One of the things I looked forward to most about our Carnival Cruise was escaping from "kitchen duty" for seven whole days! It's pretty hard for me to make a large family meal where all three of us will eat same thing. A.J. has food allergies where we must avoid seafood and nuts; I do my best to eat low carb; my husband has a more adventurous palate, but he doesn't eat beef. We rarely eat dinner together or at the same time, unless it's a weekend. For one week, we ate most of our meals together (except for an occasional solo parent meal here or there) on the cruise.

Here's a glimpse at the array of cuisine we enjoyed on board Carnival Glory as part of our collaboration. As always, all of my opinions, thoughts and ideas in this post are my own. If you have picky eaters in your family, this will cover all of your questions and concerns.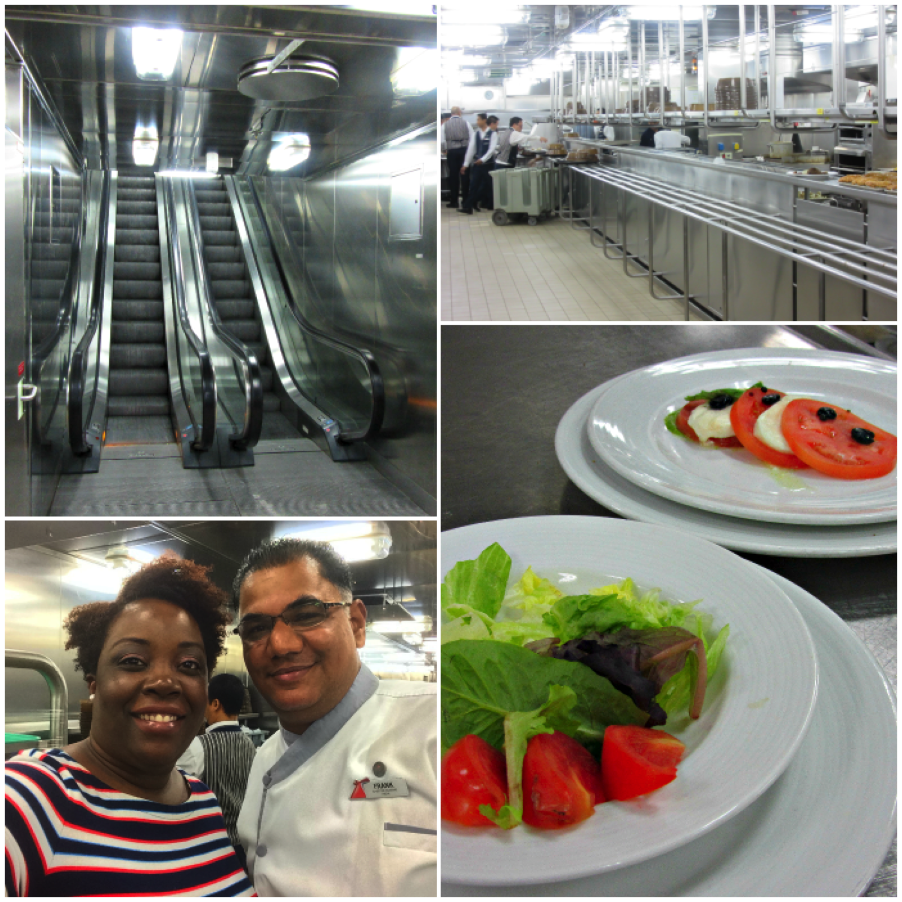 On your family's next cruise, you'll be blown away by the massive amount of work and attention the ship's staff dedicates to getting your food just right. Head Chef Frank Fernandes told me each night his staff is responsible for at least 1,700 dinners at each of the three nightly seatings. There are four galleys, or kitchens, including its own set of escalators to move food from floor to floor. Although the Carnival Glory stopped throughout the Caribbean, all off the ship's food comes from the United States.
Kids' Cuisine
A.J.'s favorite place to eat was the Pizza Pirate on the ship's Lido Deck. With fresh dough each day and made to order pizza, it's perfect for kids and teens. I admit, I enjoyed Pizza Pirate for lunch several days too. It wasn't exactly low carb, but it was made to order every day.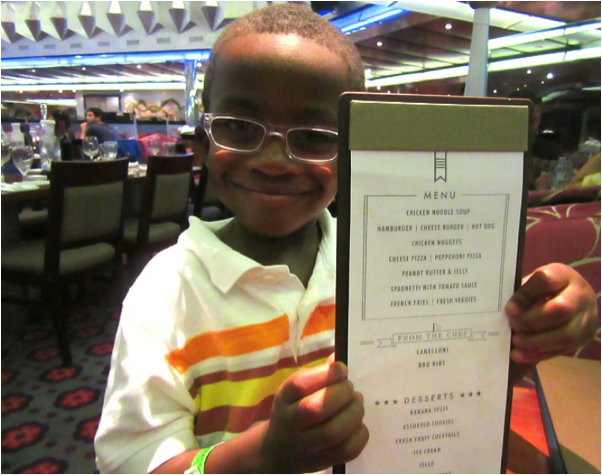 A.J. was excited to examine the dinner menu each night where he could choose from allergy-friendly foods like chicken fingers with mixed vegetables, chicken noodle soup, veal parmesan and of course – pepperoni pizza. He impressed me with selecting healthy choices like fresh vegetables every night to dip into honey mustard salad dressing.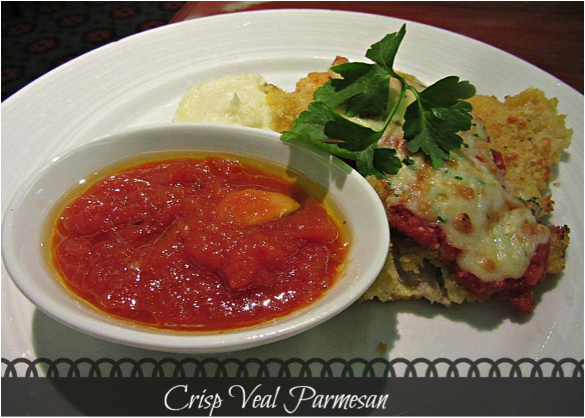 Low Carb Cuisine
Each night for dinner I ordered the Caesar salad or kale salad as my appetizer. The fresh greens and creamy dressing were just what I needed after time at the pool and our excursions in the Caribbean.
For a rare treat, I went to dinner by myself at the Emerald Steakhouse. This dining option requires a reservation and offers premium cuts of meat like New York Strip Loin, Grilled Prime Cowboy Steak, Filet Mignon and Lamb Chops. The Emerald Steakhouse staff gives you a thorough look at the available cuts, and then you can select a complimentary sauce.
I started with the shrimp cocktail, which was so succulent and juicy that I wasn't sure how I could eat a full dinner. But I found room for the surf & turf: lobster tail with drawn butter and filet mignon with peppercorn sauce.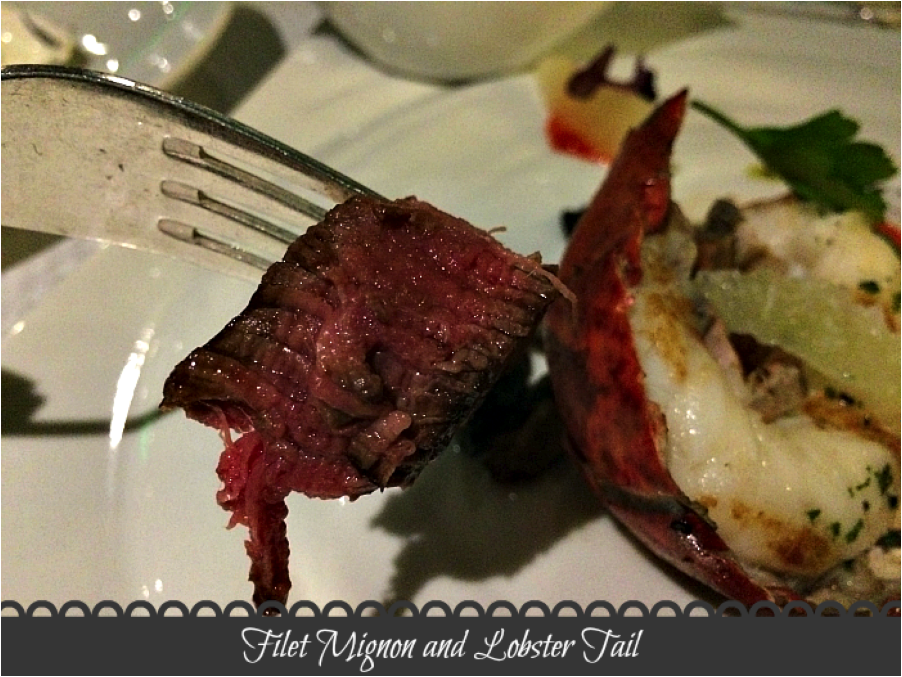 Pescatarian Cuisine
My husband was all about the seafood selection on each night's menu. We were careful to ask the serving staff handling my husband's seafood not to handle A.J.'s food as well.
He'd start with an oyster appetizer and finish with something reminiscent of his Mississippi roots, like shrimp creole with rice.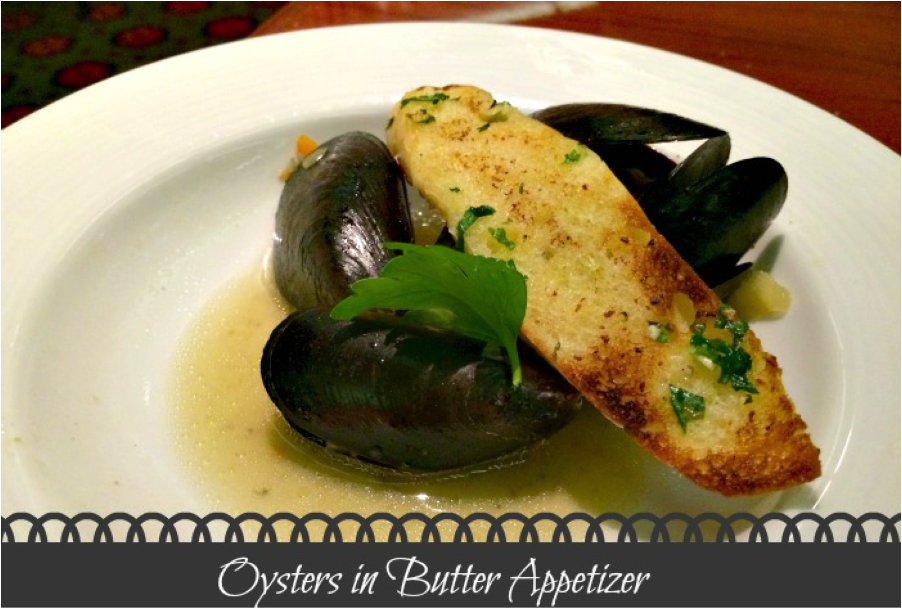 For my husband, it was a stress-free dinner because when he usually makes these foods at home they're expensive and labor-intensive. Since he also has a larger appetite at night, Antoine Sr. was delighted to know he could order more than one appetizer or entrée at a time.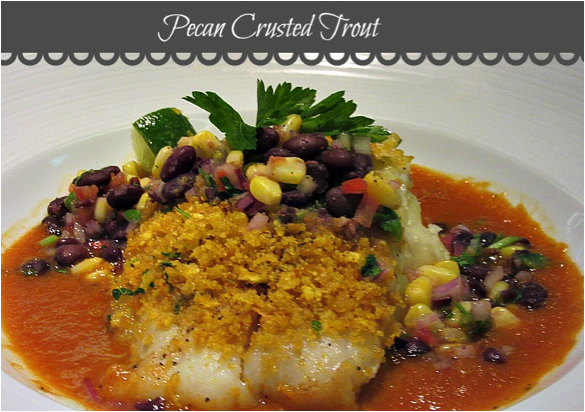 Comment below: On your family's next Carnival Cruise, what menu item would be their favorite? Does your family have allergy concerns or foods they usually avoid?
What I'll remember most is how each nightly meal together allowed us to calm down and reflect on our vacation. No one had to set the table or wash dishes. Our wait staff was amazing. It was the little things like remembering that A.J. and Antoine Sr. sat together each night. Or remembering to put a kids' cup and a straw at A.J.'s place setting that made our cruise cuisine marvelous.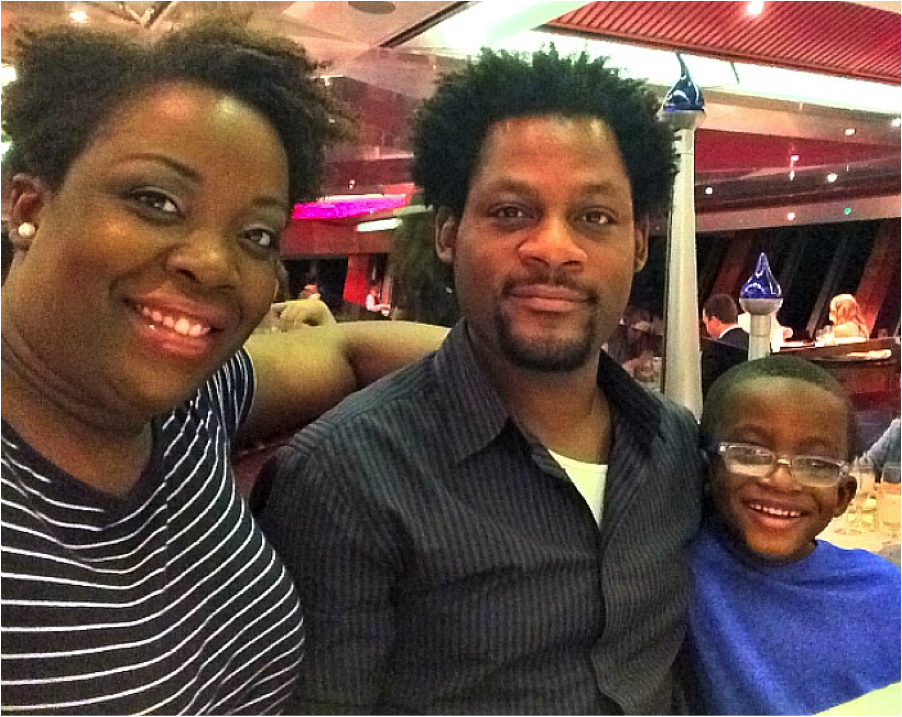 This post was created for Away We Go with Carnival, the destination for getting in the getaway state of mind. Head on over.