Last month, my letter to A.J. was about his wonderful level of commitment to his "girlfriend" at his age. She's not his REAL girlfriend. But they developed a deep connection in Pre-K that was just like puppy love. She's moved out of state with her family and he assured me they're NOT broken up. Instead, they'll see each other again and pick up where they ended. I wish adult relationships were so simple. This month, I'm tackling his young observations about race in this country. Or what I call "Brown Boy Reality." It's part of a monthly blogging project, "Letters to Our Children" inspired by LaShawn Wiltz from Everyday Eyecandy.
We haven't had THE TALK about race, fear, danger, profiling, getting frisked and stopped by the police for no damn reason except being Black.
But our son has been very observant about how people are treated differently because of their skin color.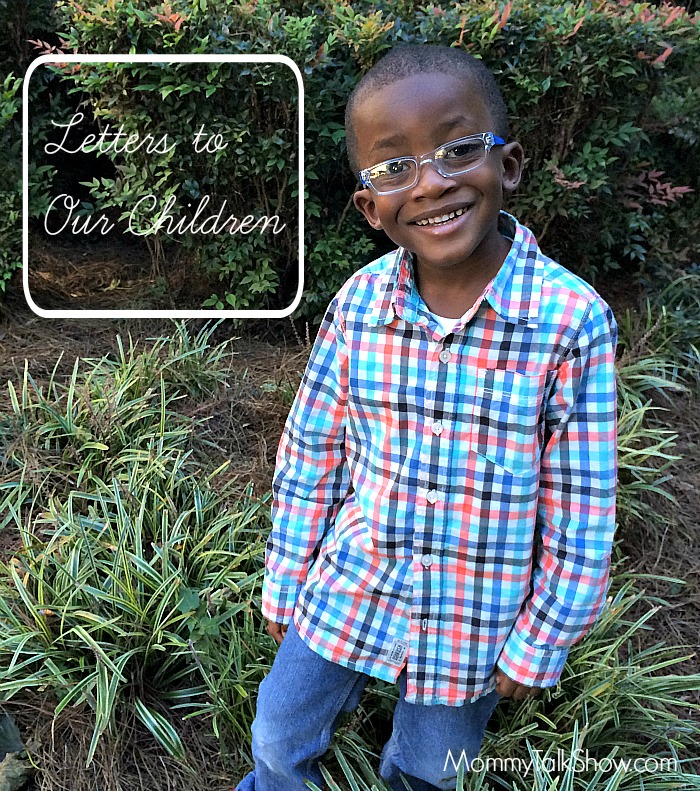 Dear A.J.,
When Mama & Dada were talking in the car the other day and describing people that we knew, you interrupted us and said, "Can you please stop talking about skin color?"
We were just describing people we'd worked with in the past. One was a Black guy. The other was White guy.
But to you, two references about race was just too much.  That's perfectly OK.
You need to listen to conversations people have about skin color because one day they'll be talking about you. In fact, it's already happened. I've overheard little kids when we're out and about refer to you as "the brown boy," not in a bad way, but because they don't see about of brown people like us very often.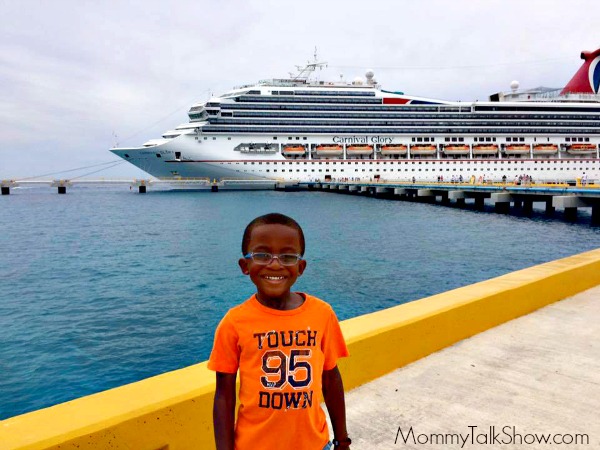 This week, you've told me about your lessons in school about Dr. Martin Luther King and Jackie Robinson. I'm delighted that your teachers shared their stories of struggle and their fight for fairness. I reminded you that your grandparents endured similar segregation and discrimination. Although your lesson emphasized how much things have improved for Brown people since the 60's because White and Brown children can go to the same schools, I know that you're smart enough to know that everything isn't perfect.
When you've heard Donald Trump talk on the news and former Bill Clinton criticize Trump about race, you immediately became uncomfortable and needed a few hugs.
"Are they going to hurt Brown people?"
"Will he try to punch us?!"
I wish I could say that everything will always be O.K. That no one will ever hurt you because you're a Brown Boy.  They may try. Mama and Dada pray for your safety all the time.
For now, keep your ears open. Listen and observe. Ask questions and we will give you the best answers we can. And we'll also tell you about our experiences when people were UNFAIR to us because of our skin color.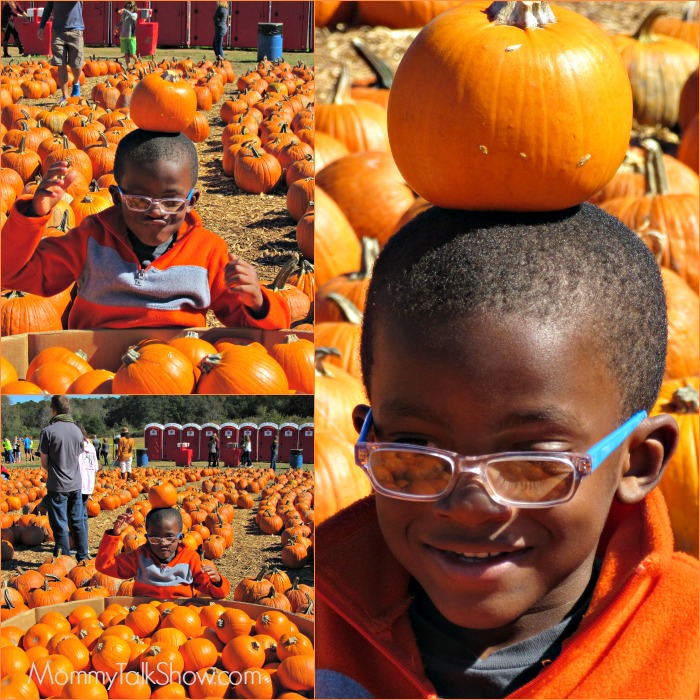 Love, Mama
There are more moving letters to our children to read this month. Head on over to Yum Mommy to explore her letter to her little ones. Be sure to follow the circle all the way around to enjoy all our of content.