I wish I had wonderful photos filled with sunshine and sunbursts of the 2016 Mitsubishi Outlander. But I don't.  The week I drove it for an auto review was one of the wettest weeks of December. But hey, it wasn't snow. So I really shouldn't complain. Nevertheless, showing you how the SUV performed in the rain is really quite relevant since there are more than 1.5 million weather related car accidents in this country every year.
2016 Mitsubishi Outlander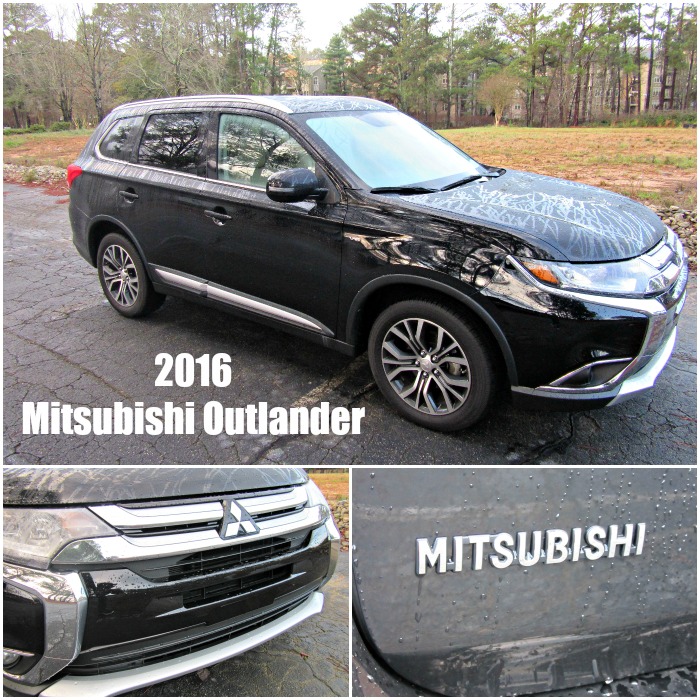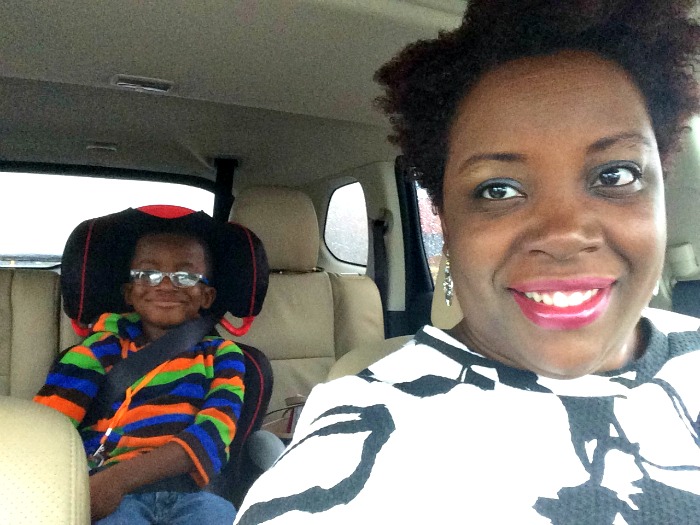 (LDW) Lane Departure Warning
When driving in wet conditions keeping as much distance from other vehicles on the road is really important. The Lane Departure Warning (LDW) option gives the driver an alert they can hear if they're veering out of their lane or too close to vehicles in front of them. You can also turn off the LDW if you're driving in an area with slimmer lanes.
One Touch Hatch Open
It had just started raining when I made a run to Target and Walgreens for sale items. A.J. got himself into the car and buckled in. (I always double check his belts.) If you're juggling groceries and getting your children into the car safely, the Mitsubishi Outlander has the one touch hatch opening option. You can see in the video how easily I loaded groceries. Then another touch closed it simply.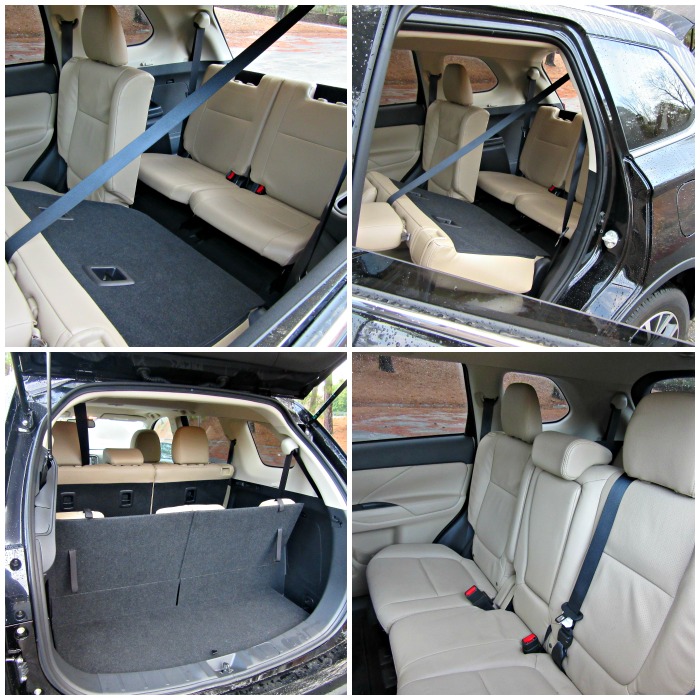 Third Row Seating
Although we're just a family of three, we occasionally have guests and friends in the backseat. The third row allows comfortable seating for seven.
Video: 2016 Mitsubishi Outlander
To learn more visit the Mitsubishi Outlander website.
I've reviewed the family-friendly features of other new model vehicles you can see in the Travel & Auto Section of the show or my Pinterest Board of Auto Video Reviews:
Follow Joyce's Mommy Talk Show's board Auto Video Reviews on Pinterest.