Yes, the parents at the Cicinnati Zoo failed to keep their child safe. The four-year-old who'd reportedly said over and over that he wanted to swim with the gorillas, somehow climbed into the exhibit, fell more than 10 feet into the moat AND came face to face with a 400 pound gorilla. Anyone who visited Facebook this weekend, couldn't avoid the shocking video of the gorilla dragging the child through the water and hovering over him. The Cincinnati zoo chose to shoot and kill seventeen-year-old, endangered Harambe –  because using tranquilizer dart would have startled him, possibly made him violent towards the child and take several minutes to take effect. This is all according to major media like Cincinnati affiliate, WLWT and CNN.
Here's the shocking video from the CNN Facebook page:
Instead of bashing the parents (which believe me, I
did in my mind
) like plenty of people are doing online, I'm providing some real applicable information on
what do to if your child is lost in an amusement park or a public place
. But if you choose, you can sign the 
online petition to have the parents investigated for neglect
.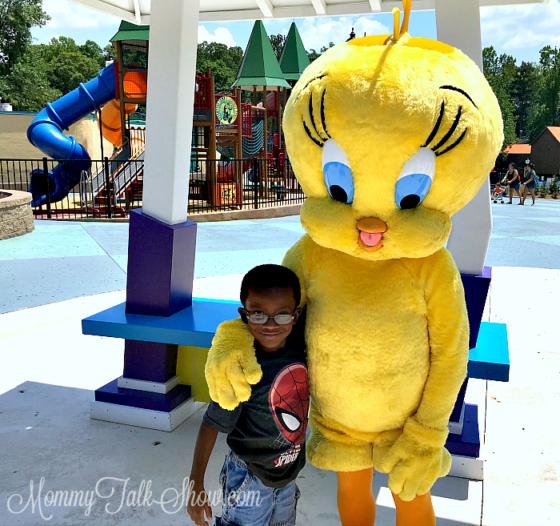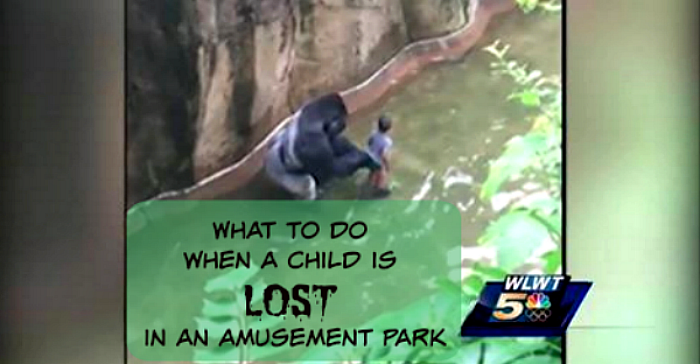 Lessons from the Cincinnati Zoo
BEFORE YOU ARRIVE AT THE PARK
Show your children a map of the park online. Explain the places you plan to visit and ask what are their favorite exhibits. Plan ahead to spend extra time there!
Remind them how important it is to stay together.  I know this is logical for adults, but not not so much for little ones.
Teach them your real name (not Mom and Dad) and your cell phone number. A.J. has known his full name, our full names, phone numbers and even his Grandma's phone number since before he turned two. I was shocked when we recently moved, he memorized the new address faster than I did and remembered our neighbor's address!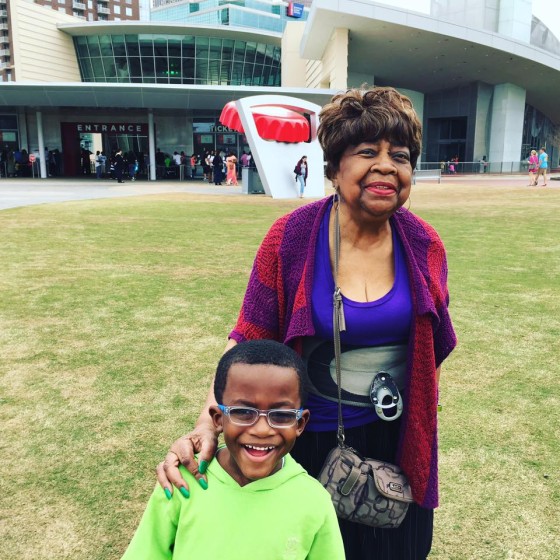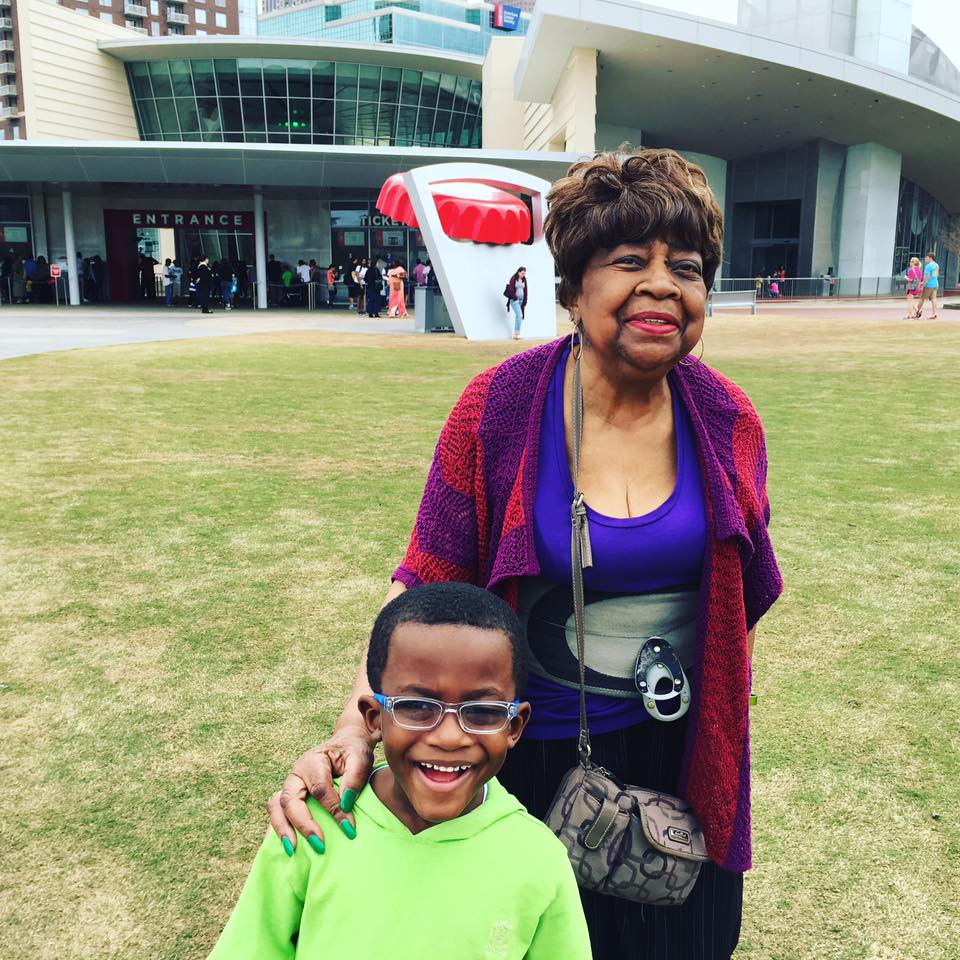 Add identifying information TO YOUR CHILDREN. Some parents choose to attach safety or identifying bracelets or use a sharpie to write your name & phone number on their arm. You can also buy products like SafetyTat.com for child safe tattoos and your contact information.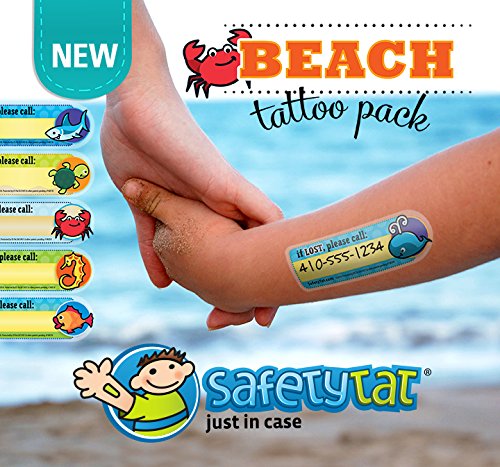 Put the park's emergency number on your smartphone's speed dial. I was blown away when watching the cell phone video from the Cincinnati Zoo that people were yelling "Call 911! Call 911" Well that's all well and good when you're in public. But zoos and amusement parks are private property. Call the park directly and ask for help. Many parks have an emergency option on their automated system.
From now on I'm keeping every park's number in my phone and asking for a direct line to park security for emergencies.
Bring your child's allergy and daily medication. Before our first visit to Walt Disney World, we got A.J.'s first Epipen. Although there are emergency stations throughout the park now with allergy medication, I wanted to be sure we had our own. If your child is lost for minutes or hours, they could miss their scheduled dosage. Have it handy for when you find them.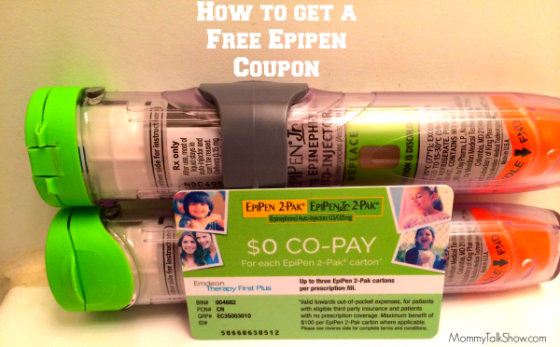 Download the Going Out Checklist.  The National Center for Missing and Exploited Children provides this helpful list to go over with your children before headed out to public places.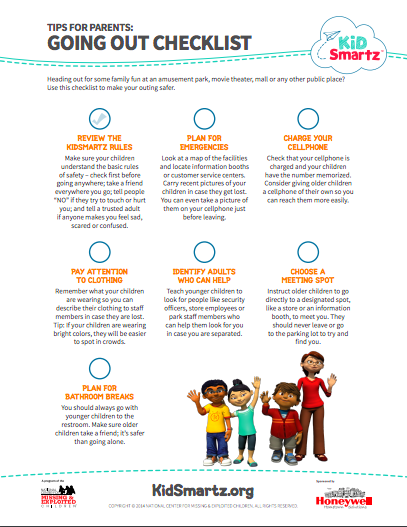 Comment below: Have you done any of these steps before your family visited an amusement park or attraction? How well did they work?
[Tweet "Download this safety checklist for families before you visit parks & attractions:"]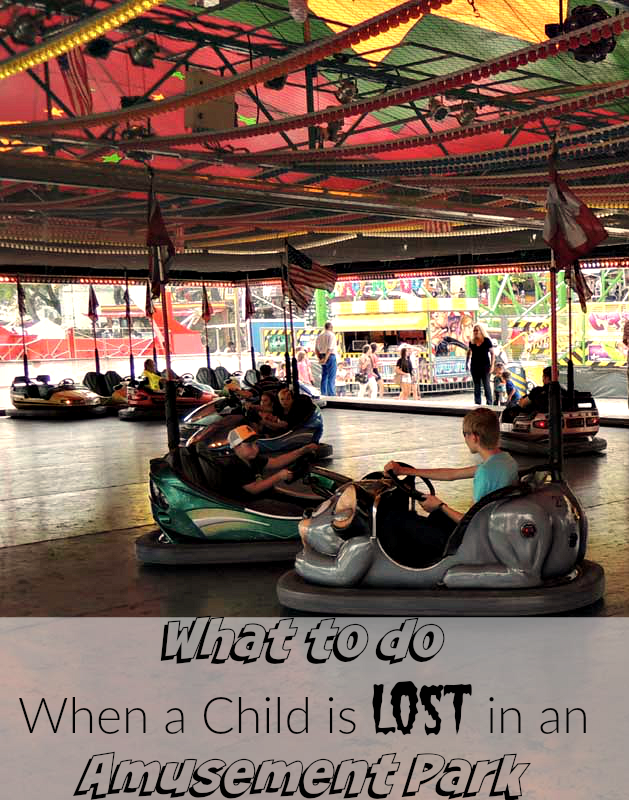 WHILE YOU'RE AT THE PARK
Take a photo of your child as soon as you arrive. If they're lost, park staff and police will need to know what they were wearing today – not what they wore in the last photo on your phone.
Identify safe personnel to your child. When we visited Six Flags Over Georgia this week for the opening of the DC Super Friends Park, I used it as an opportunity to have a "safety talk" with A.J.
MOMMY: "Who would you ask for help of you were lost?"
A.J.: "A security officer."
MOMMY: "What if you didn't see a security officer?"
I explained to him how to identify park staff with uniforms and name tags. I told him he should ask a Six Flags employee for help if he was lost.
Another tip: Tell your children to ask another mom with kids for help!
Back in 2013, I interviewed the director for the National Center for Missing and Exploited Children about "Stranger Danger" and you can watch it here: