Although we have lots of summer fun planned with camps and visits to our favorite places around Atlanta, our six-year-old A.J. has been dreaming of another magical place to visit. He loves the beach, warm weather and swimming. He checks the weather in Florida on my iPhone every day! So I asked him a fun question about his favorite vacation spot to put a spin on our #McPick2 Jingle. This is a sponsored conversation with McDonald's and The Network Niche Agency.
Check out our #McPick2 Jingle on the Mommy TalkShow Instagram:
In case you don't know, the new McDonald's Menu features two classic menu delicious items you can choose for just $5. Pick your favorites from the BigMac, six piece Chicken McNuggets or a Filet O' Fish.
Comment below: What do you think of A.J.'s dream destination this summer? Is Miami a fun place for families? If you had two cities to pick from this summer, what would you choose? [Tweet "Watch @MommyTalkShow #McPick2 Jingle about her son's dream summer vacation @356Black"]
How can you share your #McPick2 Jingle?
Shoot a fun, original jingle with your smartphone or table.
Post it to Twitter.
Use the hashtag #McPick2.
Tag @365 Black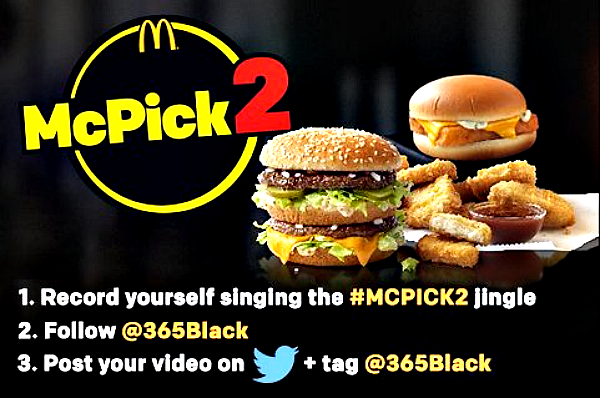 Now all I have to do is make A.J.'s dream of visiting Miami a reality. He saw the city briefly before our Caribbean cruise in December. I doubt that we'll drive to Miami from Atlanta because it will take more than nine (9) hours according to Google Maps.
I'm going to keep my eyes out for last minute flights there and try to surprise him!