This year I'm taking on a new party idea: a Noon Years Eve Party at our house. In case you're not familiar with it, it's typically hosted around 12 noon on New Years Eve and designed to focus on what kids want to do for the New Year. You play games, serve snacks, create a craft and most importantly – celebrate like a rockstar at 12 noon instead of midnight.
I've been working on this idea for about two weeks and kept it quiet from A.J. (so I didn't have to answer 1,001 questions about the party everyday). Here's my planning advice, so far! My affiliate links and information about products provided to review are below.
Kid-Focused Noon Years Eve Party Tips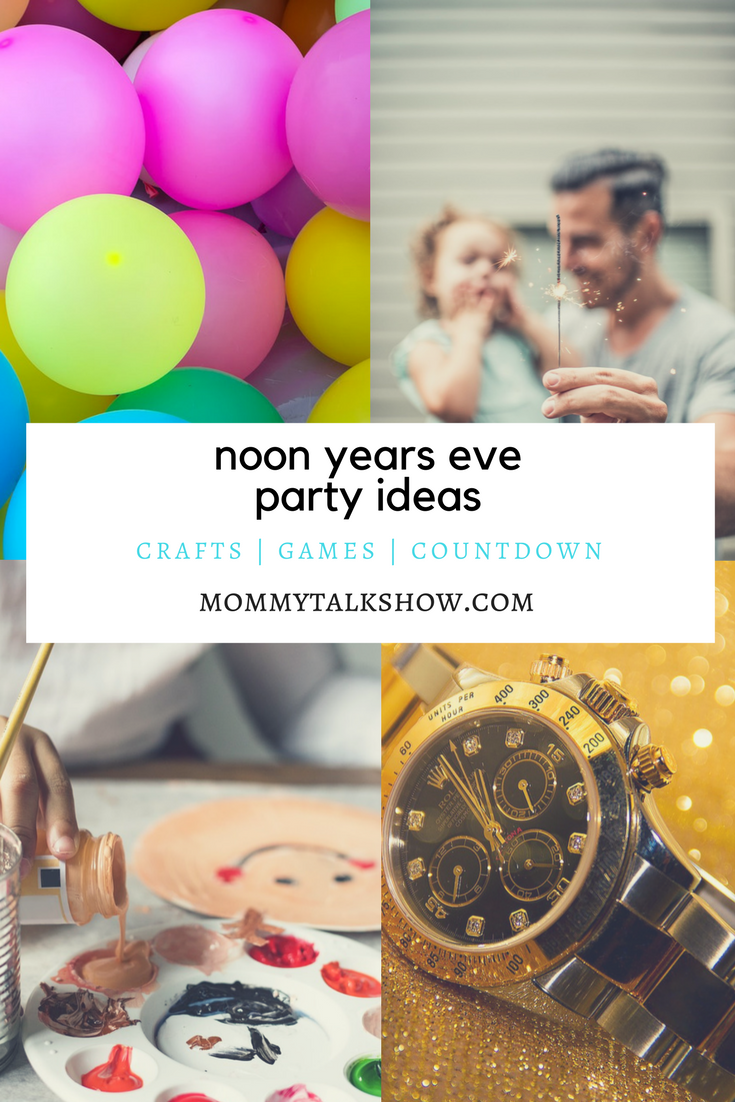 Keep the guest list small.
In my opinion, a Noon Years Eve Party is different from planning a birthday party. Instead of inviting your child's entire class, consider inviting a select group of friends. We're expecting five (5) guests.
To keep our guest list small, I'm inviting boys only because they "typically" like playing the same games and A.J.  I noticed a huge difference last year when we added a video game truck component to his birthday party. The girls (NOT all girls) were less interested in video games than the boys.
If you're all for a big guest list, I highly recommend you hire someone like a party assistant or mommy's helper to help entertain kids the day of your Noon Years Eve Party.
I used Evite to email invitations to parents and texted them reminders.
Let parents drop-off or stay for the fun.
I added in the invitation that parents are welcome to drop off their sons to play and celebrate.
We're at the age where drop-off parties are becoming more manageable, especially with a small guest list.
I can imagine there are parents who would like two hours to run errands or get ready for their own evening New Years Eve Party.
Serve mocktails to parents.
Before parents arrive, I'll have non-alcoholic mocktails chilled and ready for them to enjoy.
Mingle Sparkling Mocktails come in Moscow Mule, Melon Mojito, Cranberry Cosmo and Blackberry Hibiscus Bellini ($8.99 per bottle). Ingredients are natural, organic and non-GMO.
Enjoy 15% off your order of Mingle Mocktails with the code: MYMINGLE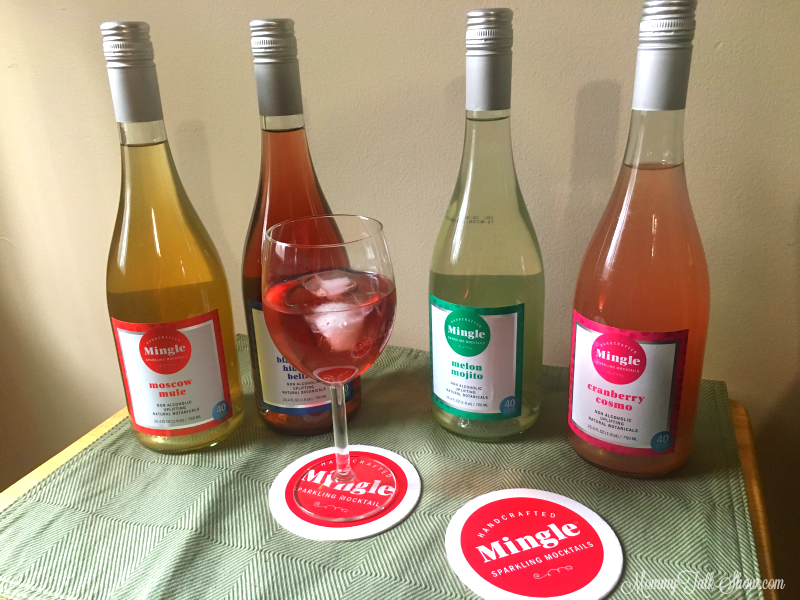 TÖST is a dry, sparkling tea. Think of it as a beverage with bubbles of champagne without the alcohol. Serve TÖST ($21.99/three bottles) for guests who prefer a beverage that's not overly sweet.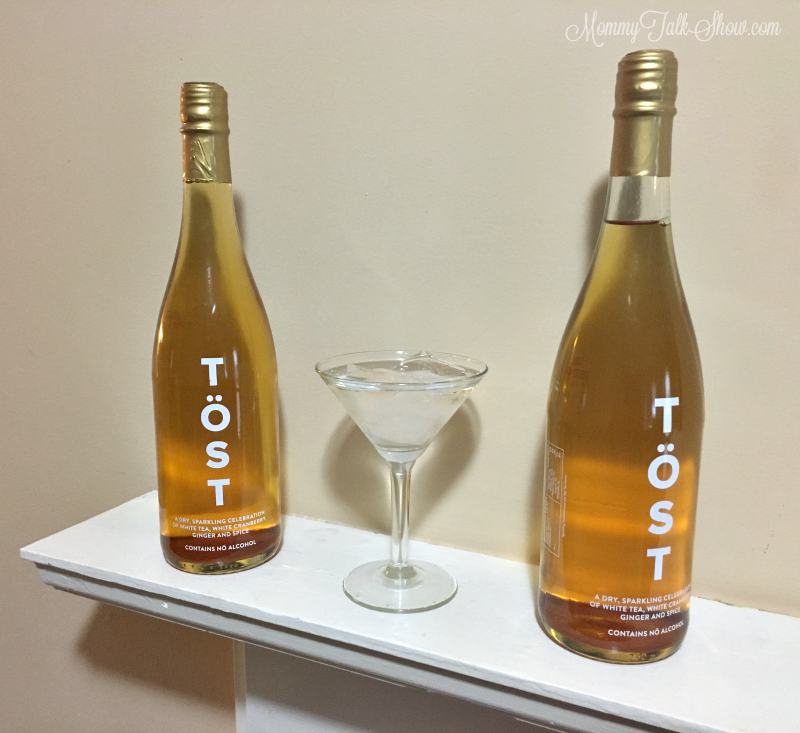 Create serve yourself stations.
Forgive me for not serving a catered event with waiters and waitresses. I like the idea of letting children serve themselves snacks and drinks.
We have Welch's fruit snacks ready for kids to eat as soon as they arrive.
With lunch, they can choose their favorite flavor Aqua Ball. The naturally flavored zero-sugar water drink comes in various flavors.
Connect with Welch's Fruit Snacks on Instagram for snacking ideas and Aqua Ball Drink on Instagram for ideas to stay hydrated.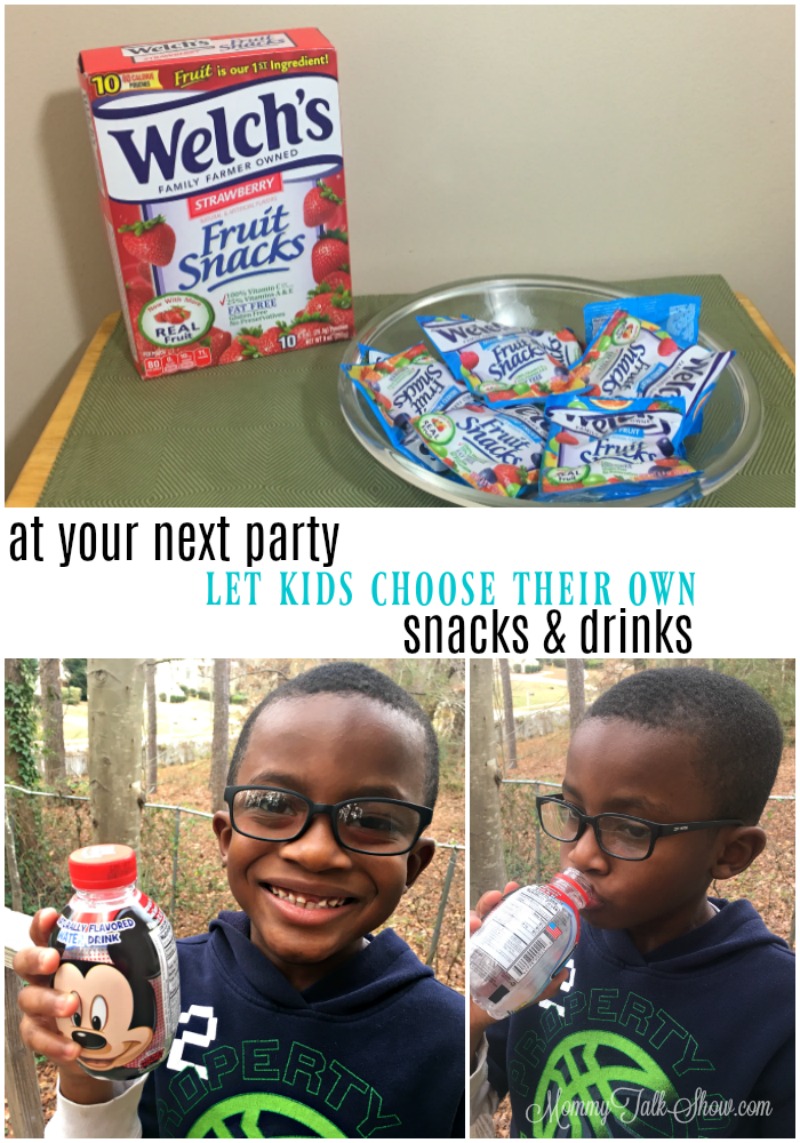 Switch up the games.
Before guests arrive, I'm planning a rotation of games like Wii sports, Legos and our Dash robot with accessories.
My goal is to keep them busy and keep an eye on the clock as we get close to 12 noon.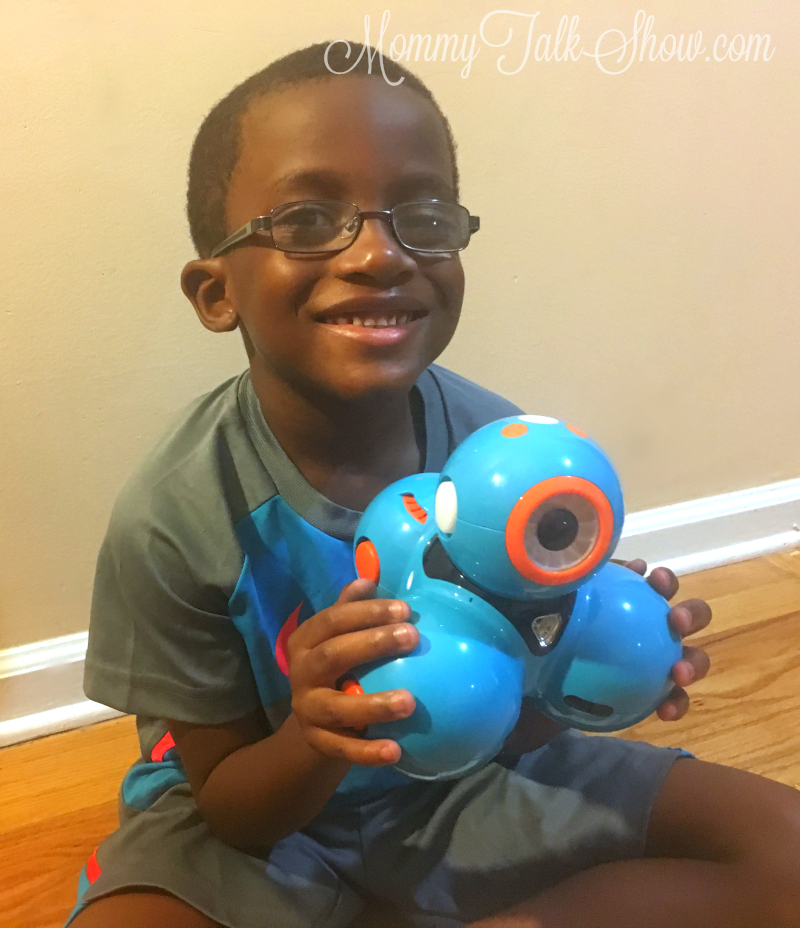 Create a noisemaker craft.
Give kids the option to make a loud craft. Use dry beans, coins, rocks and anything that rattles – inside a container.
Drop balloons at noon.
Put a spin on the famous ball drop in New York's Times Square by dropping balloons at noon. Everything you need to make a DIY-balloon drop can be found at your local Dollar Tree store: Table clothes, streamers, tape and balloons. I'm following the directions I found on Pinterest with Miss Mae Days DIY Dollar Store Balloon Drop, but skipping the glitter because I don't feel like cleaning it up.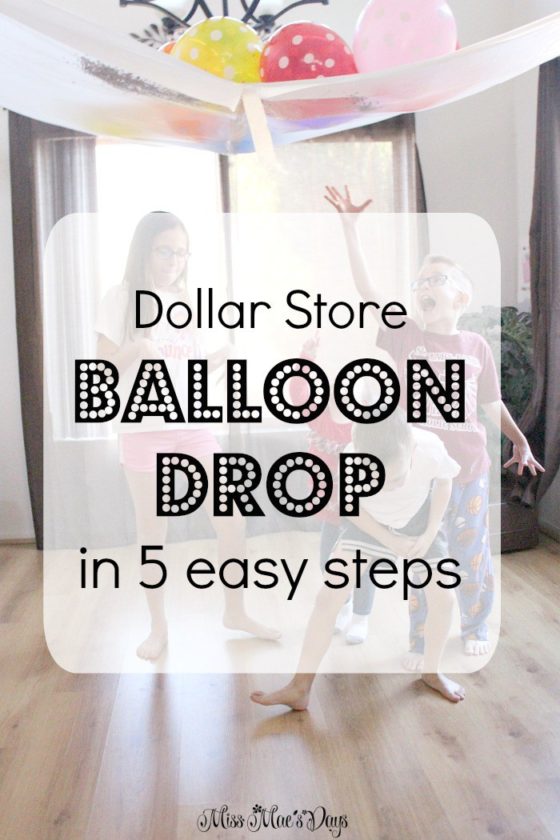 Venture outside.
We're fortunate in the south the have temperatures in the 70's even in December.
We have a play set in the backyard. If the weather allows, I plan to let the boys play outside for at least 20 minutes. This will allow me time to send my husband outside to watch them while I put away toys, set-up snacks or sit down and be one with my thoughts for a few minutes.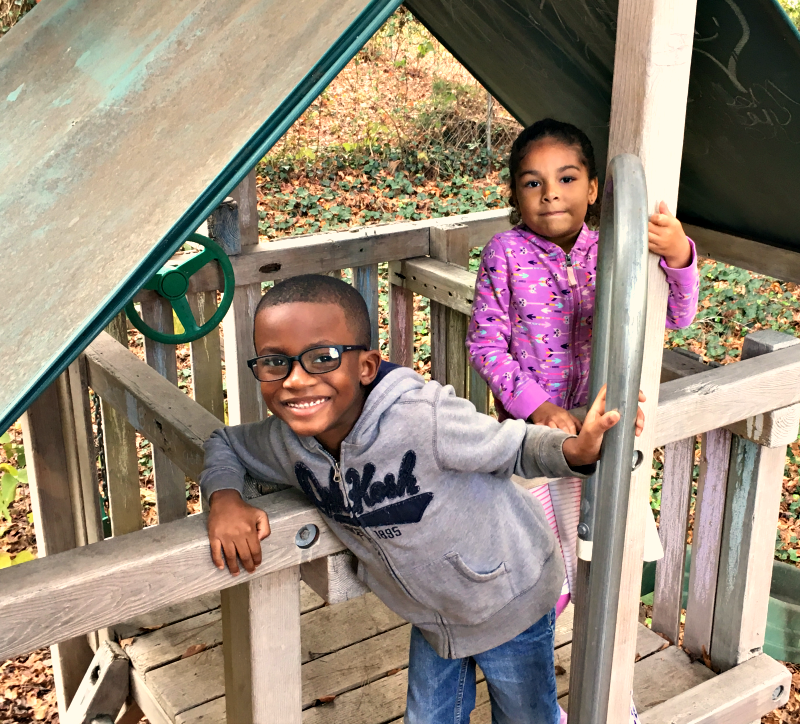 When the boys get back inside the house, there's a good chance they'll have dirty hands.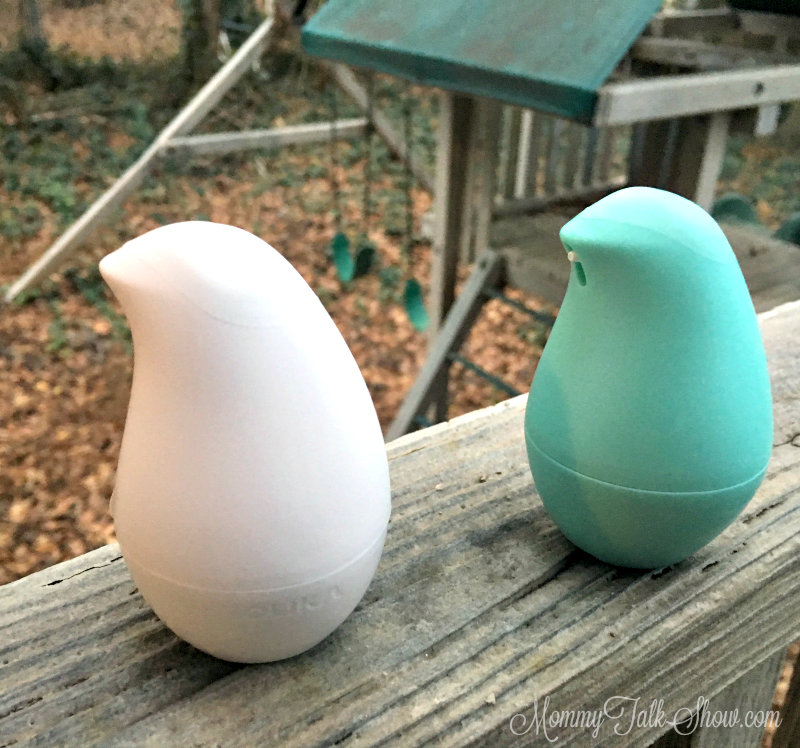 We can clean and wipe their hands off with the Birdie 2-in-1 sanitizer.  First, you twist to unlock it, spray to release the soothing sanitizer with essential oils, rub it on your hands, pop open the base, and pull out a disposable wipe. At your next party, you can also keep the Birdie near finger foods and sauces so guests can clean their hands.
Follow Olika Life on Instagram for innovative on-the-go solutions.
Plan for parents to mingle at pickup.
Since our noon years eve party is a drop-off party, I'm planning ahead for parents who may pick up a few minutes early or hang around to chat. This is the perfect time to catch up and serve another mocktail.
Talkback to me in the comments: What's your favorite part of New Years' celebrations? How do you help children celebrate the New Year?
If you're here in Georgia, there are plenty of event spaces and venues hosting Atlanta Noon Year's Eve events. These are often ticketed event and sell out fast!