I just left my weekly small group meeting with moms from my church. Although today's our message was about speaking positively to ourselves, I wanted to take on an issue I struggle with…journaling. A few Novembers ago when I started sharing daily for National Blog Post Month (NaBloPoMo), I also tried to journal daily.
I failed miserably.
I never had my journal handy.
I got distracted by my horrible penmanship.
I wrote the wrong dates on a few pages and got discouraged.
I gave up easily.
The brand new, colorful journal I bought didn't inspire me, beyond writing for a few days.
My affiliate links are below.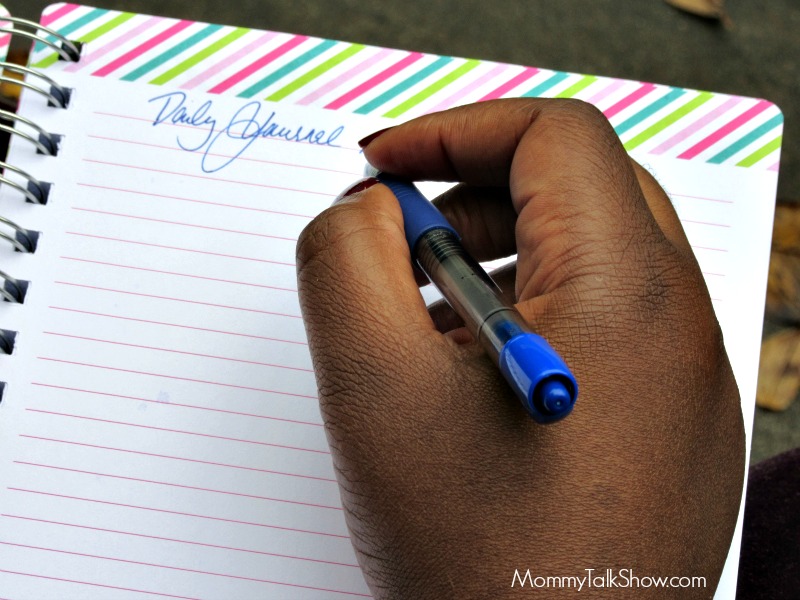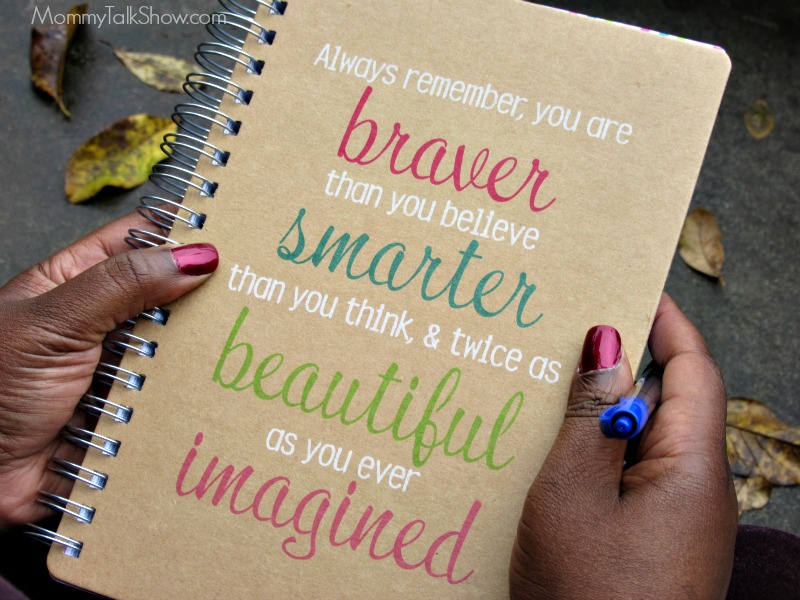 But in an effort to change my words and mindset about journaling, I wanted to share some positivity.
Our small group is reading She's Still There: Rescuing the Girls by Chrystal Evans Hurst (I added a video about her below). She reminded us words have power and the Bible reminds us that life and death is in the tongue (Proverbs 18:21), ie. the words we say.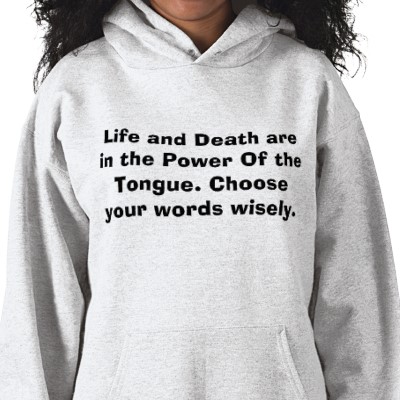 Isn't it all about mindset?
So I've decided to change my words and descriptions of how I view myself when it comes to journaling.
Joyce, your blog and talk show are your journal.
Write in your journal when you feel inspired.
Speak positively to yourself in your journal.
Even occasional journaling is something.
Talk back to me in the comments: Do you keep a consistent journal? What inspires you to stay with it? Does the design of your journal, stickers and colorful pens help you?
If you'd like to know more about Chrystal's book, watch the trailer and you can also listen to her podcast.
In case you're new here, you may not know about my series from 2013 when I realize that I hadn't figured my life out when I turned 40.
Introducing Figuring Out 40 |   5 Things I'll Stop Saying in the New Year | Visit to the Chelsea Lately Show #Figuring Out 40 LA