While so many adults focus on their individual weight loss and professional goals in the New Year, don't ignore your family's goals. We accomplished one of our major goals last year by moving into a larger home. I'm exercising more and cutting out the carbs. Family wise, what affects one person affects the entire unit. So I'll walk you through some recommended ways to plan your family New Years goals together. Plus, I've got a free printable that will make it super simple. You also have the option to download it, save it as your own file and update it along the year.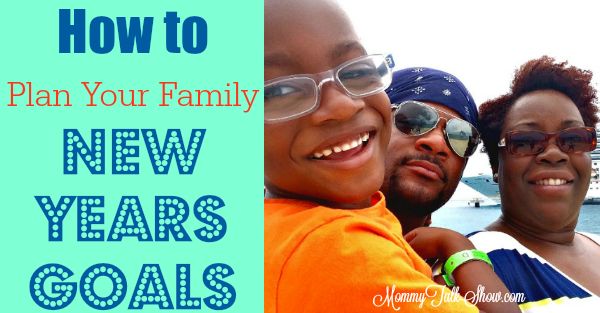 Plan a Family Meeting.
Even as a family of three, we struggle with planning family meetings too. We like to hang out and relax on the weekends. But a quick 20-30 minute gathering could help catapult your family to reaching its goals.
Weekdays may be a little crazy unless you want to host the meeting along with a weekday dinner.
Family meetings can be planned each month, each quarter or as needed, ex. 12 Life Events That Require a Family Meeting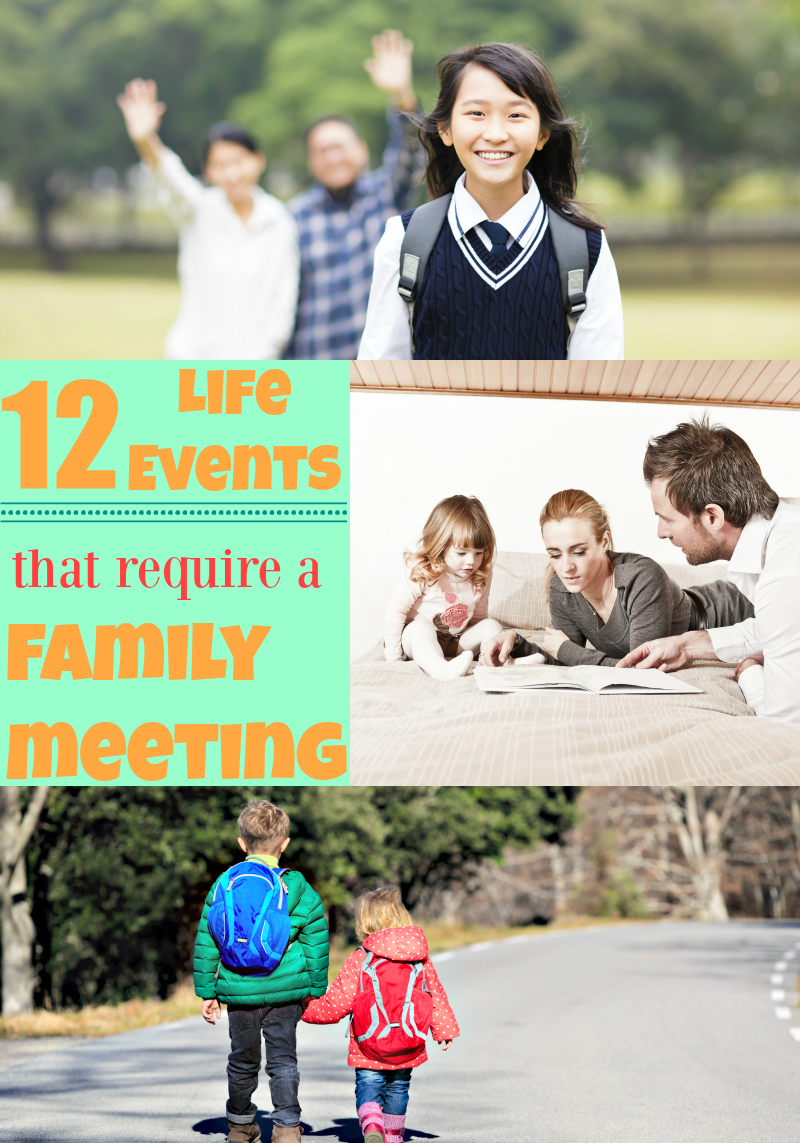 Create a Family Vision Board
Psychotherapist Jodi Aman recommends vision boards and writing down goals. Here is a complete vision board party supplies list.
"Creating posters (or vision boards) is a great way to fill the time with a craft and a great practice to instill in your children. People who write down goals have 1100% more chance of achieving them so this practice sets up your children for life!"
[Tweet "Psychotherapist @JodiAman says vision boards and posters are great for family goals!"]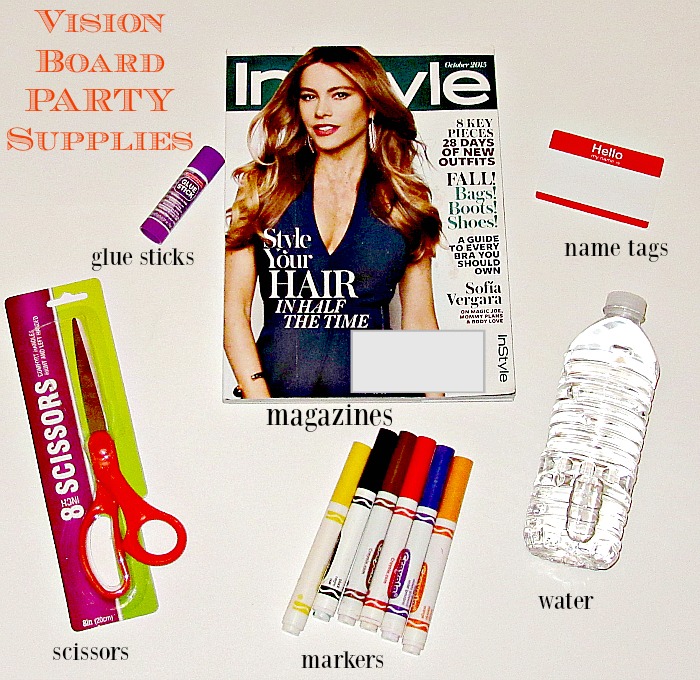 Ask open-ended questions.
Allow your family members to express themselves thoroughly with open-ended questions, not questions where the answer is Yes or No.
Focus on feelings, emotions and what it would feel like to accomplish each family member's goal.
Ex. "How would it feel to make the basketball team?" or "How can we all support Dad in this job search?"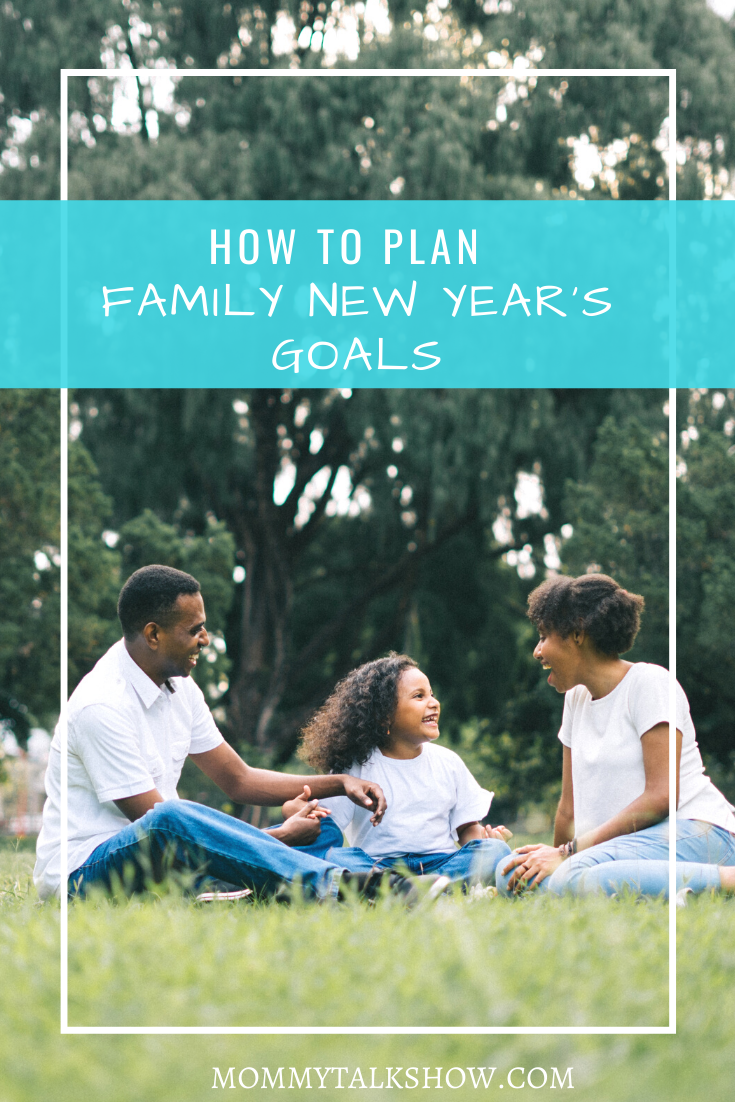 Focus on cooperation and teamwork.
Clinical Psychologist Dr. Jennifer Guttman says when working on family New Years goals think of how each one affects the family.
"Making these decisions together as a family not only serves as a great practice for understanding negotiation and consideration of others outside of the family, but creates a connection within the family by making a point of exhibiting interest in the well-being of each other."
[Tweet ".@JenniferGuttman explains why you should make your family goals together!"]
Track your family's progress and plan ahead.
The New Year and mid-year are two times to get together for a dedicated family discussion. Clinical Psychologist Stephanie O'Leary says: "Having at least two family meetings a year is a good goal to set, ideally one around the New Year and one at some point over the summer months.
[Tweet "Host two family meetings in the New Year and over the summer via @CPintheRW."]
Once you've set family goals, plan ahead or the next meeting and expectations.
Licensed Clinical Professional Counselor Julienne Derichs says: "If you know the topic is going to be addressed in the next family meeting family members are more likely to keep to keep the goals in mind and to know what is expected of them."
Stay Positive
Licensed Clinical Social Worker Beth Jakubanis recommends when you're discussing resolutions, "Be careful not to criticize goals that haven't been achieved but instead to recognize and praise the small steps moving you in the right direction."
Have you planned family New Years' goals?
What family changes this year will
you need to work on?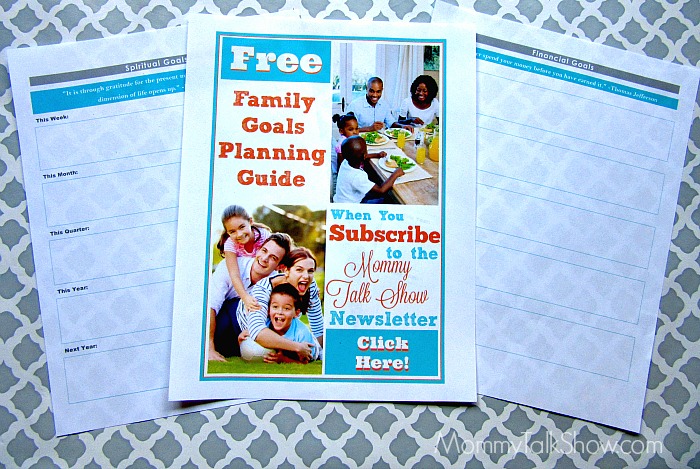 I'd love for you to sign-up to DOWNLOAD the free Family Planner and get my monthly newsletter.
Click the Family Goals Planning Guide HERE: