I decided to take a laid back approach to our summer fun and activities. I registered A.J. for a few camps, took a break from camp for one week, asked his former preschool teacher to watch him for a few days, then sought out swim camps to get his skills up to speed. I'll likely need some more help from our summer sitters for morning or afternoon activities with A.J. for non-camp weeks. Special thanks to VISA Clear Prepaid and Prepaid Visa® RushCard ( for sponsoring this post so I can explain how the prepaid card works for summer fun and expenses.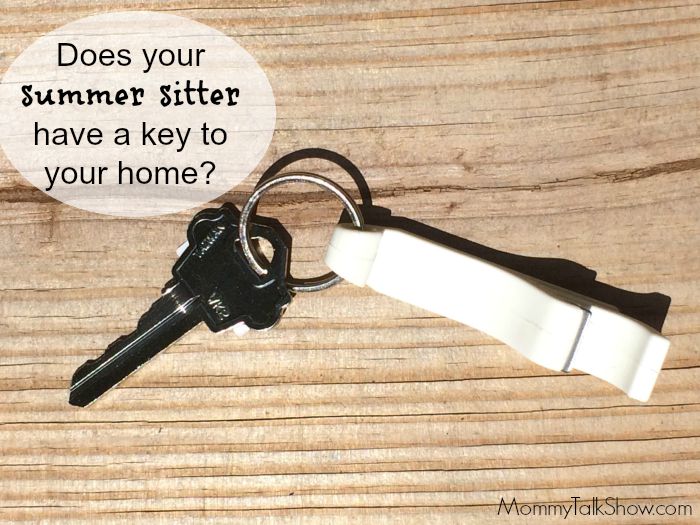 One big "oops" I made this summer was failing to have a duplicate key house key for our summer sitters. I quickly remedied that with a trip to the hardware store where I made a copy of the key. It's on a special key ring for the sitter to use when returning home with A.J. while my husband and I are away. Whew! What a relief. I noticed that our sitters are also doing more driving with A.J. than they've done in the past. They're going to spray grounds and play spaces where he's likely to want a snack or meal (even if I've already packed one). Instead of cash that he's liable to use, I've asked our summer sitters to use the Prepaid Visa® RushCard that I also used for our summer travel expenses.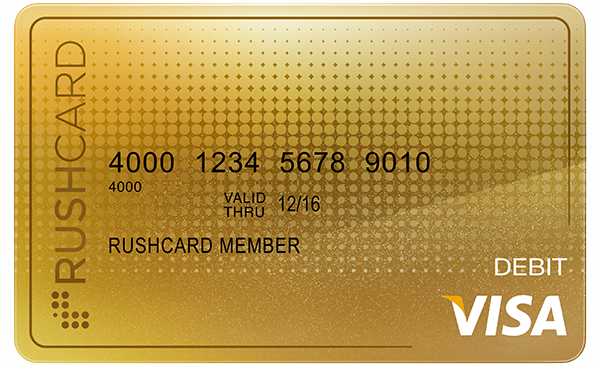 Why it's better to hand your nanny or sitter a prepaid RushCard vs. cash:
Text alerts. I get a text every time the sitter uses the prepaid card. I can see what they're spending and how much (standard text rates apply).
Protection. If the card is lost or stolen, it's protected by Visa's Zero Liability* fraud protection and funds insurance (e.g., FDIC). I know how easy it is to lose wallets and bags when you're watching children in a busy area.
*Visa's Zero Liability Policy covers U.S.-issued cards and does not apply to certain commercial card transactions, or any transactions not processed by Visa. You must notify your financial institution immediately of any unauthorized use. For specific restrictions, limitations and other details, please consult your issuer.
Easy to reload. I can go to a convenient location like a drug store to add cash to the card. I can also load checks through the Rush app.
There is no charge for Rush Text alerts; however, standard text message and data rates, fees, and charges may apply. Charges are dependent on your service plan, which may include fees from your carrier to send and receive text messages. Charges will appear on your wireless bill or be deducted from your prepaid phone balance. Message frequency will be determined by the alert options you select. For more information, refer to our Rush Text Terms of Service or text the word "HELP" to 697874 (MYRUSH). To unsubscribe, text the word "STOP" to 697874 (MYRUSH).
All checks are subject to approval by Ingo in its sole discretion. Fees and other terms and conditions apply to check load services. Visitcom/tc.html for complete details. The Ingo Money service is provided by Ingo Money, Inc. and First Century Bank, N.A. Use of Ingo Money is subject to Ingo Money and First Century Bank Terms & Conditions, and the information you send is subject to the terms of the Ingo Money Privacy Policy. Approval review usually takes 3 to 5 minutes, but may take up to one hour. All checks are subject to approval for funding in Ingo Money's sole discretion. Approved printed payroll and government checks can be funded to your card in minutes for a fee of 1% of the check value. All other check types may be funded in minutes for 4% of check value. There is a minimum fee of $5 for all checks approved and funded in minutes. Funds from approved checks may be loaded in 10 days at no charge provided the check does not return unpaid in the 10-day period. Unapproved checks will not be loaded to your card. Ingo Money reserves the right to recover funds from bad checks if you knew the check was bad when you submitted it, if you attempt to cash or deposit it elsewhere after funding or if you otherwise act illegally or fraudulently. Fees may apply for loading or use of your card. Contact your card issuer for details.
Cash loading not available at Walmarts in VT. Check loading not available at Walmarts in NJ, NY, RI, VT.
Comment below: How would your sitter react if you handed him or her a prepaid card for summer expenses? Would this be more helpful than using cash?
This is a sponsored post written by me on behalf of Visa Clear Prepaid and Prepaid Visa® RushCard.