Although R.L. Stine's books sold millions of copies in the Goosebumps series and other horror books, I hadn't heard of him until 2017. Then we had an amazing opportunity to be a part of the Goosebumps movie sequel. Our son, A.J., is also reading more R.L. Stine books to catch up on the series. Keep reading for more on the amazing connections the Goosebumps 2 Movie has to Georgia and several locations around Atlanta.

Goosebumps 2: Haunted Halloween
Movie overview: Slappy the puppet is back in this Goosebumps movie sequel. He's set on making Halloween a frightful time for a small town in New York. But three teenagers; Sarah, her brother Sonny and his best friend Sam; are teaming up to stop him in his tracks. Thanks to some imagination and special effects, the film makes Halloween come to life in scary and fun ways.
Cast: Jack Black (from School of Rock), Ken Jeong (The Hangover, Dr. Ken and Community), Wendy McLendon-Covey (The Goldbergs and Bridesmaids), Chris Parnell (Saturday Night Live), Jeremy Ray Taylor (It), Caleel Harris (The Loud House) and Madison Iseman (Jumanji and Still the King).
Release date: October 12, 2018
Goosebumps 2 Filmed around Atlanta
Thanks to the area's large professional studios, warm weather and excellent talent, hundreds of films are made in Atlanta every year.
You can also find older homes here for period pieces. In terms of modern buildings, the High Museum was featured in the Black Panther.
RELATED TOPIC: Black Panther's Beauty Standards 
Do you ever drive around Atlanta and see a movie set? You'll notice there are yellow signs with arrows directing staffers where to park and where to set up.
A.J. was an Extra in Goosebumps 2
I follow several Atlanta casting pages on Facebook. I saw the casting call for children in A.J.'s age group to dress as a character for Halloween and appear in a then-undisclosed movie.
I sent in his information and he was accepted. We wore a costume from home, added a top hat borrowed from a friend, and then the Goosebumps 2 staff added a red cape to it.
A.J. got to miss school, spend the day on a set, meet the director. His scene in the film was so small that –  if you blinked you missed it.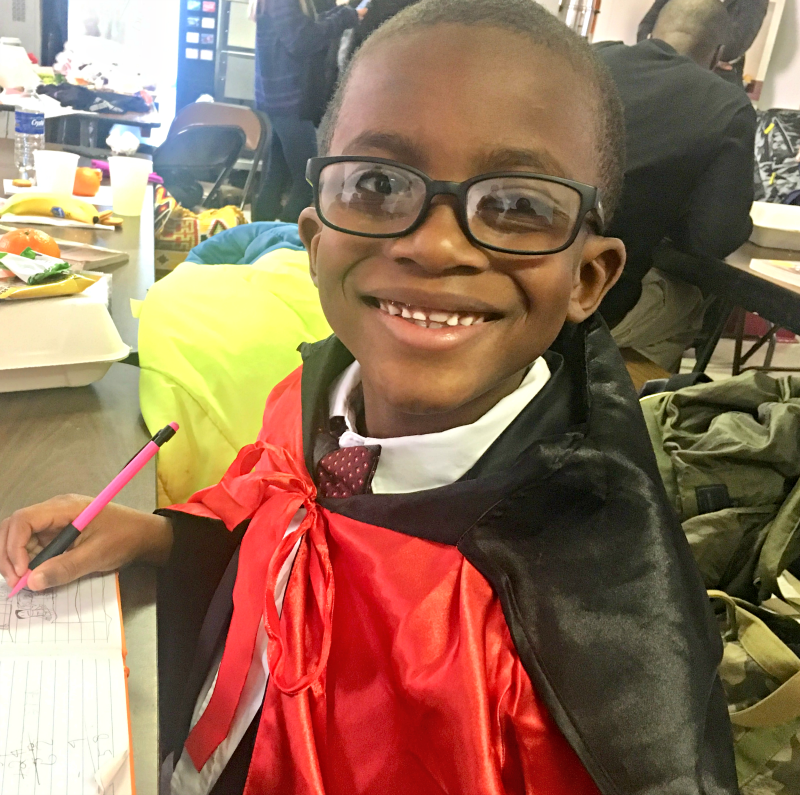 Here's the daytime trick or treating scene A.J. was in for the Goosebumps 2 Movie. It was filmed near the Kirkwood area of Atlanta, but I'm told there were other exterior scenes filmed in Vinings, Georgia too.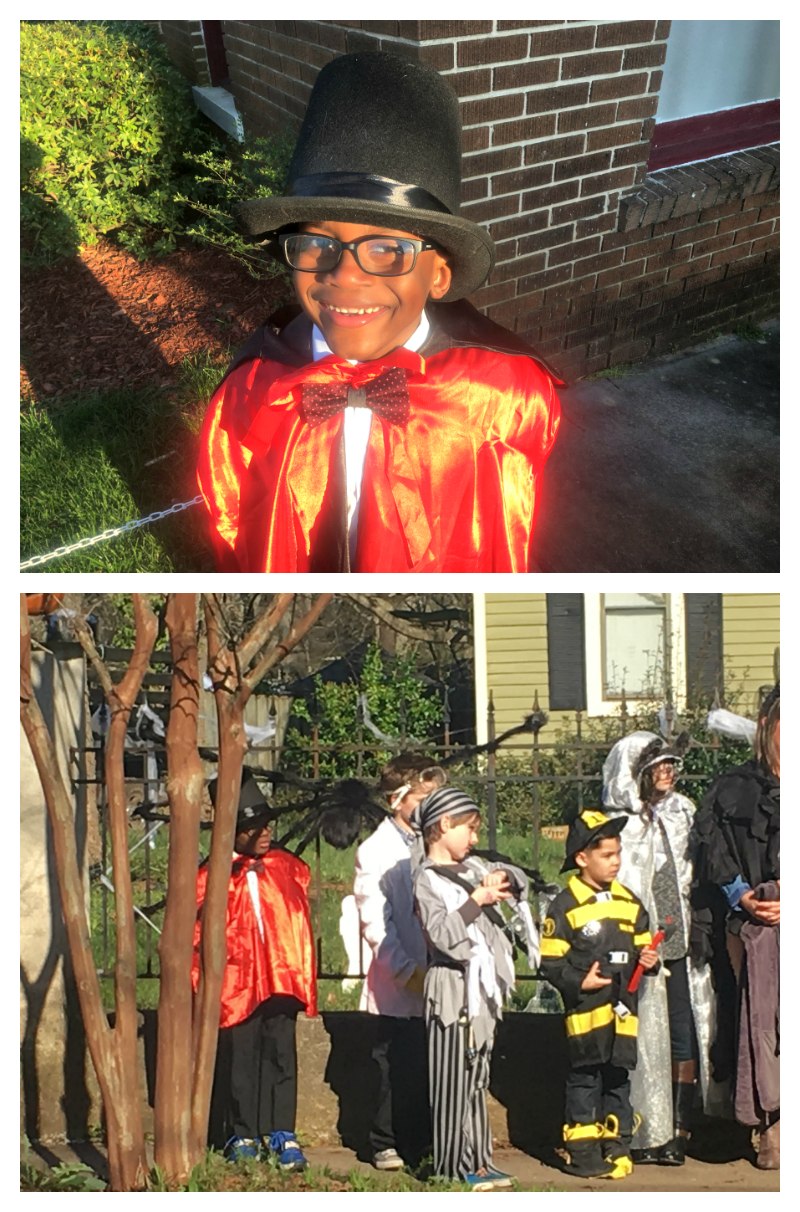 Thank you to the Goosebumps 2 Movie for sending us a cool swag bag we opened before we attended a screening Wednesday night. Here's a look at A.J. checking out the items:
Could a sequel be filmed here?
Like many kids movie sequels, the writers for the Goosebumps 2 Movie left the door open for a sequel. I'd love it if they filmed it here again!