Is your family looking for ways to cut back on monthly expenses and save? One of the easiest places to do that is by cutting or limiting your cable TV service. We find ourselves watching more YouTube videos and streaming our favorite shows on subscription services, just as much as we watch commercial TV. The Google Chromecast Made My Google Streaming Media Player is one option that allows you to stream videos without buying a new TV. We'll walk you through the features. I'm participating in a compensated campaign as a Best Buy Blogger.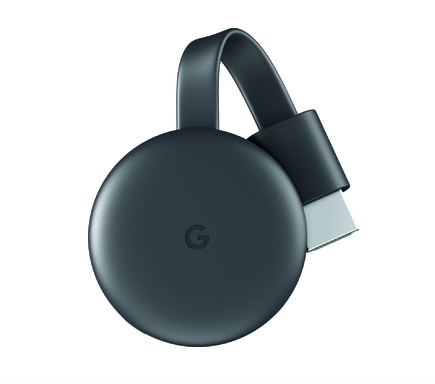 Does the Google Chromecast Work?
Do you need Wifi?
As a streaming device, the Google Chromecast has built-in 802.11ac Wi-Fi. It connects directly to your wireless home network.
Do you need to upgrade your TV to stream on Chromecast?
As long as your TV has an HDMI input, including high-definition televisions, you can connect it.
Instead of upgrading your TV, consider the Google Chromecast Streaming Device ($35) at Best Buy. The price makes is reasonable to buy one for each of your TVs.
Do I need a paid subscriptions?
Yes and no. Many apps that stream videos, like YouTube, are free.
Apps like Netflix, Hulu, and HBO Now require a paid subscription for viewing.
Will this connect to my Google Home?
Yes, Chromecast works seamlessly with your Google Home with the required content.
Use your voice to watch from compatible apps and control your TV hands-free.
Will it connect with my smartphone?
Once Chromecast is plugged into the HDMI port on your TV, with just a tap you can operate it from your smartphone or mobile device.  Stream your favorite movies, listen to playlists, and glance through your favorite photos. Don't worry! While you're streaming, you can still use your phone for everyday tasks.
Check out the Google Chromecast Streaming Device the next time you're in a Best Buy store or visit the Google Chromecast page on the Best Buy website.