Our five-year-old son A.J. loved Camp Ocean on board Carnival Glory so much that he never wanted to leave. To hear about all the activities and fun that kept children busy on the ship made me relieved. As a food allergy family, we are very cautious about A.J.'s childcare because a simple snack could make him very ill. He's very aware of what foods he can safely eat. I shared how our family of picky eaters with varying tastes found plenty of delicious food on board. He also suffers from asthma usually in winter months.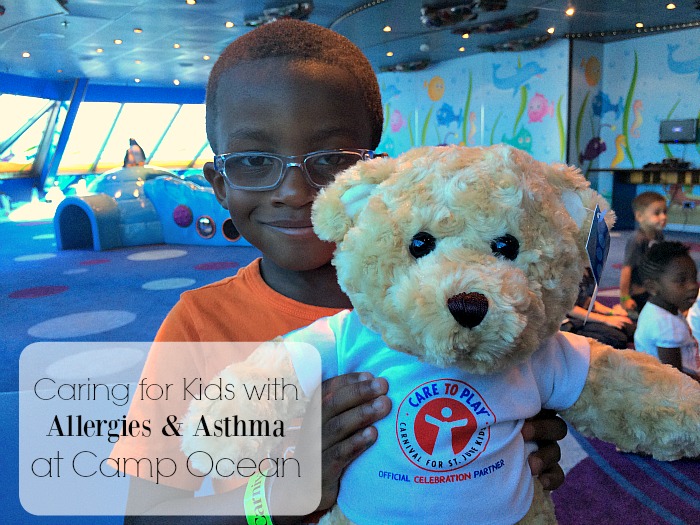 Food Allergies at Camp Ocean
I interviewed Ana Ristic, the Carnival Glory's Youth Director, about all of the precautions they take for children with allergies and asthma in their care. The Camp Ocean play areas are designed for kids age 2-11
List Safe & Unsafe Foods/Medical Conditions
At registration list your child's safe and unsafe foods. Staff will keep track of it, add it to a master list and double check it at group dining times before food is served.
I also listed A.J.'s asthma as a medical condition. Since he didn't have a runny nose or any immediate breathing issues, I felt confident that the ship's medical staff could handle it. We brought his nebulizer to keep in our room in case he had any breathing issues before bed.
Drop-off Allergen-free Foods
Parents can bring snacks and food to Camp Ocean for children with food allergies. Talk with the staff first about the food options so they can make sure it's safe.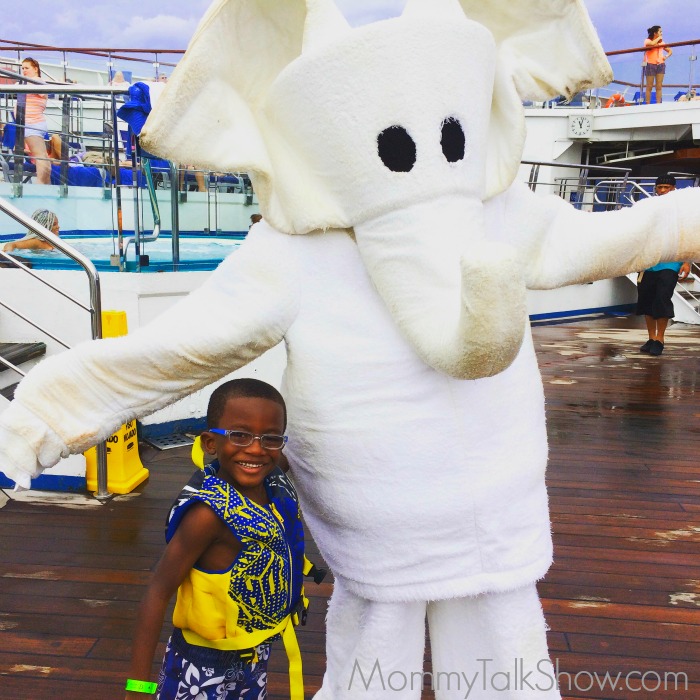 Bring Epipens
We brought A.J.'s Epipen to his first day at camp and left it with the staff. Allergen-safe snacks are served at Camp Ocean. But if he'd participated in any of the group dinner outings, the staff would have brought the Epipen to the dining area in case of an emergency. We also had an Epipen in our personal bags for when we were on excursions off of the ship, swimming or eating together as a family.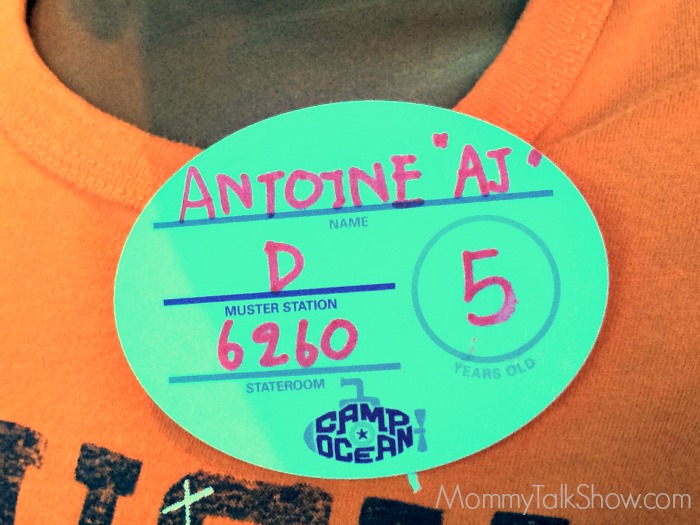 Ask About the Red Name Tag
Each child with food allergies wore a nametag with red writing as a reminder to the staff. In fact, we brought A.J.'s nametag home as keepsake memory of his first cruise.
Carry Camp Ocean Provided Mobile Phones 
Parents of kids under age two and those with food allergies receive a mobile phone to use on board. As Ana explained if there's an emergency camp staff immediately contacts the medical team, then the parents.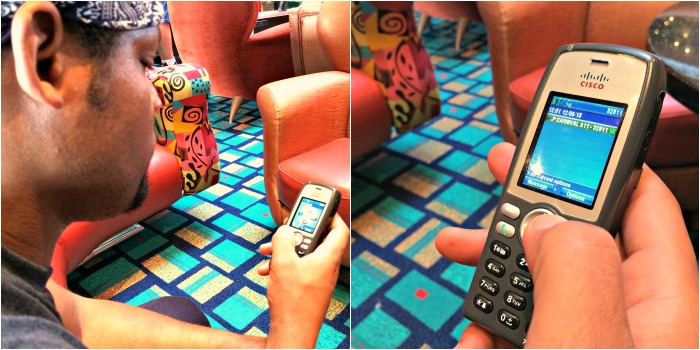 Parents can also be reached through the cruise ship's public announcement system.
In a week's time A.J. made some new buddies at Camp Ocean, learned new games and made memories. For us, it was a safe place for him to play during the day and spend a few hours in the evening so we could enjoy the ship's evening shows.
Comment below: What did you learn about food allergies and asthma at Camp Ocean? What aspect of safety at Camp Ocean helps calm your fears?
This post was created for Away We Go with Carnival, the destination for getting in the getaway state of mind. Head on over.