This month's Letters To Our Children focuses on the twinge of mommy guilt I felt this week. Every month, I team up with parenting bloggers, led by LaShawn Wiltz of Everyday Eye Candy.
I shared my emotional moment on the Mommy Talk Show Facebook page where plenty of other parents of only children could identify:
My momentary regret inspired this latest letter to A.J., our one and only child.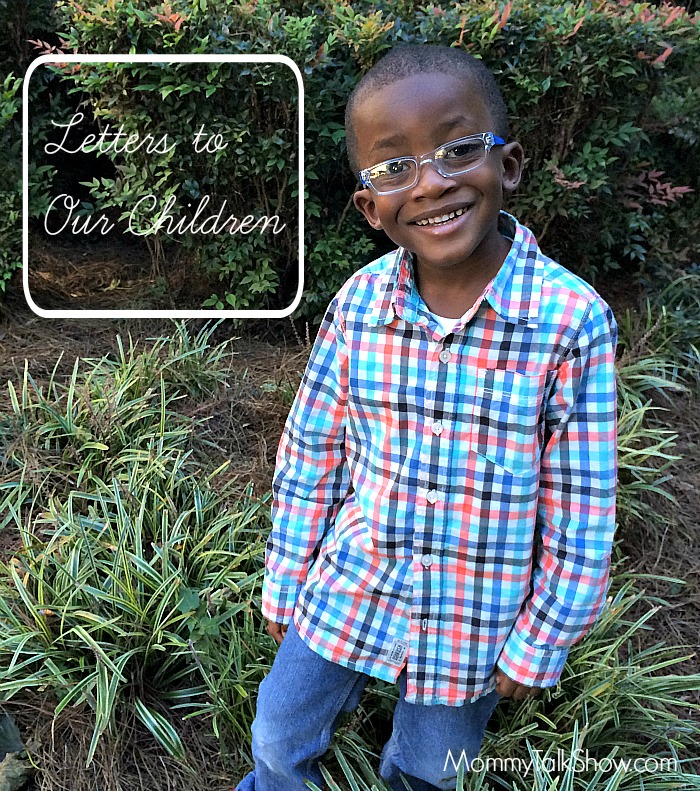 Dear A.J.,
I'm so happy you are feeling better. Your asthma was really rough this week. I've never seen you so uncomfortable while you tried to breathe. I wish I could have taken all that pain away as I held you in the doctor's office.  Oh yeah, we need to go back to the doctor on Friday for a follow-up appointment.
Once we got home from the pediatrician and you stayed home from school Tuesday, you seemed really bored.
Dada needed to rest before he went to work.
Momma needed to work on her blog and writing.
You needed more of our attention.
You needed someone to play board games with, like Chutes and Ladders.
You needed a friend, but they were all in school.
I started to think…you needed a brother or sister.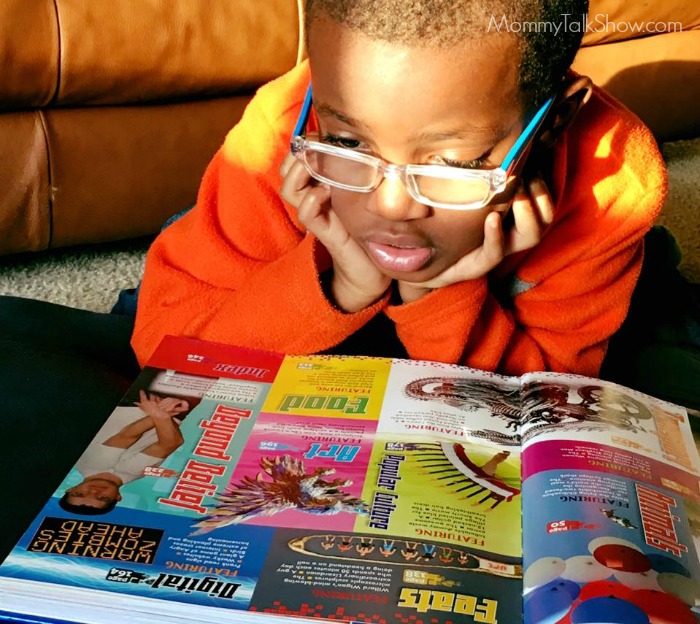 You do so well when you're reading your Ripley's Believe It or Not Book on the living room floor, but even that can get lonely.
Mama is 42 and too old to have a baby. You like to remind me of my age about once a week. But you may not know of the risks of Mama having a baby at her age. Dada and I decided that our family will stay at just the three of us.
Someone online told me that I was being too optimistic about the joys of having siblings, because her children fight a lot. I remember fighting with my brother and sisters. But you know what we did when we weren't fighting?
We shoveled snow together. Played games together. Rode bikes together. Went to camp together. We did everything together, until they went to college and I was the only child left at home.
I think you would be a great big brother. You had so much fun holding your baby cousin at Christmas time. You wished we would bring her home and offered to help feed her. If only it was so easy.
Although we can't give you a brother or sister, I promise one day we'll get a dog or two.
I'm going to stop feeling guilty now. Remember that your Dada is an only child.  I see how it's made him more independent and self-sufficient. He's lived half of his life away from his parents and grandma.
You have friends from school, church and our neighborhood who love to play with you.
If you ever feel like you want a baby brother or baby sister, we're sorry.
Love,  Mama
There are more moving letters to our children to read this month. Head on over to OK Dani to explore her letter to her little ones. Be sure to follow the circle all the way around to enjoy all our content.