Disclosure: This is a sponsored post for SheSpeaks/P&G.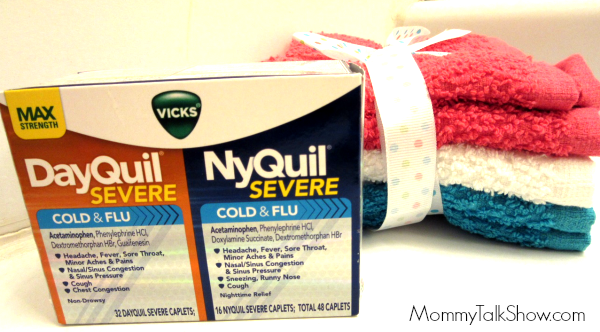 When the flu epidemic made its way through Atlanta, it set up residence in our home and wrecked our lives for almost three weeks.
First, I got the flu and didn't realize it for several days. By the time I made it to the doctor's office, I was half way through the week's worth of sickness. With a Thanksgiving trip to New York hanging in the balance, I decided up push through for A.J.'s sake. He desperately wanted to see his Grandma, uncle, aunts and cousins.
Thankfully, I keep my medicine cabinet stocked year-round with Vicks DayQuil and NyQuil Severe that's available at Walmart. As a work at home mom and freelancer, I don't have sick days to fall back on. When I get sick, it's my job to keep on trucking and care for A.J.while my husband is at work.
My support network has expanded to include friends who A.J. loves. A blogging friend's daughter, Euphoria, stayed with us for a few days over Thanksgiving break. She was an angel because she kept him busy while I took several naps while I tried to overcome the flu.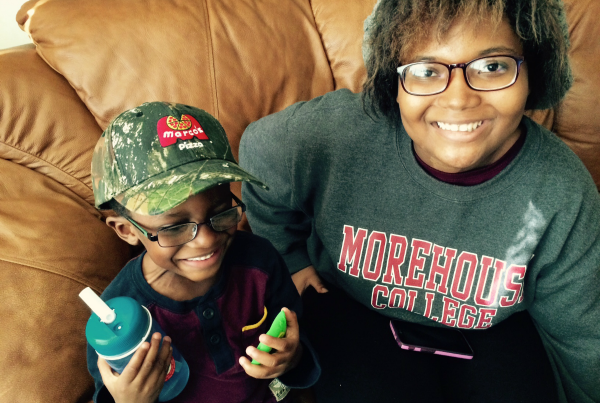 We took off for New York and I did my best to put on a brave face for A.J. Midway through our week in New York, he started showing signs of the flu. Every night he spiked a fever. He was groggy and lethargic. The boy who'd grown out of naps, now needed them to make it through the day.
The flu is no joke. Neither are severe colds because they can easily progress into something more severe. The temperature just dipped into the teens here in Atlanta which irritated A.J.'s lungs. He spiked a temperature and needed several breathing treatments. As I cared for him, I did my best to wash my hands repeatedly so I wouldn't catch his big.
How can work at home moms like me stay prepared for cold and flu season?
Convenience: Walmart has everything you need to get through cold and flu season. In one stop, you can grab Vicks Severe, Puffs tissues, ingredients for chicken soup, and a warm blanket.
Savings: Walmart has the best everyday value for all your health care needs.
Vicks DayQuil and NyQuil Severe are available at Walmart.com and in stores.  It has maximum symptom-fighting ingredients to relieve your worst cold and flu symptoms,; 

Maximum strength nighttime cold and flu relief, so you can take back your night; t

he powerful NyQuil relief you trust now with a decongestant. Choose from caplets or liquid.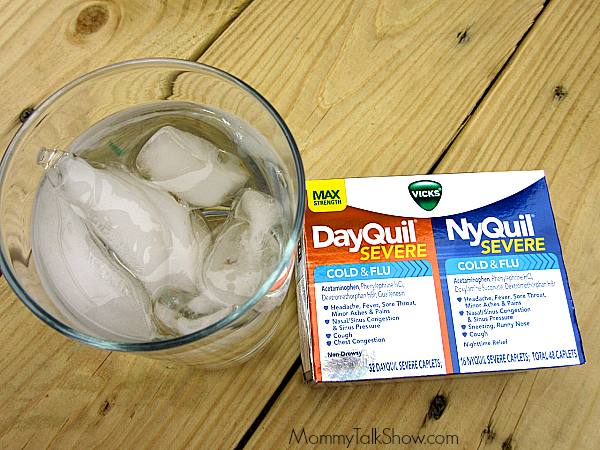 My flu survival guide includes:
Friends and family. Don't try to be a Superwoman. Ask for help from your spouse, partner and friends.
Water, water, water. Stay hydrated and help all the phlegm get out of your system.
The Bond Intelligent Care app for a video chat with a board certified ER doctor for a flat $100 co-pay.