---
I knew I was getting sick when my nose started running like a faucet.
Runny noses are kinda cute and expected on little kids. Not so much when you're a 42-year-old wife and mother.
I blame myself. I visited A.J.'s kindergarten class this week because I created a Black History Month presentation of important landmarks. While I was there, I probably touched something (a desk, a door handle, the sign-in sheet at in the office) and the germs hitched from my hands to my nasal passages.
Voila!  I'm sick.
Throughout the day my symptoms changed. My mouth was dry and had that "sick taste" that no amount of coffee drinking could take extinguish. Everything I ate tasted like cardboard that had been left outside for a week and was rained on.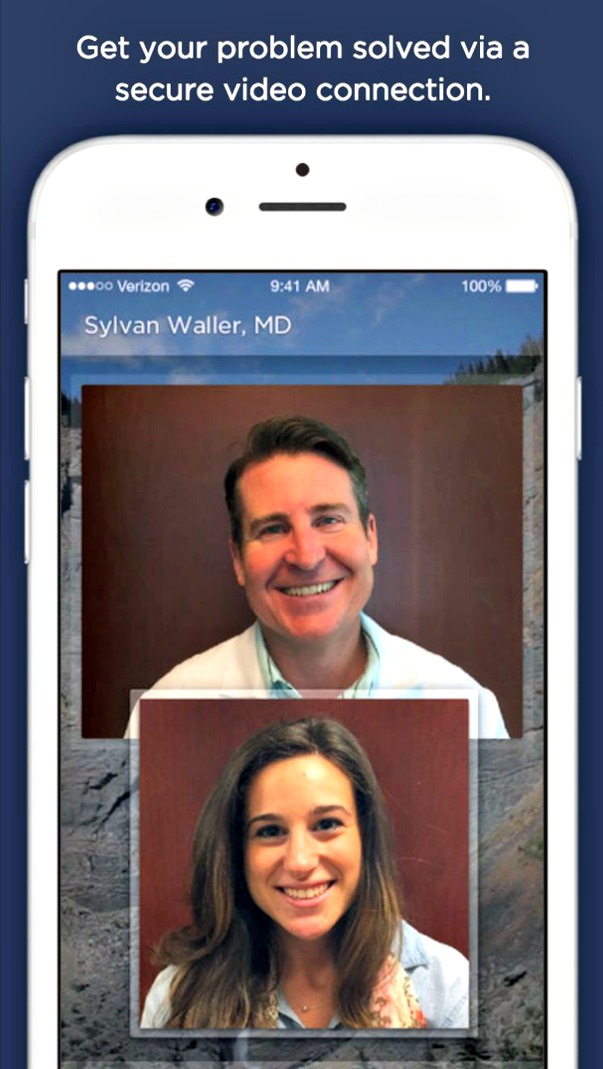 On-Demand ER Doctor
These symptoms made it the ideal time to try out the Bond Intelligent Care App so I could see a board certified ER doctor right from the comfort of my bedroom…on a Friday night…instead of sitting for hours in the urgent care on a Saturday morning….surrounded by other sick people.
Think of it as FaceTime with your doctor. First, I'll describe how it works. Second, see my experience. Third, enter to win a $100 consultation if you live in Georgia, Florida or North Carolina.
How Bond Intelligent Care Works:
– Download the app from the iTunes Store.
– Set-up a profile using your email address and a password.
– Enter your billing information to pay the $100 co-pay per visit.  Use the Champion Code: mommytalkshow | When you use it on your first visit, we'll each get a $20 amazon gift card
– Tap "See a doctor" and wait for them to pick up the video call.
– Describe your symptoms to a certified ER doctor on a video call. Show them swelling, injuries, etc.
– Get follow-up notes emailed to you for a care plan and suggested follow-up.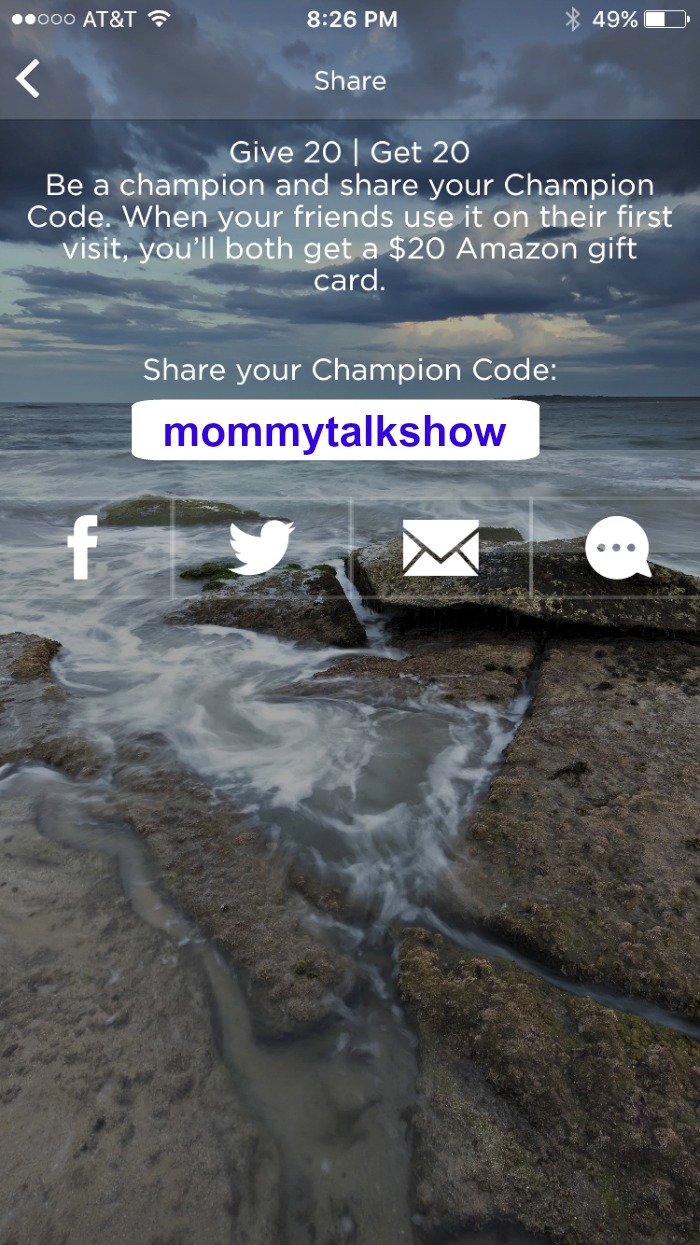 My Bond Care Intelligent Care App Experience
8:35 After I followed all the steps to set up my account, I hit the "Tap to see a doctor button."  Since it was after 8 p.m. when service typically ends, I got a text alert on my screen that doctors were busy at the time. I entered my cell phone number to get a text message alert when a doctor would be available or that I may get an update in the morning.
8:42 I got a phone call from Christie with Bond letting me know that Dr. Woods would be available after 9:20 p.m. and that I could initiate the call the, but pressing "Tap to see a doctor button."
9:20 I initiated the call and got a similar text message that the doctors were busy.
9:21 I received a text from Bond alerting me that Dr. Woods was delayed by five minutes.  I received a text when Dr. Woods was ready five minutes later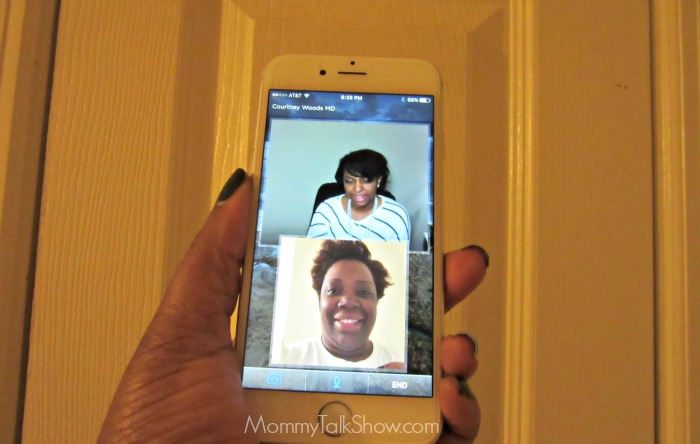 9:25 I tapped the button again and Dr. Christie Woods appear on my phone's screen. She introduced herself, asked about my medical history, symptoms and offered recommendations on how to feel better. Since our humidifier is on the fritz, she suggested going into a steamy bathroom for relief of my congestion. Rest. Hydration. Rest. No antibiotics needed.
But Bond Intelligent Care doctors can call in prescriptions. They've even partnered with Kanga for complimentary prescription delivery!
9:35 Call over. Dr. Woods said my follow-up care plan would be available in a few minutes and it was.
Advantages: I didn't have to get dressed or leave my house. The co-pay was only $100 –  considering I've paid almost $200 for an urgent care co-pay at the beginning of the year until I meet my deductible, this was easier to swallow.
Once you're set up, you can easily contact the doctor the and find all your information in one place.
Having a doctor call in your prescription AND complimentary delivery could really help on a late night. Who wants to pack a sick child/children in to the car for a pharmacy run?
Dr. Woods texted me twice the next day asking how I felt, how my remedies were working and said I could even get a complimentary follow-up video call for the next 48 hours. When was the last time you doctor followed up with you the next day? For me, that only happened when I was in the hospital and they walked down the hall to see me.
Disadvantages: If doctors are busy, there is a little back and forth via text. Depending on how you feel about that and your data plan, this could be a disadvantage. For me, I didn't mind it because I got to stay in bed during the entire experience.

To learn more, visit the Bond Intelligent Care Facebook page.
Bond Intelligent Care Giveaway
Would you like to try the service to reach a Bond Intelligent Care doctor face to face on your mobile device? I'm giving away a consultation (value: $100) if you enter by Saturday, March 6 2016 at 11:59 p.m. midnight and live in Georgia; Florida; North Carolina.