Atlanta's Buford Highway restaurants feature some of the best places to eat in the state. It's been called an "International Foodie Mecca" because you can find such an array of ethnic restaurants there.  Everything from Vietnamese food to sushi and authentic Mexican – all within a few miles – stretching three counties right outside the city. We drove down Buford Highway (also known as BuHi) in the 2018 Toyota C-HR provided for an honest review. I'll give you a quick guide to visiting and eating your way around Buford Highway Restaurants with your family.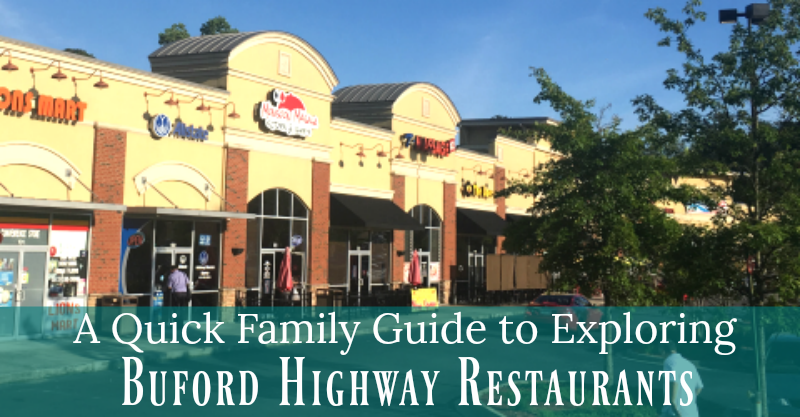 Plan ahead
Ask your friends about their favorite BuHi restaurants.
Visit Yelp, Facebook or your favorite restaurant guide for a look at the types of foods featured along Buford Highway.
Check out the restaurant hours and menu selection.
Although my husband and I absolutely love seafood, we don't typically visit the Asian restaurants there due to A.J.'s seafood allergies. Instead, we visited El Ray Del Taco Mexican restaurant where there are plenty of chicken and beef selections for him.
Another one-stop location for Latino and Mexican food is Plaza Fiesta (4166 Buford Hwy NE, Atlanta, GA 30345). It's an indoor mall and food court. You can't miss the signs and decor. Plaza Fiesta sits on the west side of Buford Highway and often has touring carnivals or events in the large parking lot.
"Eat the home-cooked foods you grew up with, or let your curiosity take over and sample new delights. Whether you come for shopping, services, dining or one of our many community events, it's never the same visit twice. No matter where you're from or what leads you to Plaza Fiesta, a warm welcome awaits you here in the little corner of our town."
Go off the beaten path
Although there are larger restaurants with prominent signs, explore some of the smaller restaurants in the shopping centers too. Across the shopping center from El Ray Del Taco, SoKongDong Tofu & BBQ restaurant got a neverending stream of visitors. The parking lot was full. Look for little gems and unique places you may not see immediately from the highway.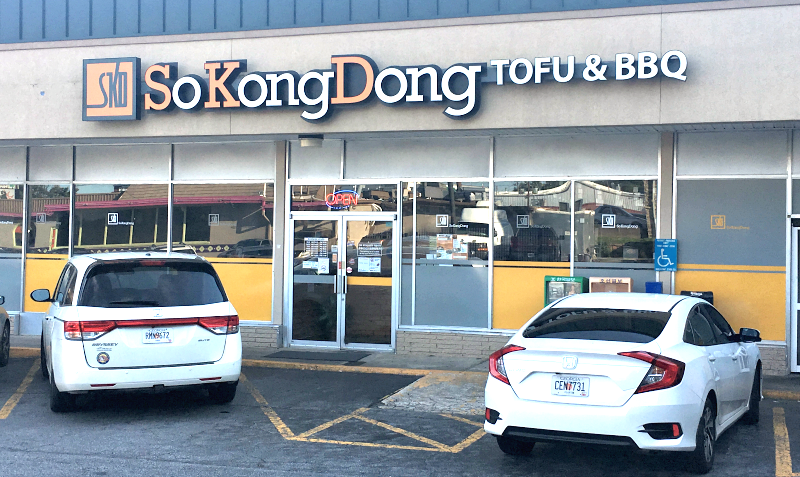 Unlike many Intown eating options, there's ample free parking all along Buford Highway. Weekend evenings are a popular time for BuHi restaurants since it's also a hot date night spot. We drove the 2018 Toyota C-HR on our visit. There was plenty of room for our family of three. Among our favorite features were the 7-inch touch screen for enjoying music and navigation.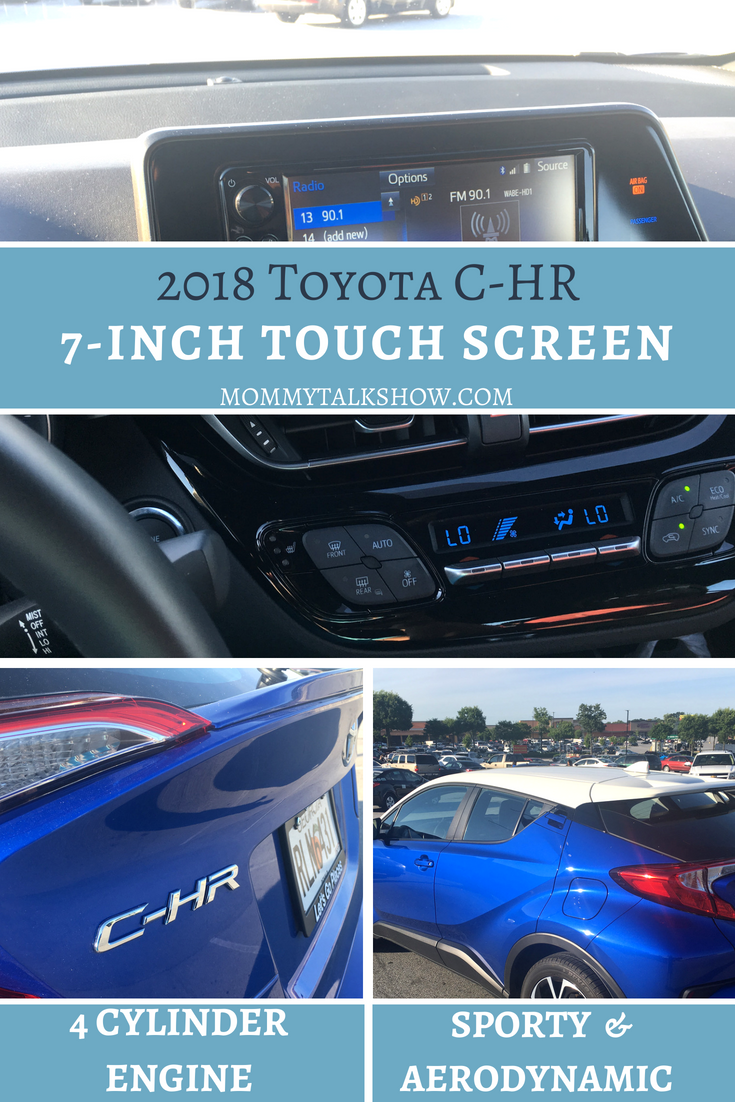 The Iceberg/Blue Eclipse color with a White aerodynamic roof grabbed attention everywhere we went. To save space and avoid scratches in tight parking spaces, you can fold in the side mirrors on the 2018 Toyota C-HR.
Look out for pedestrians.
Many of the people who work and live along Buford Highway walk across the busy intersections. Although there have been upgrades to crossing areas with flashing lights, you should still look out for pedestrians.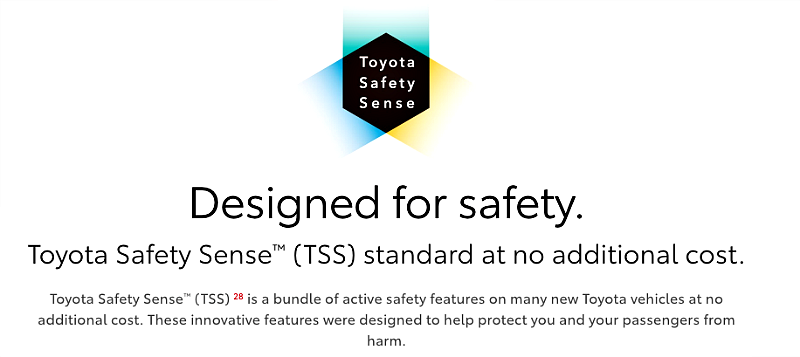 The 2018 Toyota C-HR comes equipped with Safety Sense at no additional cost. It includes pedestrian detection, lane departure warnings, and automatic high beams. Watch this video demonstrating how the car features audio and visual warnings to prevent collisions.
To learn more, visit the Toyota website to learn more about the
2018 Toyota C-HR
. Tweet your questions about the crossover SUV to
@Toyota
.
Click to tweet: See @MommyTalkShow's family enjoy  #BufordHighway #WeLoveBuHi restaurants in the 2018 @Toyota C-HR
Dress comfortably
I've only seen casual dress at restaurants along Buford Highway. To me, that's one of many ways it's family-friendly. You don't have to worry about your children messing up expensive clothes with food stains. You may visit more than one restaurant too, so wear comfy shoes in case you decide to walk.
Learn a new language
Many of the menu items are in their native language and English. Use it as an opportunity to introduce your children to a new language or show them the language they've learned in school – in a restaurant setting.
Try new sauces & condiments
My husband and A.J. are way more adventurous than I am when it comes to sauces & condiments. At El Ray Del Taco, the server gave us two hot sauces that my husband loved, fresh-made salsa and limes.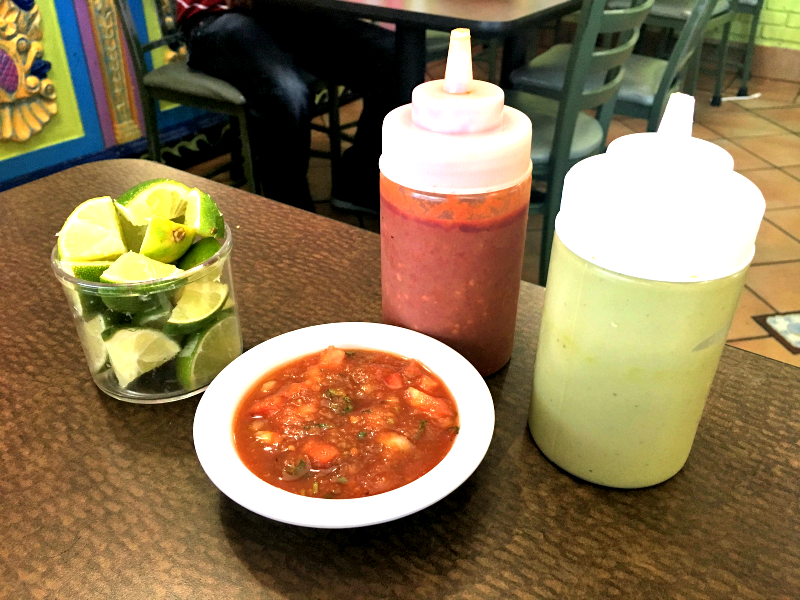 I ordered delicious fish tacos that I still have dreams about, along with a steak taco. I'm still having fantasies about the perfectly fried crust on those fish tacos. It came with a fresh salad too and jalapenos on the side.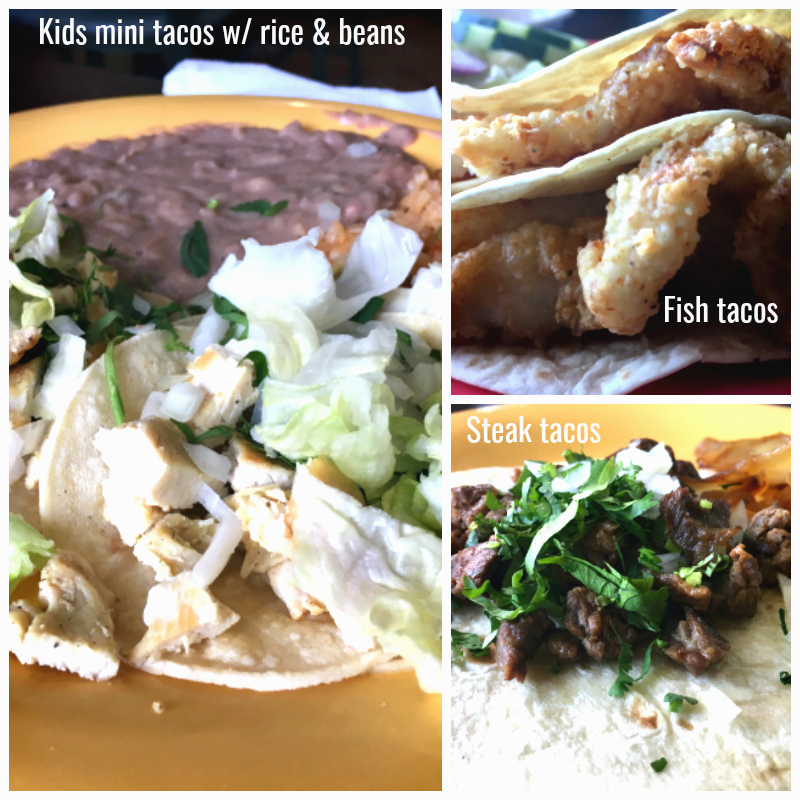 A.J. devoured the kid's meal: mini chicken tacos with rice and beans for $5.95. For a growing 8-year-old boy, he polished it off and was satisfied.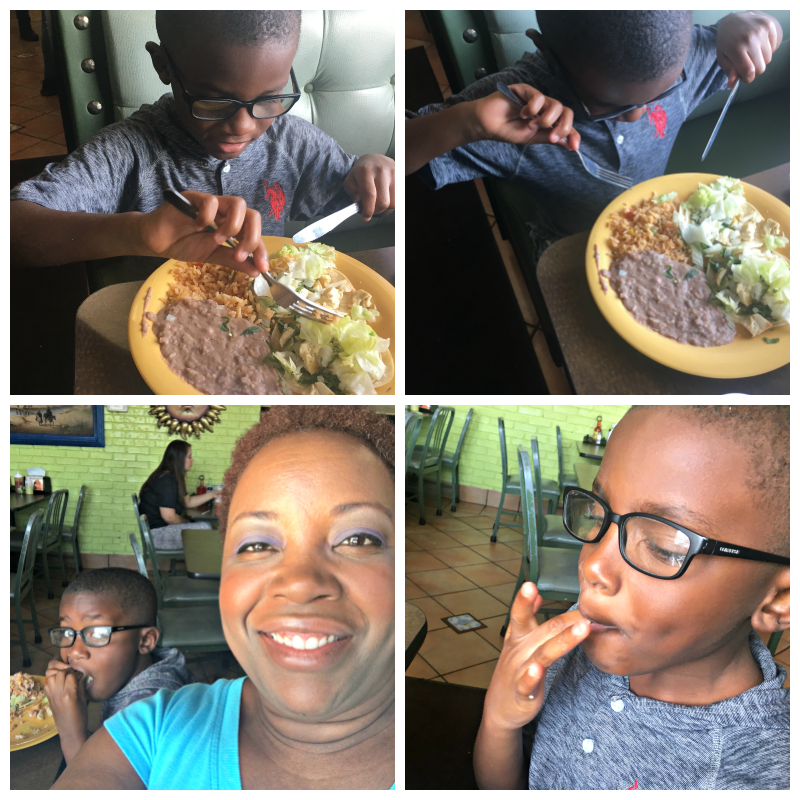 Make plans to come back
We barely touched the surface of Buford Highway restaurants on our last trip. We plan to go back often, especially to cool off this summer inside Plaza Fiesta which features a spacious play area for kids.
You can learn more and supports the business owners there by visiting the Buford Highway Restaurant Association and Mexican Restaurant Association websites.
Talk back to use below! What are your favorite Buford Highway Restaurants? Do you go back to the same restaurants over and over OR make an effort to find new favorites?
A Quick Family Guide to Exploring Buford Highway Restaurants