A.J. has been asking to get a pet for the last three or four years. We have several friends who are dog owners. His favorite sitter/former preschool teacher owns a cat A.J. loves to play with when he's at their house. I can see him getting his first pet when he's about 10 or 11, not 8. Plus, we rent our home so I don't feel like paying a pet deposit for possible damages too. We're teaching A.J. that owning a pet is a huge responsibility and there's a lot to consider before he gets his first pet. Thanks to LifeLife Animal Project's volunteers and staff, he got many of his questions answered and we can make decisions together on what kind of pet we'd like to add to our family. My affiliate links are below where I'll earn a commission for your purchases.
How We're Preparing
Our Son for His First Pet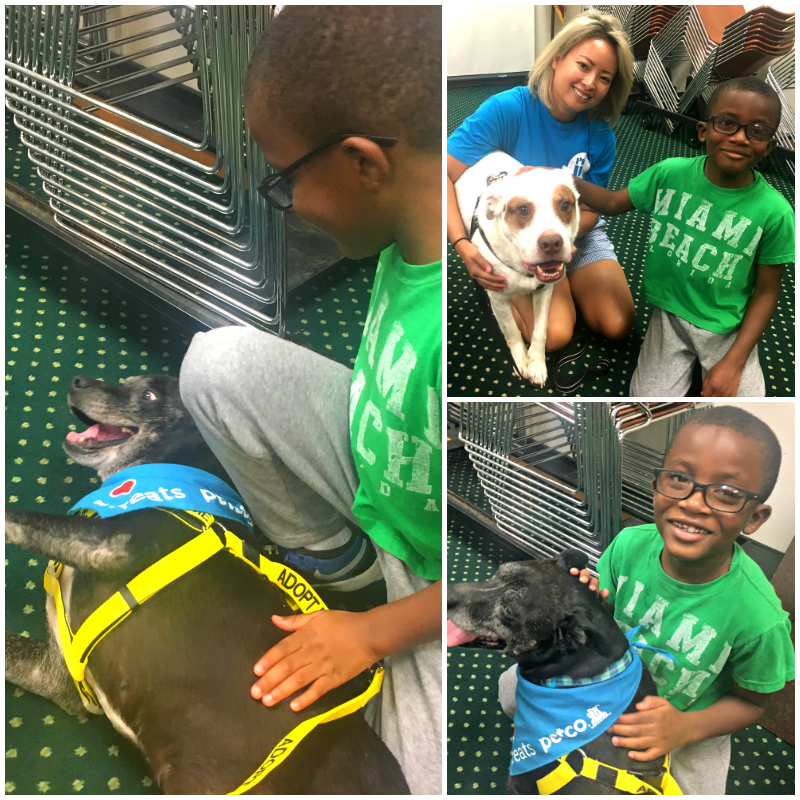 Attend Pet Events
This summer our local library hosted a Pet Care event for children.
A.J. and the other children asked about feeding animals, how to report stray animals to the authorities and some great questions about exotic pets. LifeLine Animal Project volunteers also brought rescue dogs who are available for adoption.
A.J. was eager to get up close with these gentle animals. Although this was a new experience for the dogs like Bark Twain (isn't that a great name?), he didn't bark and didn't mind when A.J. attempted to walk him.
Check with your local library to see when animal professionals from the zoo, veterinarians or animal rescue volunteers are visiting.
Visit an Animal Rescue
One of the closest animal rescue organizations near us is Lifeline Animal Rescue in Avondale Estates, Georgia.
By sending an email, we scheduled a tour and visit with the volunteer & events coordinator, Ashley Brand. This location is also a spay and neuter clinic. Rescues who come in are treated, spayed or neutered and receive a tracking chip in case they're every lost.
The area with the dogs was a little too loud for A.J. so we stuck with the quieter cats and dogs who'd just gotten treatment, so they were calmer.
Learn about volunteer opportunities at LifeLine Animal Project. Google your closest animal rescue or county animals services location.
*Most animal rescues require parental supervision for children who volunteer, like LifeLine Animal Rescue.
[Tweet "Did you know children can volunteer @LifeLineAnimal w/ adult supervision? Info: "]
Consider a Weekend Warrior program where you can care for a pet short-term and see if it's a good connection for you both.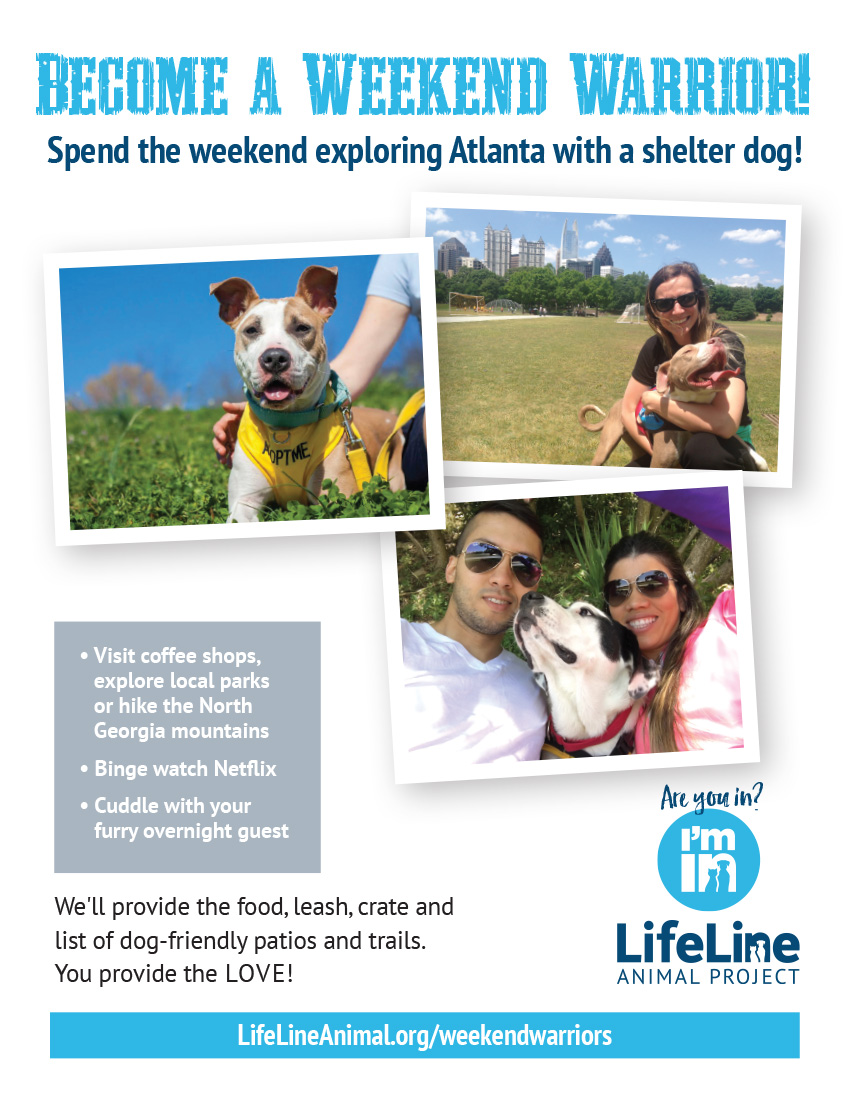 Raise Funds/Donate items
I dug into our linen closet where I found a bunch of old sheets and towels. Instead of having them fill a landfill, I went to my neighborhood Facebook group to see if anyone knew where I could donate them. Ironically, LifeLine Animal was the first place mentioned. I visited the LifeLine website, saw the list of eligible donated items and its wishlist.
Your family can also host a fundraiser and donate to a local animal project to help support its efforts.
Discuss Animal Cruelty Stories
Since my husband and I are both journalists, A.J. gets to watch a healthy dose of local and national news. Going forward we will make an effort to point out and discuss animal cruelty stories in the headlines. Sensitive children may have a problem with this depending on the video or photos that accompany the story. A.J. is very familiar with news stories so I know he can handle many of the topics.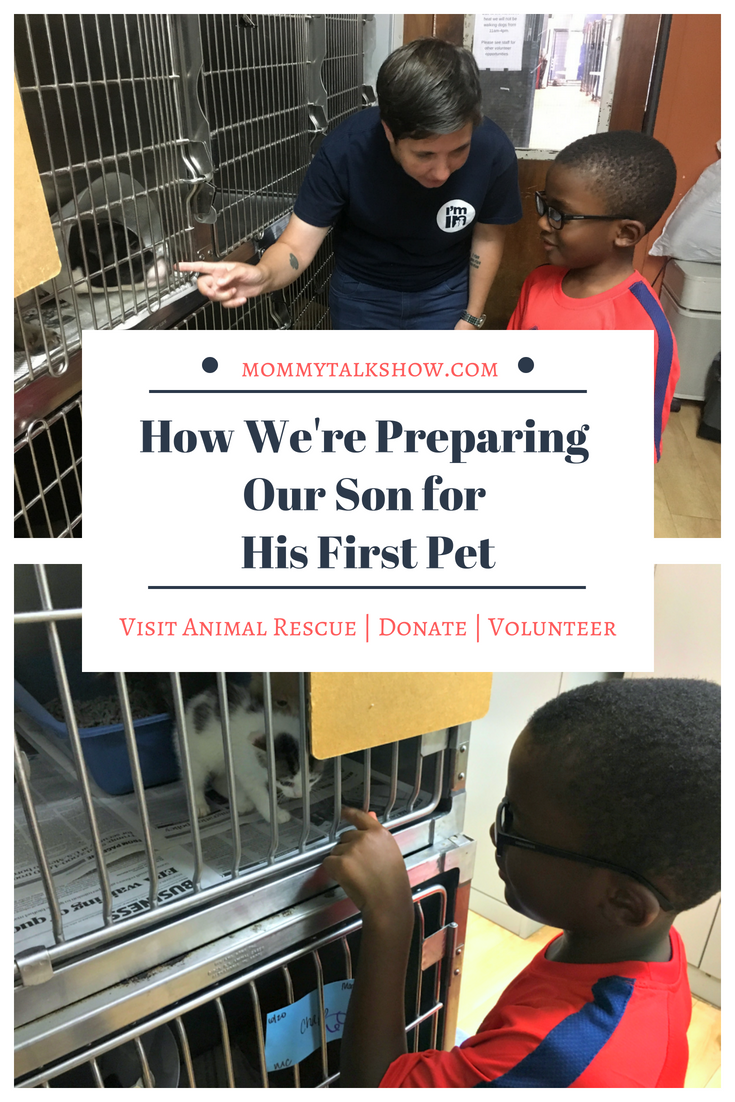 Talk back to me below: Pet owners, how did you get your family ready before you added a pet? If you're considering getting a pet, are you familiar with the costs and expenses?