This summer has been off to an interesting start. A.J. has turned into what I coined a "Camp Snob." Due to his likes and dislikes, we took a few weeks off from camp for June and he's been home with me. Although I usually balance work-life well when he's in school or camp, I'm struggling when he's home all day. To get us both outside, moving around and enjoying our yard, we got our first mosquito spraying with Mosquito Joe and I've got a $25 off coupon code to share. This post is sponsored by BabbleBoxx.com on behalf of Mosquito Joe.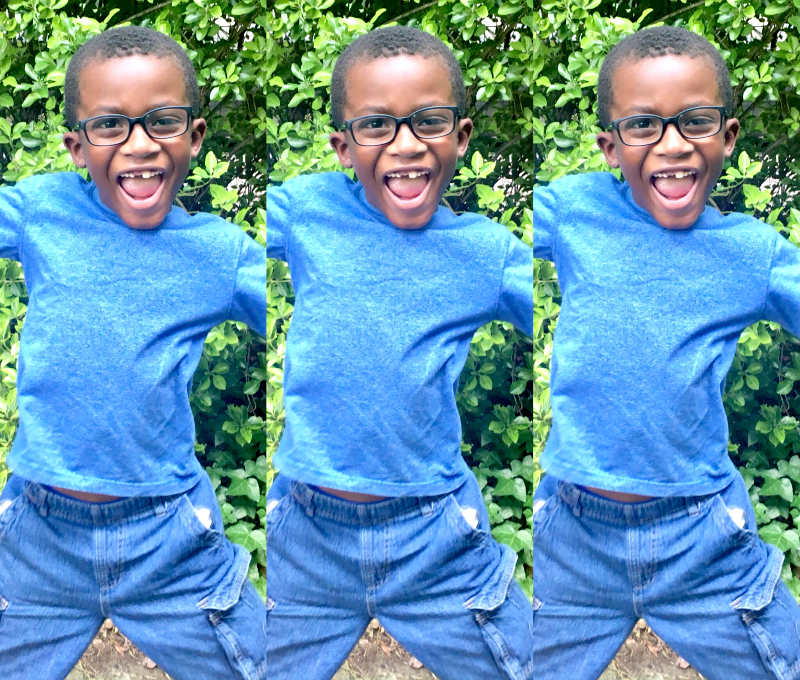 You've probably seen A.J. in the videos I post on our YouTube channel or the Mommy Talk Show Facebook page. But you may not know he's an aspiring actor. Thanks to A.J.'s energy and reading skills, acting comes quite naturally to him. He was recently an extra in a movie filmed here in Atlanta and when the time is right I'll tell you more about it. In the meantime, I like to keep his photos current to submit him for more acting gigs. The lighting outside is the best for this – except – that when I go outside for as little as 30 seconds, I get one or more mosquito bites.
Amazingly, we took a few candid photos right after our first mosquito spraying and I noticed an immediate difference. No bites for me! I purposefully wore short sleeves to officially test it.  If you're missing out on enjoying your yard due to mosquitos and bugs, here's what you can do to alleviate them.
Make an appointment
There are Mosquito Joe locations around the country. The Decatur, Georgia location promptly answered my call to book our first barrier spray.
Use coupon code
When you call, get $25 off your first Mosquito Joe spray by mentioning the code: BUZZONLINE
You may want to save it for your next outdoor event and share the code with your neighbors. Imagine how well you'll be covered by breaking the life cycle of adult mosquitoes.
Pick your approach
Tell the technician if you'd like an all natural treatment. They can explain the difference in the ingredients and the amount of time it'll last compared to a standard spraying.
As they walk your yard, you'll notice the Mosquito Joe technician spraying highly vegetated areas. For example, we have a significant number of vines and ivy in our backyard. He mentioned that the more you cut back, the few places adult mosquitoes have to breed. But on the flip side, we like the shade the trees and vegetation provides.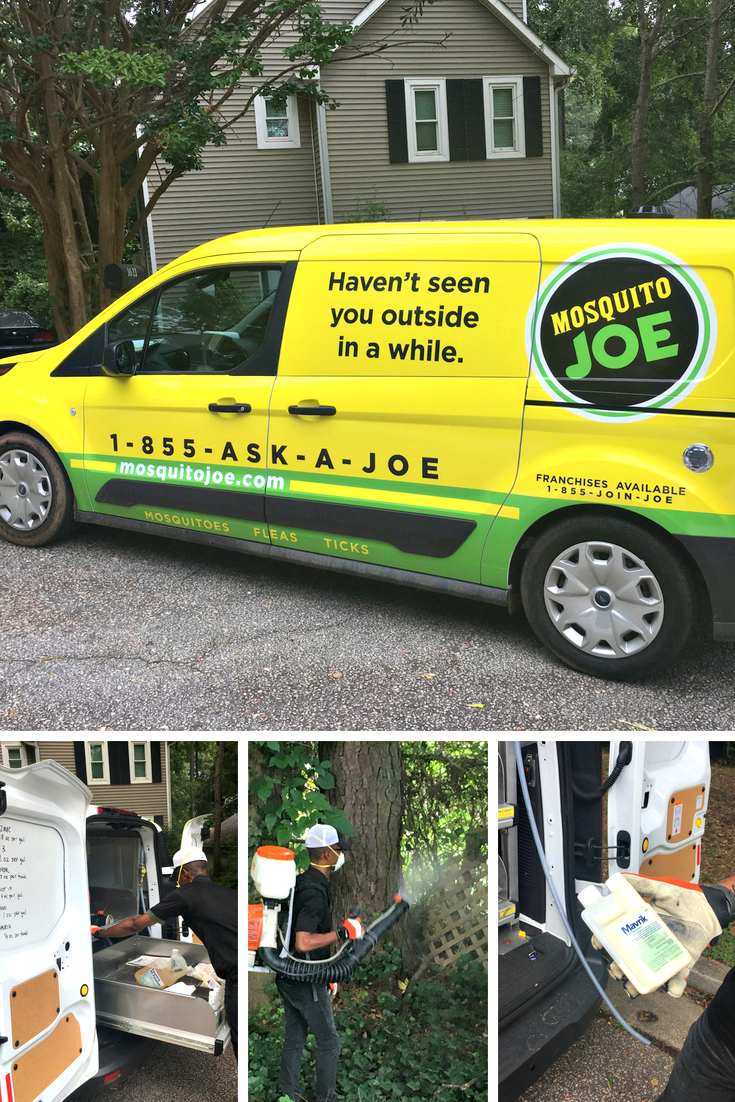 Call Back if it rains
I asked the technician what would happen if it rained right after the treatment. He reminded me to call back if it did and ask for a complimentary retreatment. From the Mosquito Joe website:
"As long as your yard has had adequate time to dry after the application of your treatment (approximately 30 minutes), rain should not impact the effectiveness of your service. However, our MoJo Guarantee ensures that if you are not completely satisfied with the effectiveness of our barrier spray services, we will return to your yard to re-spray your property and ensure you are mosquito-free until your next scheduled service."
All of the products used by Mosquito Joe are EPA registered.
Get Outside
I admit. I don't hang out on our patio much because of the mosquitoes. This week I'm finding more reasons to get out there. I take a break from my laptop. Go out there to pray and meditate.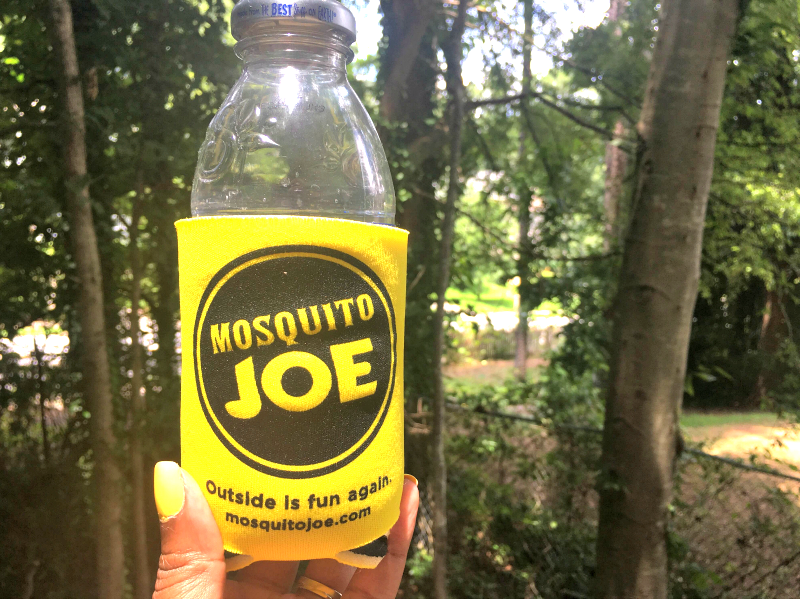 Comment below: What outdoor activity do you miss out on due to bugs? How would a barrier spray for mosquitoes and ticks affect your summer outdoor activities?
Click to tweet:  [Tweet "#OutsideIsFunAgain #AD with $25 off your first treatment w/ @MosquitoJoe via @MommyTalkShow"]