The timing couldn't be worse for the 2018 EpiPen shortage: Allergy families who have summer travel plans need additional epinephrine injectors while they're on the go AND summer camp staffers need up-to-date injectors in case children they're watching need medical attention. I'll walk you through what medical experts recommend, plus share my experience with an EpiPen alternative that's cost us $0 out-of-pocket as a food allergy family.
What caused the 2018 EpiPen shortage?
The FDA says Mylan Pharmaceuticals, the Epipen provider, alerted the government about the shortage a few months ago. A Pfizer medical company makes the life-saving epinephrine pens for folks with food or bug bite allergies. Pfizer blames delays at the manufacturing company for the EpiPen shortage.
What can you do about the EpiPen Shortage?
Look at the expiration date of your EpiPen.
As soon as you're done reading this blog post, check the expiration date of your EpiPen or auto-injector.
If your EpiPen expires in the next few months, contact your doctor and pharmacy about renewing your prescription. Take into account that it may take longer than expected to renew, so be prepared for delays.
Call Mylan Pharmaceuticals.
You can reach its customer relations department at 800-796-9526 for assistance, Monday through Friday, 8 a.m. to 5 p.m. EDT.
Order an EpiPen alternative.
After the 2016 EpiPen price hike where the price for two pens escalated to hundreds of dollars, our family switched back to using the Auvi-Q auto-injector for A.J.'s emergency allergy needs. In fact, I was so outspoken about the EpiPen price hike and Mylan Pharmaceuticals profits that I was featured on CBS News.
Some people may remember that the Auvi-Q pen was recalled in 2015, but was updated and re-released in 2017 at no out-of-pocket cost for most users. In case you've never used Auvi-Q, here's a break down of the some of the ways it's different from the more popular EpiPen.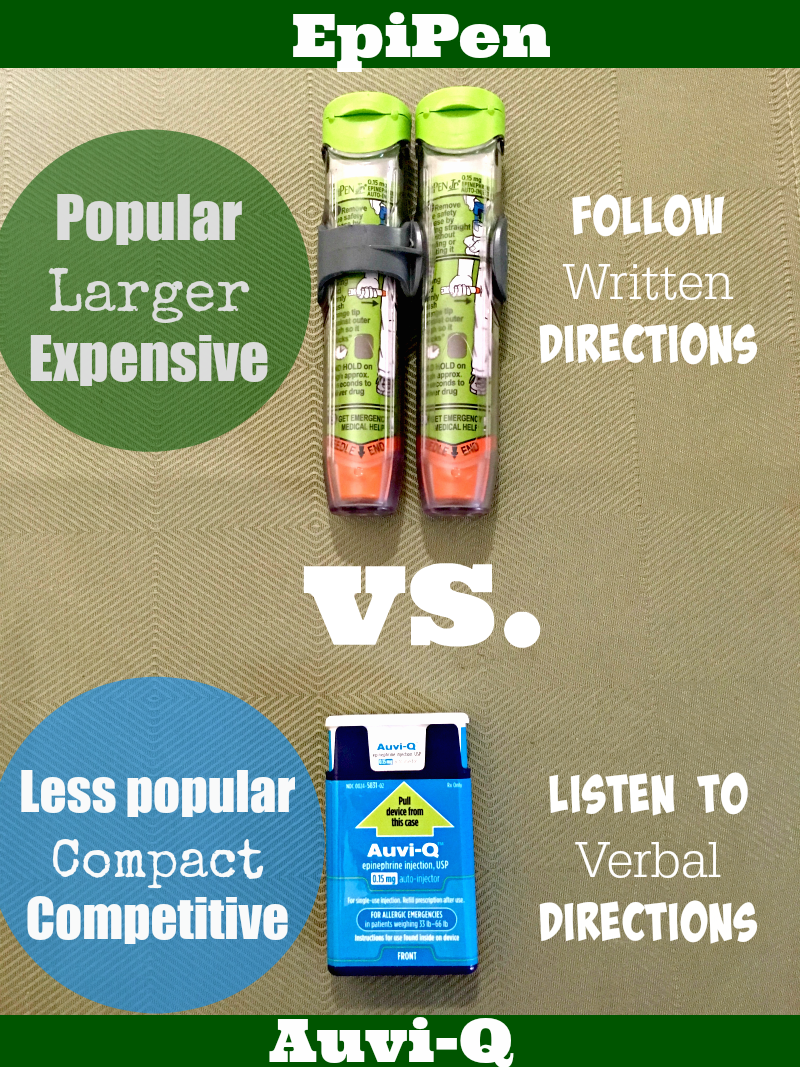 Auvi-Q pens are available through kaléo Pharmaceuticals. As of May 10, 2018, there is NO shortage of Auvi-Q. Here is a statement from Spencer Williamson, President/CEO of kaléo.
"We understand how critically important it is for those affected by life-threatening allergies to be able to access an epinephrine auto-injector. Kaléo is able to fill, and is filling, all the AUVI-Q® (epinephrine injection, USP) order requests through our Direct Delivery service at www.auvi-q.com. It's important to note that patients must obtain AUVI-Q through the direct delivery service to ensure delivery to their home or healthcare provider's office and the best expiration dating for AUVI-Q. Kaléo ensures patients with commercial insurance, or those without commercial or government insurance who have a household income lower than $100,000, can access AUVI-Q for $0 out-of-pocket."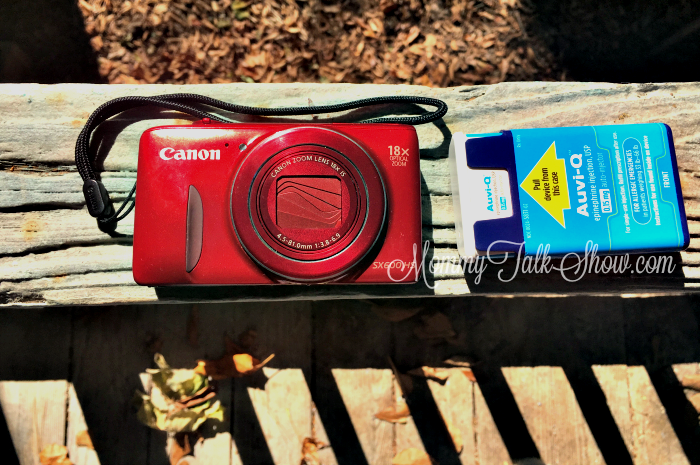 Besides the $0 out-of-pocket costs for the Auvi-Q pen, our family prefers it because it's smaller and easier to carry around. For example, my husband can fit it in his pocket.
Here's how to request that your physician complete the Auvi-Q patient enrollment form. Don't be alarmed by the request to fax it. Our pediatrician handles sending it via fax, then you wait for the Auvi-Q delivery directly to your house.
No waiting in line at the pharmacy. Call 1-877-30-AUVIQ if you have questions.
Once you order Auvi-Q the first time via the form, we've been able to call-in our renewals.