Just as some folks are counting down to when it's appropriate to break out the holiday music, keep in mind some of us are not as cheerful this season.
Think about the last six months of news and natural disasters. Imagine you're in Puerto Rico, Texas or even here in Atlanta where I still see homes damaged from the remnants of the hurricanes and storms. Do you imagine they're ready to break out the Christmas tree and lights – or what it's like to lose those family treasures?
This may be someone's first holiday season without a loved one who passed away.
Imagine you've been out of work for months and know that holiday gifts are not a part of your budget.
A family dispute you had during the year (or heck, after the last presidential election) will probably come to a head when you off across the Thanksgiving table.
Didn't lose the 20 pounds you wanted this year? Welcome to the end of the year blues!
I am not a licensed therapist or counselor.  Below you'll find a few of the coping mechanisms I've experienced and noticed make a difference. My affiliate links are below too.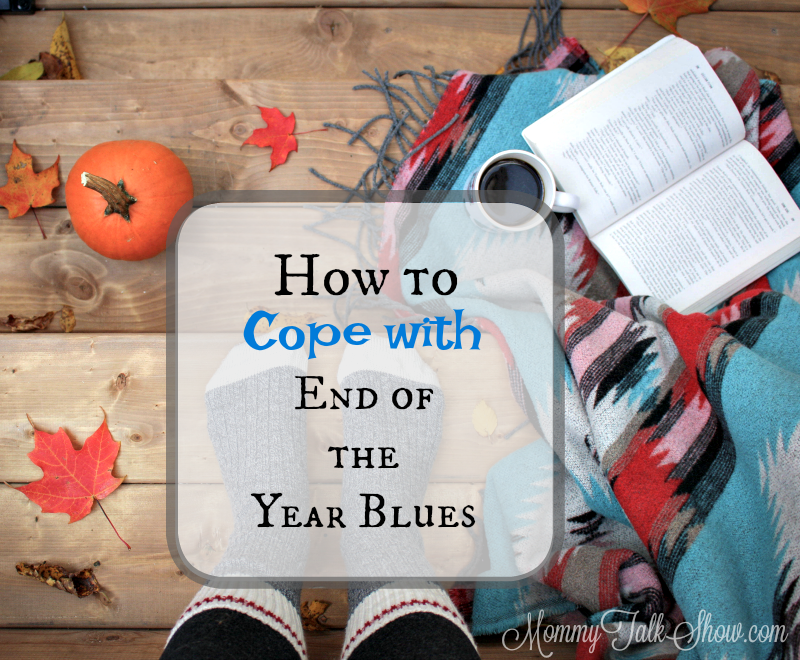 Ways to Cope with End of the Year Blues
Take a break –  Say "no" to additional projects and invitations of you know it's only going to make you feel worse. Don't feel obligated to do anything additional our of tradition.
See a therapist or counselor – Therapy and counseling can help you address your feelings with a professional. Keep in mind, their visits often aren't covered by insurance. Your job's Employee Assistance Program (EAP) can provide you referrals to counselors or therapists and help cover the cost.
Read a self-help book or biography –  I'm almost done reading Shonda Rhimes "Year of Yes."  Although she's not a therapist, her story about moving up the ranks of Hollywood while juggling life as a single mom is inspiring. Shonda decided to stop retreating from personal opportunities and to address her physical fitness during her year of yes.
When I was pregnant with A.J. and grew concerned about postpartum depression, I read Brooke Shield's "Down Came the Rain" about her experience.
If you're working on your finances and retirement, I recommend reading anything by radio host & author Dave Ramsey.
For dietary changes, I've had the best success when I went on the South Beach Diet.
Hire help – When I'm depressed the last thing I want to do is clean my house. Imagine if your book a holiday home cleaning and go into the New Year with a sparkling home?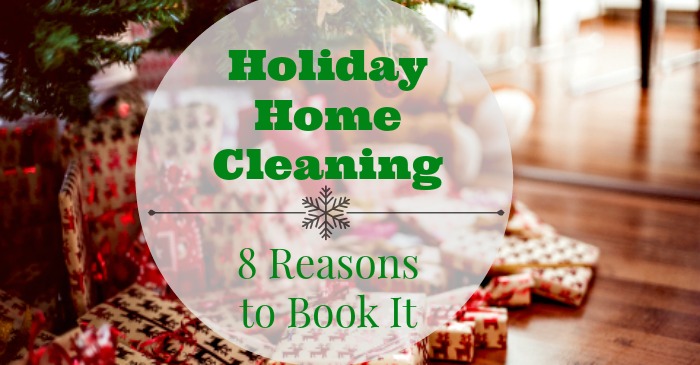 If you're feeling overwhelmed or anxious, hire a holiday helper or assistant. Ask a neighborhood teenager, put out a plea on Facebook or consider using TaskRabbit to hire someone for a gig. Here are some tasks for a holiday helper.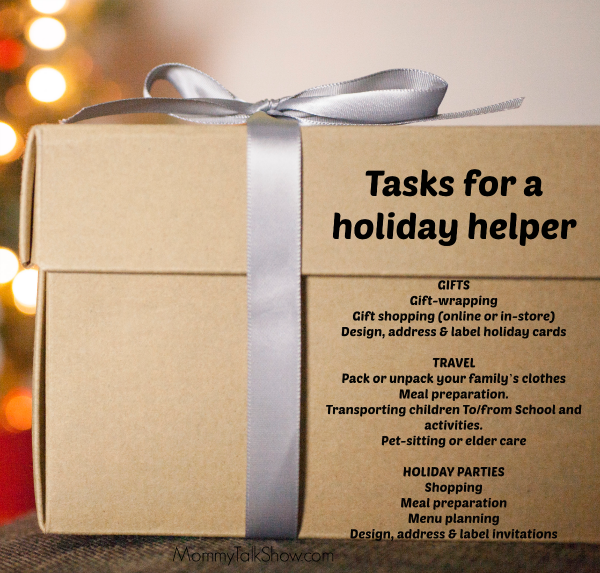 Get moving – The gym is practically empty by the end of the year. This is the perfect time to take a tour or ask for a complimentary one week pass.
It surprised me when I dropped in to a Zumba class last week that moving around gave me an immediate mood lift. The next day my body was sore as hell, though.
Instead of using the excuse of trying to find childcare while I exercise, I brought A.J. to play with another little friend whose mom is in the class.
Take a hike or borrow a bike. Get outside and enjoy the fall weather.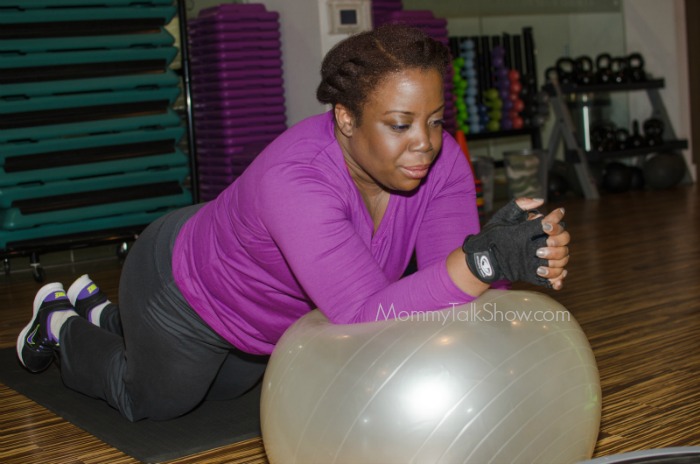 Take a trip – Release yourself from family obligations or the idea that your holidays need to be traditional.
When I see families who choose to spend the holidays on the slopes, on a cruise or at Disney World I think – "what an amazing idea."
We took a Carnival Cruise in December 2015 and although we also saw family over the holidays, I'd be open to cruising for Thanksgiving or Christmas.
Imagine getting treated like a guest, instead of feeling obligated to cook, clean and host relatives.
See A.J.'s Carnival Cruise Memories video if you need a good chuckle.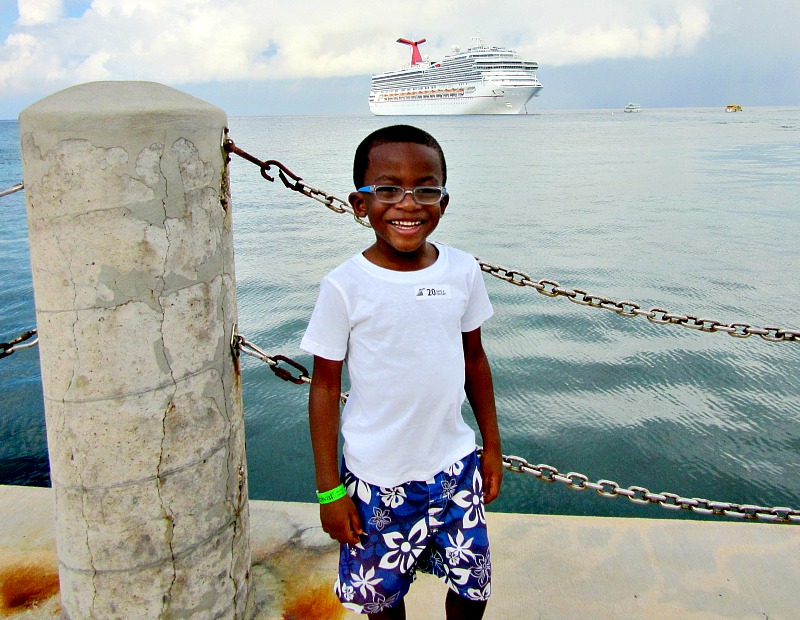 Give back – If your budget doesn't allow a monetary way to donate to charities, donate your time and volunteer. Tweet about and share news from your favorite charities.
You'd be amazed at how taking the attention off of your problems and focusing on others can help.
Talk back to me in the comments: Are the holidays always a happy time of year for you? Can you think of a time you struggled through Christmas or Hanukkah? What helped you get motivated?