One of the first things young girls learn about their menstrual periods is to write down when it begins and stops. This way when our periods become more regular –  we can track them, plan around them and in many cases use the data to get pregnant. Since my teenage years, I've tracked my period on my personal planner. I'd use the large month-view page of my calendar, write a dot in the corner next to the date and a dot on all five days my period lasted until the end. When I have my period I dress differently by wearing darker clothes. I throw my mini "period purse" into my everyday bag. I make sure it's filled with tampons and pads. Now that I'm over 40, my period is quite different. I guess it's a way of welcoming me into perimenopause (Oh joy!). For the purpose of tracking the spotting I've experienced between periods and uncomfortable menstrual symptoms, I downloaded three period tracker apps. Yes, it felt weird to do – kind of like I'm "automating" a bodily function. I'll share my observations about using them and how I selected a favorite.
My Amazon affiliate links are below.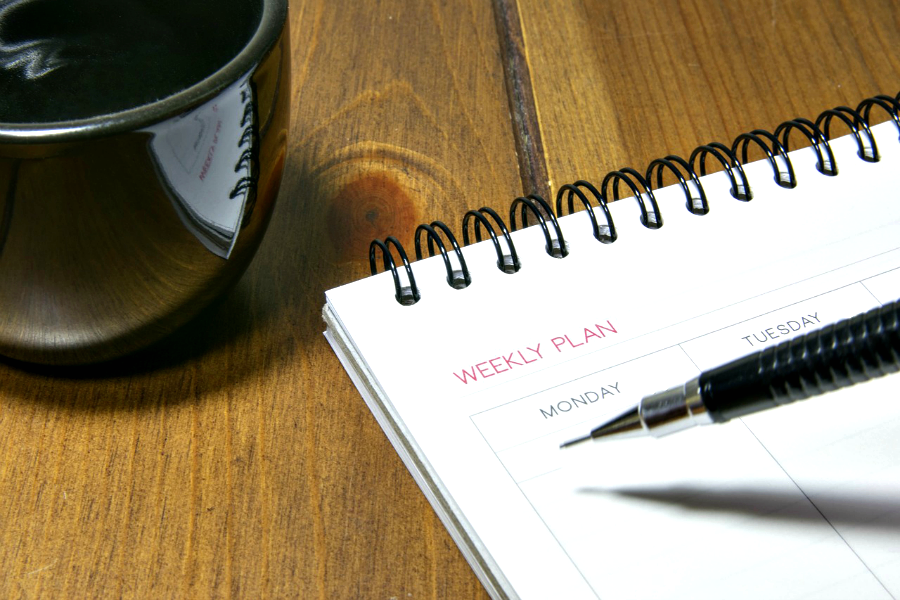 I Downloaded Three Period Tracker Apps
The three period tracker apps for iPhone I chose: P Tracker Light, Pink Pad and Clue. I chose them the way most women choose things – I asked my Facebook friends, looked through the app store and Googled for a while. These three apps seemed to be the most popular.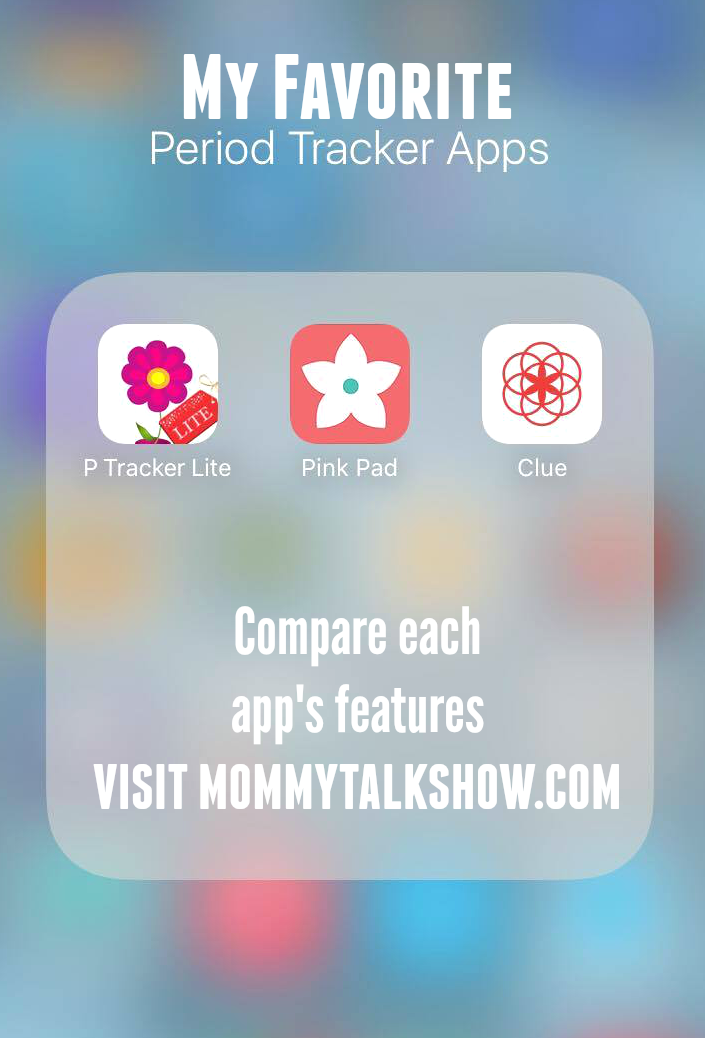 What I liked: You can invite your partner to sync up the app with you and view the data.
What I didn't like: The design, color and layout of the P Tracker Light app seems juvenile to me. Although you can take notes and view the month at a glance, I didn't like the layout.
The font is bold. If you miss you period, the P Tracker Light app shows you in huge font that you're for example 12 days late.
Additional info: The deluxe P Tracker Light app is $1.99. Select pregnancy or trying to conceive mode for additional features.
Reviews: Four and a half stars in the Apple Store; "Accurate and Simple";  "I absolutely rely on this app to track my cycle."
What I liked: Predicted period start dates and most fertile dates are visible as soon as you open the Pink Pad app. Unlike the other apps, Pink Pad allows you to specifically note if you're "spotting" versus having full flow. Since I had spotting between periods, this was important to me.
What I didn't like: There are almost too many options to describe what you're experiencing each day of the month with almost 30 emojis. There are so many emojis some of them on the far right are cut off the screen.
Additional info: You can set reminder for your projected period date, fertility dates and custom reminders (ex. pack tampons). Join an online community through the app with women who are in a similar phase of life or suffering similar symptoms.
Reviews: Four and a half stars in the Apple Store; Several reviewers note that a previous version (as of November 2017) was better and less glitchy;  "I've been using the Pink Pad for 7 years and it helped me track when I was trying for our first baby 3 years ago..and now we are trying for our second."
What I liked: No flowers, no daisies, no euphemisms for flowers or flow. Plain and simple enter your symptoms, sex and birth control. Clue does the rest. I liked the daily reminders to take my pill that popped up.
What I didn't like: Couldn't think of a darn thing!
Additional info: Track sex, painful symptoms and get predictions for your next three cycles. You can also invite a partner or friend to view your cycle.
Reviews: Five star reviews; "I love, love, love this app!"; "Let me tell you how much I LOVE Clue. It is personalized to you & it's very easy to use."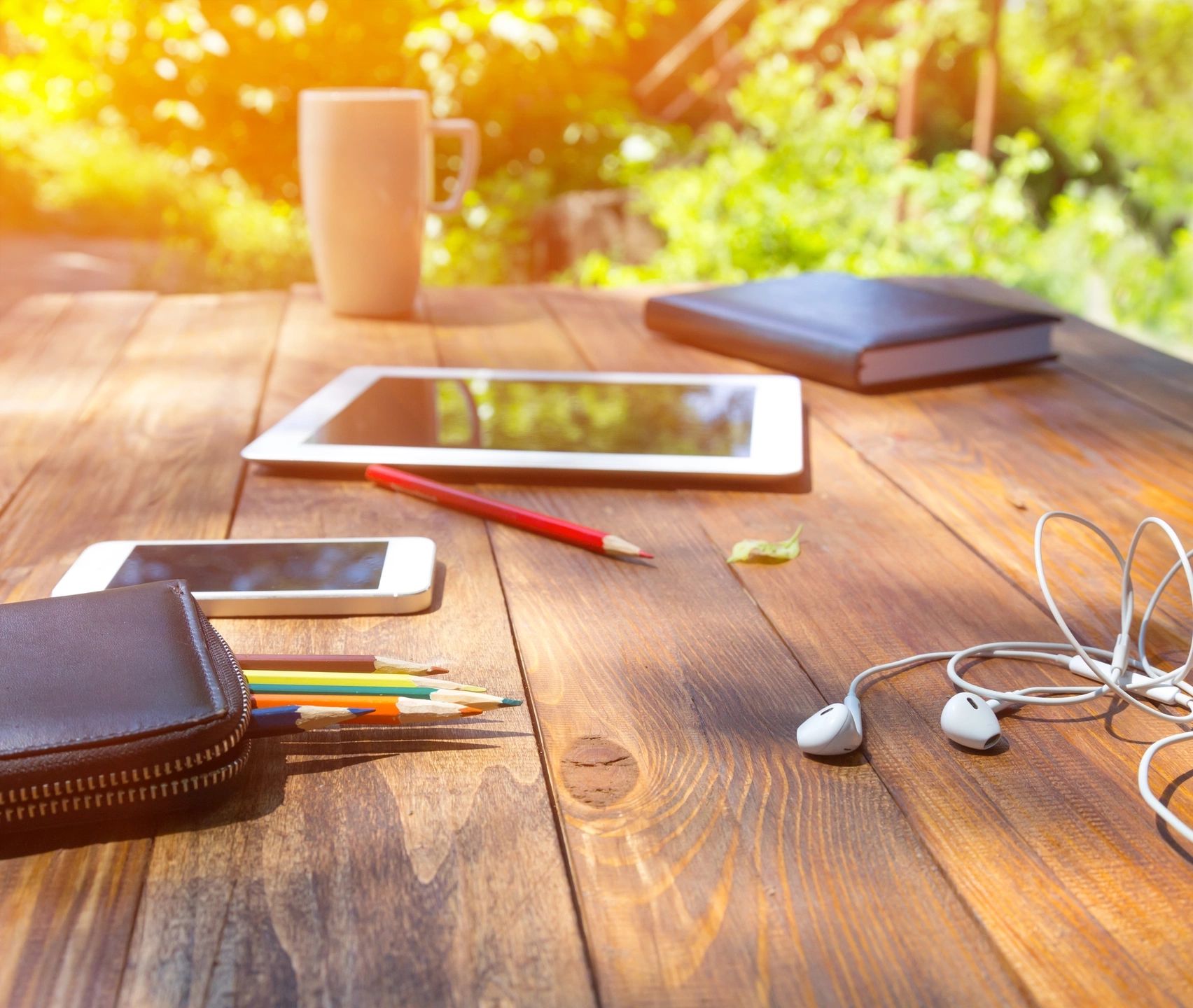 My Favorite Period Tracker App is …CLUE
I loved Clue's convenient reminder to take my birth control pill, the ability to look ahead at three predicted cycles and clear design. Millions of women agree with me and use the Clue period tracker app.
Rated the top free period and ovulation tracker app by the journal Obstetrics & Gynecology, a publication of the American College of Obstetricians and Gynecologists (ACOG).
I still think it will take another month or two for the app to really sync up with my period. But since I'm on the pill I typically know which day of the week my period will make a visit.
Most of the period tracker apps were geared towards ovulation. What's missing from the market is attention to women over 40 who are closer to the ends of our periods than the beginning.
My one regret is not sticking with using menstrual cups. I bought a Diva Cup years ago and it's never been something I could do successfully. I like the idea of spending less money over time and creating less waste.
Period panties and other non-sanitary napkin options are popping up everywhere online.  (I suspect that after Facebook sees you read a Mommy Talk Show blog post about period trackers, you may see more ads about these items.)
Comment below: How do you track your period? Have you tried alternatives to sanitary napkins and tampons? What was your experience?
[Tweet "See why @MommyTalkShow chose @Clue as her favorite period tracking app."]
In case you missed it I previously shared: 4 Signs I Had Uterine Fibroids and Why I Chose Surgery to Remove Them