The air is getting crisper, the leaves are falling and it's starting to feel a lot like Fall. It's by far my favorite season. I just wish I was home on Long Island, New York to see the gorgeous trees turn color. Here in Atlanta, pine trees seem to take over the landscape instead of trees with leaves. To celebrate I'm giving away a $25 Family Dollar Gift Card to help your family celebrate Fall Family Fun. Keep reading for some ideas!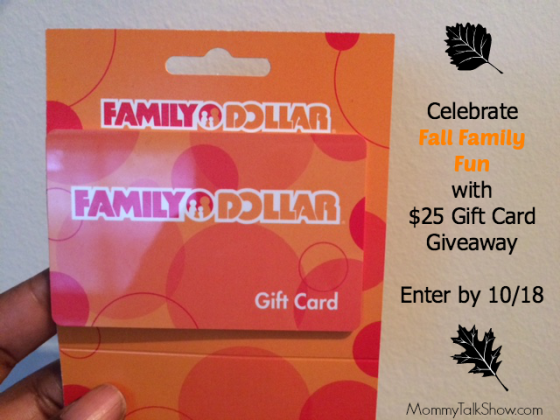 Fall Family Fun
Fall Festivals & State Fairs
This is a great time of year to get out and socialize at Fall Festivals and State Fairs. I remember my first time visiting the Mississippi State Fair and it was wonderful to see all the food and fun. There are some foods that are just available during fair and festival season, so enjoy! I never heard of chicken on a stick until I attended the state fair.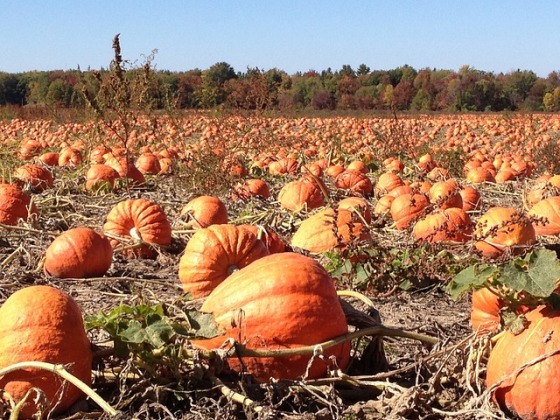 Apple Orchards and Pumpkin Picking
My husband is on the hunt for apple orchards and pumpkin picking areas around Atlanta. Usually they're about an hour away, south or north of the city. We're fortunate that a church in our neighborhood goes out to a pumpkin patch, buys pumpkins and brings them to their property to sell. It's convenient and a greta fundraiser.
Consignment Sales
It's Fall consignment sale season in Atlanta and you can make it a family experience by decluttering, organizing and labeling items to sell. I'm bummed that I missed some of the sales.  But I created a Fall 2014 Atlanta Kids Consignment Sales list.
Family Dollar Gift Card Giveaway
Before you head out to any of the Fall activities, your family will probably need snacks and even some warmer clothing all available at Family Dollar! To help you, I'm giving away a $25 Family Dollar gift cards that you can enter by October 18, 2014. Keep in mind, all of the entries are mandatory.