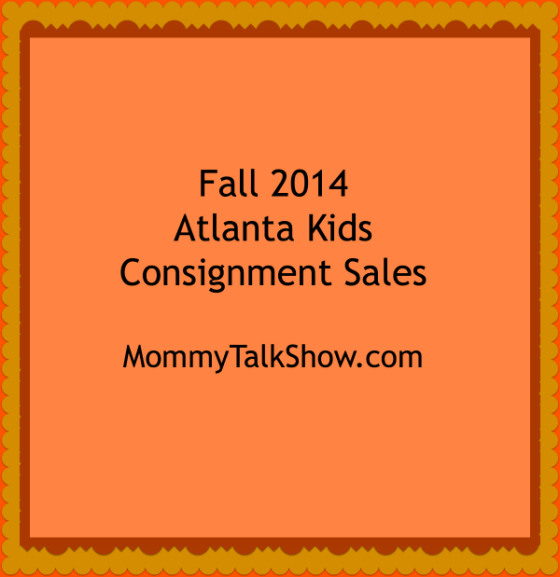 I'm a little late with this list, but I know it's worth it for parents to shop consignment sales each season. Here's a list of Fall 2014 Atlanta Kids Consignment Sales in October you can still attend. Read closely for each date, guidelines etc.
MOPS Children's Consignment Sale
Dates: Friday, October 3rd from 9:30 a.m. – 7 p.m.;  Saturday, October 4th from 9 a.m.  – 1 p.m.
Address: Cumberland Community Church 3110 Sports Avenue in Smyrna, GA 30080

Dates: Wednesday, October 15th from 8 a.m.- 9 p.m.;  Thursday & Friday, October 16-17 from 10 a.m.-8 p.m.;  Saturday, October 18th from 9 a.m.- 8 p.m.; Sunday, October 19th  (1/2 price sale) 9 a.m. – 2 p.m. 
Address:  7380 Spout Springs Road Clearwater Crossing in Flowery Branch, GA 30542
Although WeeCycle is a for-profit sale, the owners donate to a charity.
"We have supported charities helping victims of sexual abuse, Autism, Childhood crones disease, humane society, My Sister Place a homeless shelter for abused women, we have donated $$ in the Prince Boys name to the further training of cadaver dogs, just to name a few. We are always are looking for new charities to support."
See even more events and family fun in the Atlanta-area section of the show.
I'd also love for you to get my bi-monthly e-newsletter: