Just when you've wiped the sweat from your brow after enduring the complicated process of installing a child's car seat, you're probably ready to strap in your little one and go. But –  no so fast. In the last six years, A.J. has gone through several different car seats. We started with one infant seat that was transported from my car to Dad's car, then from a rear-facing infant seat to a booster seat. We received the Britax Frontier ClickTight car seat  (value: $329) to review and our share honest opinion.  We expect this car seat to last us the longest because it has the capability to carry A.J. as he grows up to 90 pounds. Unfortunately, I made some car seat mistakes along the way since he was born in 2010. Hopefully, you can learn from my mistakes. My affiliate links are below where I'll earn a commission if you make a purchase through them.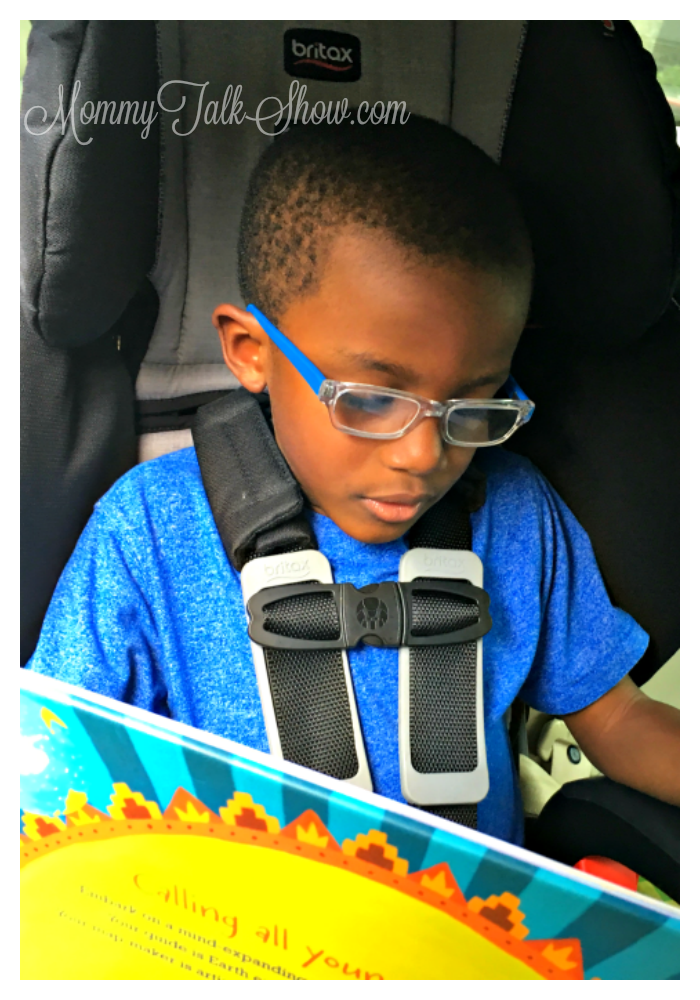 Avoid These Car Seat Mistakes
Mistake: Moving from a five-point harness to booster seat too soon.
Fix: Stay in a five-point harness as long as possible.
According to the American Academy of Pediatrics, children should stay in the five-point harness as long as possible, like the Britax Frontier ClickTight Harness to Booster that grows with your child.  It has an impact absorbing base, an easy to use ClickTight installation system with side impact protection. We were rear-ended in an accident (not with the Britax), so I know how important impact protection is.
Let me prepare you: this car seat is HEAVY. When my husband carried it to the car, he was amazed too. But heft of the seat gives you an idea of the safety and stability it provides.
Take a look at the Fit Chart for the Frontier ClickTight and I'll explain why we are NOT moving to a booster seat – YET.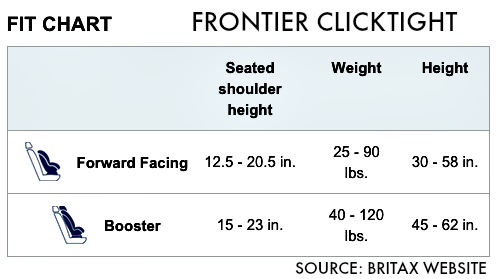 A.J. is right in the middle of the recommended chart where I COULD move him to a booster seat since he meets the weight requirement (40 pounds), BUT he's an inch short of the height since he is not yet 45 inches tall.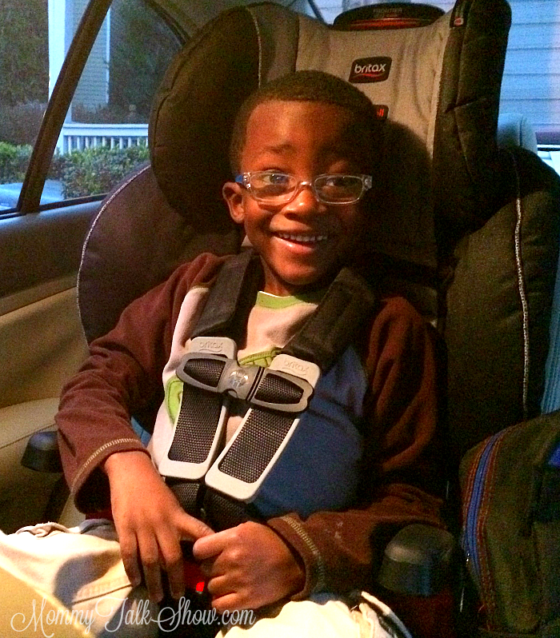 Mistake

: Chest clip too low
Fix

: Check and adjust the chest clip before each ride

On a previous car seat, we used A.J.'s chest clip sat too low on a day when I snapped a selfie of us before we drove off.

A fellow mom blogger reminded me of it when she saw my post on Facebook, which I really appreciate. She was nice enough to send me a private direct message (DM) instead of posting what some would see as criticism on my page.

With his Britax Frontier ClickTight, I also check the chest clip location each time A.J. gets in the back seat.
Mistake

:  Wearing coats in the car seat
Fix

: Warm the car, remove his coat and cover him with the coat




To ensure children are properly strapped in, Britax reminds parents to do the Snug Test. If you can punch the strap, it's NOT SNUG and should be adjusted. You can't get this snug fit wearing bulky coats and sweaters.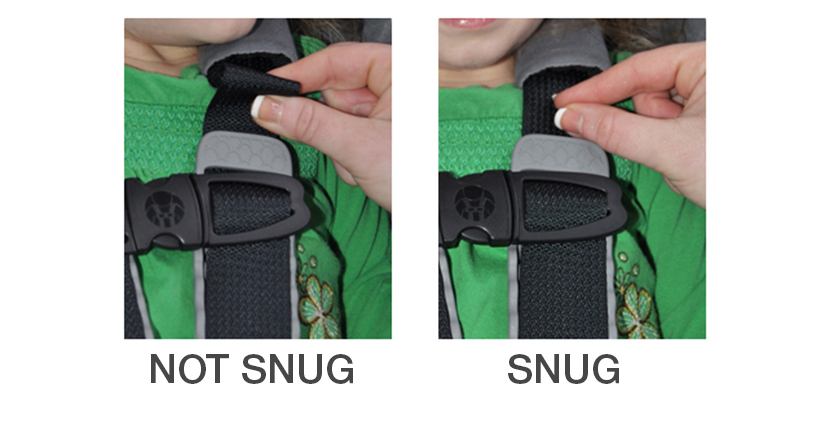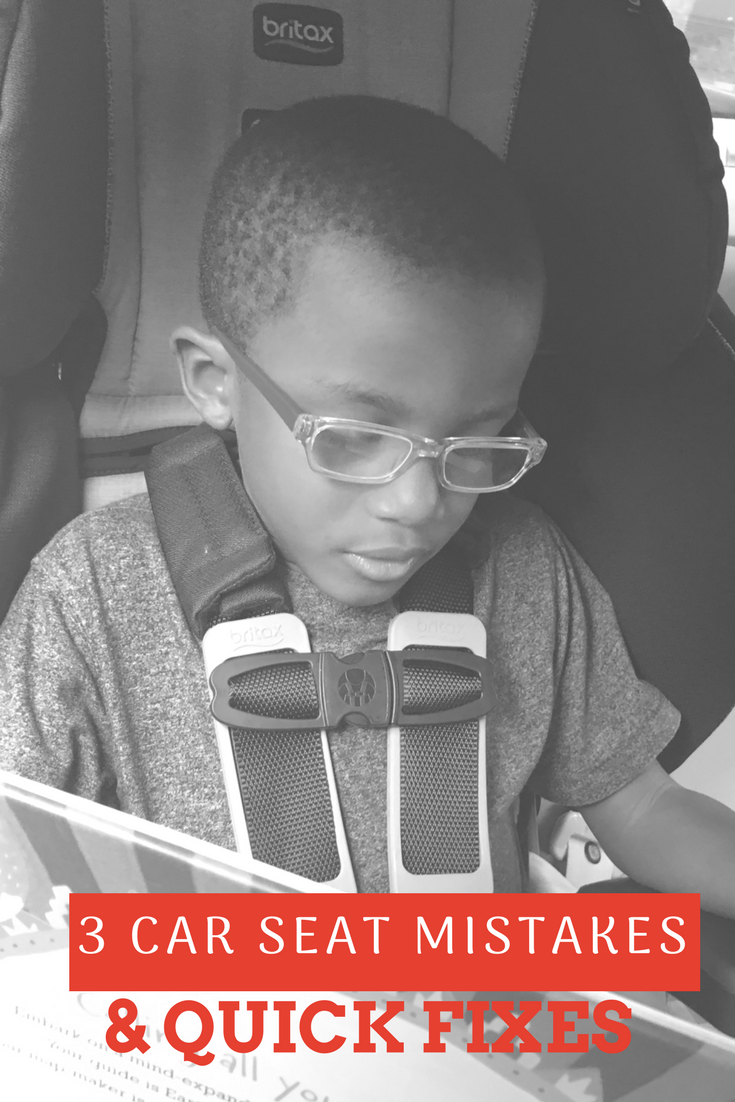 Give me your feedback on the Mommy Talk Show Facebook page.

Comment below: What are the car seat mistakes you've made or noticed from other parents?
Connect with  Britax brand on Facebook you can tweet protects and signed up for the Britax newsletter for more information about updates two car seats and safety guidelines.
You can purchase Britax car seats at Walmart, Target, Babies R Us, Amazon, and many major retailers. In the US, visit the Britax website.