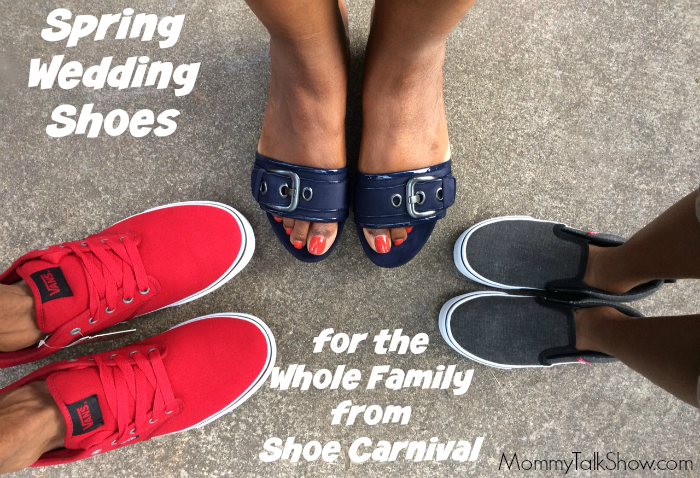 Spring is flying by and we're about to attend our first wedding of the season. In about two weeks, we will go back to Mississippi to watch my good friend Faith "jump the broom" with her future husband. She was one of the seven people who attended our wedding in Savannah! For her wedding, I think I have the perfect dress that's loose enough to cover my problem areas. Now all I need are comfortable shoes. Except I've been a little wobbly lately when I wear stilettos or pumps. So I stopped by Shoe Carnival in Snellville, Ga. to check out the selection of affordable Spring wedding shoes. This post is possible thanks to a partnership with Shoe Carnival.
First up, I found adorable navy wedges by Bandolino I figure they're comfortable enough to wear throughout the wedding ceremony at the church and to hit the dance floor at the reception.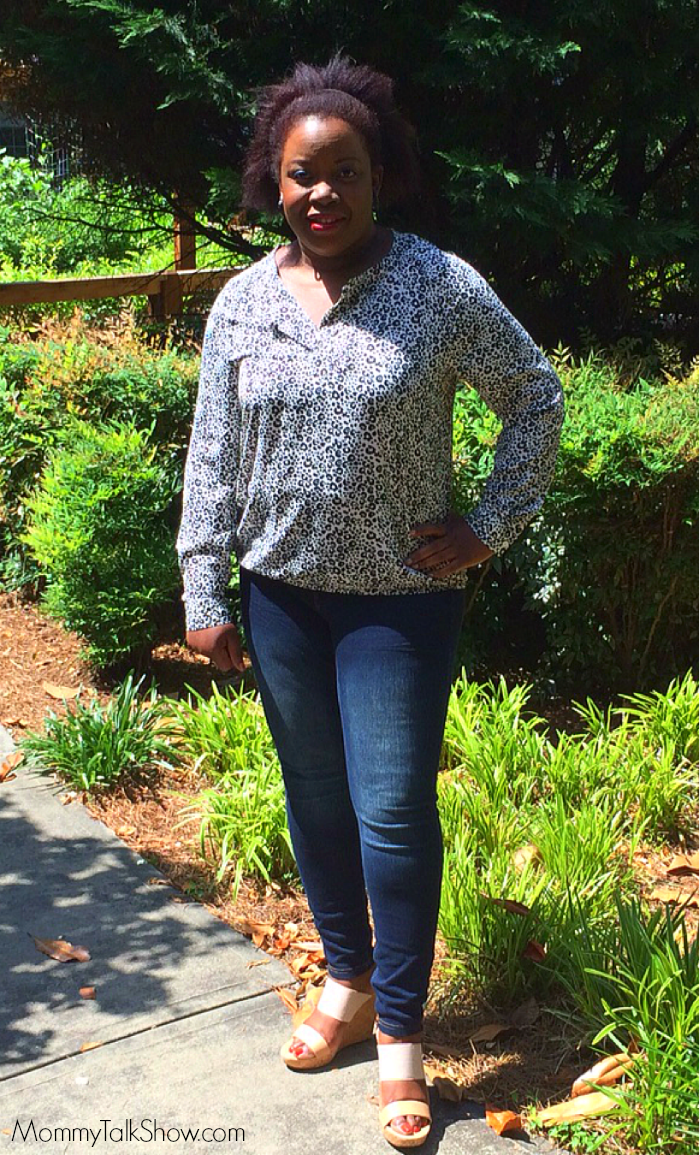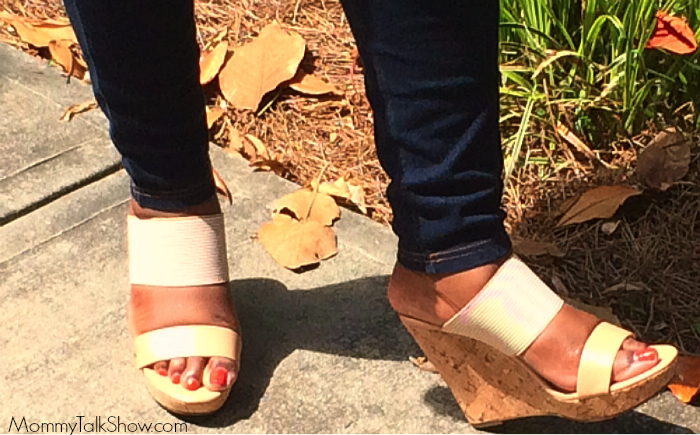 My second option is these tan and white band Jessica Simpson wedges. I had no idea her amazing brand was sold at Shoe Carnival. I can see these wedges going perfectly with skinny jeans and a blouse if we manage to squeeze in a date night while we are out of town.
Wedges will be my go-to dress-up shoe this summer because they give me the height I need to look slim, and a wide base to feel stable. The selection at Shoe Carnival had everything I was looking for this season. Moms, don't you like one-stop shopping?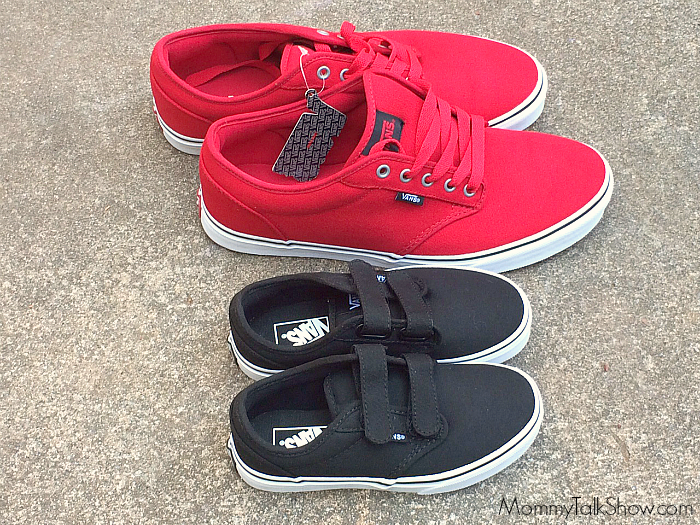 In the men's section of Shoe Carnival, I found these red Vans for my husband. He's known for rocking a pair of sneakers or sandals with a suit to a formal event – like our wedding where he wore sandals. We are still debating whether our 5-year-old has the attention span to sit through a wedding ceremony. Just like his namesake, A.J. will rock Vans from the kid's department of Shoe Carnival with slacks.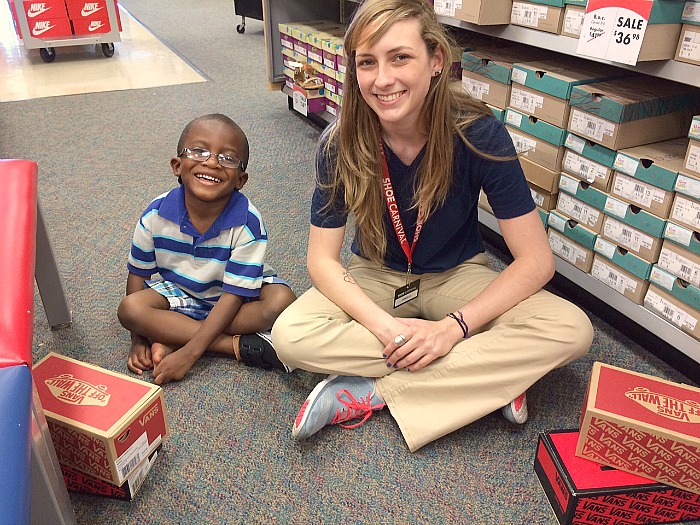 Do you have an upcoming Spring event like a family reunion or cool vacation planned? Check out the Friends and Family event at Shoe Carnival May 22-25, 2015. The Presidential Market Center location in Snellville has a huge selection and fun in-store games like this