It's been my year-long goal to take better care of my skin. I've failed miserably. The skin on my forehead has been extremely dry lately. Before our family's Carnival Cruise, I wanted to put my best face forward in a way that only a professional facial can. I also knew I'd be spending more time in the sun and maybe with windy conditions on board the ship. It seemed like the ideal time for a facial. I received a complimentary facial at Bliss Spa Downtown Atlanta to share my honest opinion with my audience.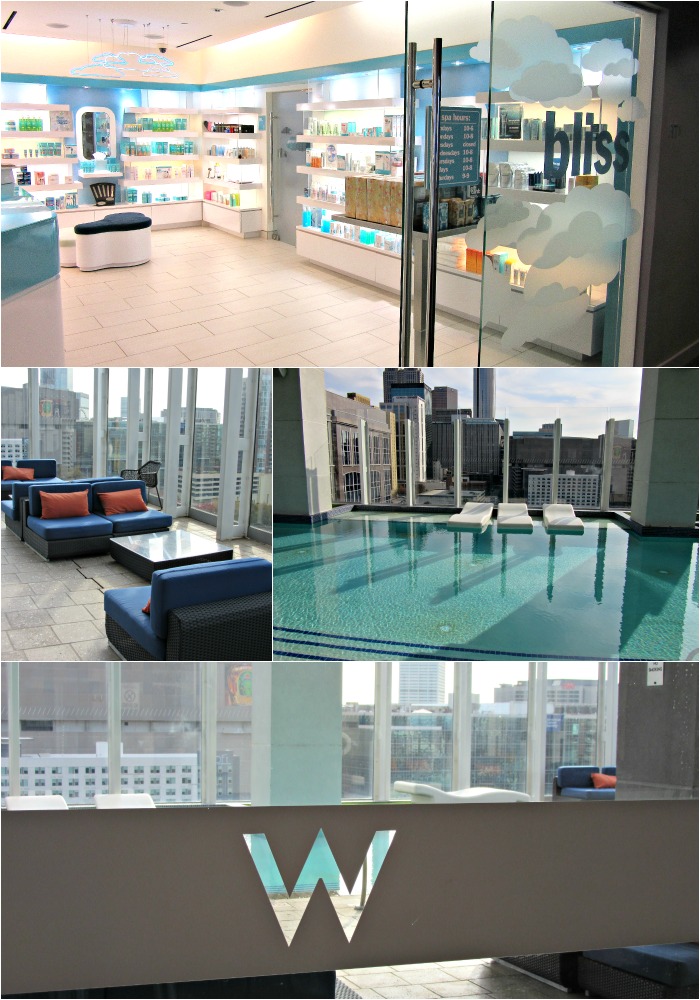 Bliss Spa Downtown Atlanta
When you arrive at the W Hotel Downtown, let the valet know that you're here for a spa treatment at Bliss Spa. You'll get a receipt to pick up your car later from the complimentary valet service. The hotel's front desk staff will give you a card to use in the elevator to go up to the spa on the 16th floor. You'll see the Bliss Spa on the right as soon as you exit the elevator. It's on the same floor as the outdoor pool, a gym and full bar. How convenient! Spa guests have access to the gym and outdoor pool (open during warm months). When you check-in at Bliss Spa Downtown Atlanta you'll be directed to the waiting area, a relaxing oasis with champagne and treats like brownies, crackers, and fresh fruit. Get comfortable in a robe and slippers the spa provides. Put your belongings in a secure locker with a passcode you choose while you enjoy the spa.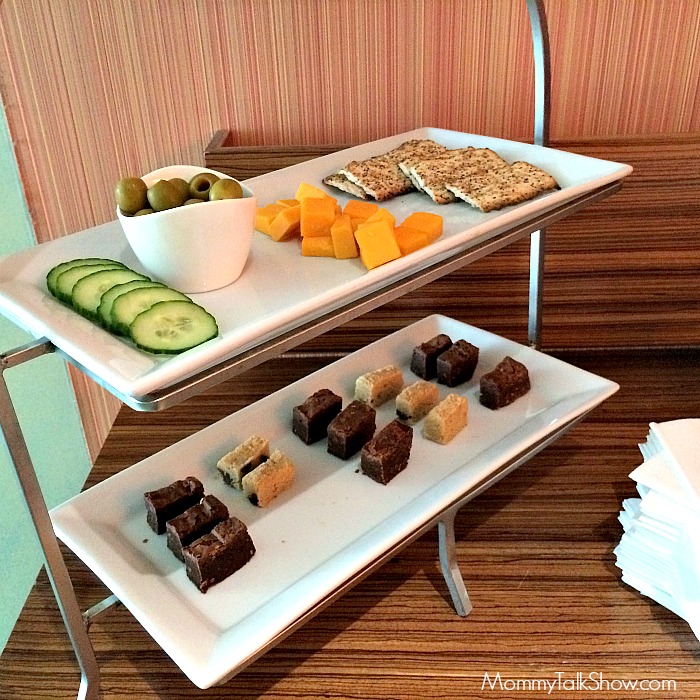 My esthetician recommended the Youth As We Know It Facial (value: $195) based on my dryness complaints and my over 40 skin care concerns. Here's the process: "First the skin is cleansed with energizing ginseng and vitamin B3. Next an exfoliating enzyme peel is applied to the face and décolleté. This unique enzyme peel is derived from a Japanese mushroom that safely and effectively exfoliates the without burning, flaking or peeling. Our Collagen mask provides anti-oxidant action, supports collagen maintenance and helps brighten and clarify skin."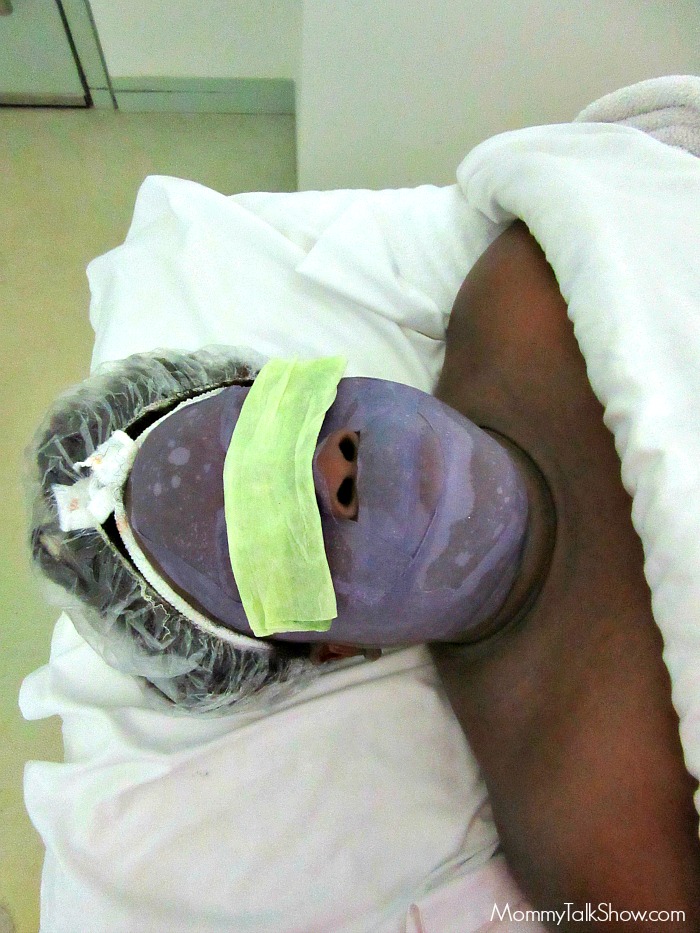 The esthetician walked me through every step of the facial as relaxing music played.  After the one hour facial my skin was renewed and I was relaxed. I was directed back to the waiting area and locker room to relax more if I wanted or get dressed and go on with my day. Since I had a few hours to myself, I wanted to sit back, read some magazines and chill. Just as I enjoyed my third glass of champagne in the waiting area, one of the Bliss staffers asked if I'd taken time to enjoy the steam shower.
Me: "No, I don't have my soap, lotion or supplies."
Bliss staffer: "We have everything you need in the locker room."
That's all it took to convince me. Minutes later I cranked up the steam shower and found myself peeking through a cloud. I relaxed, breathed it in and felt it add even more moisture to the skin care products from my facial. The ladies locker room is full stocked with everything you need before and after a shower including: body lotion, hair spray, a dryer, skin toner, shaving cream and deodorant.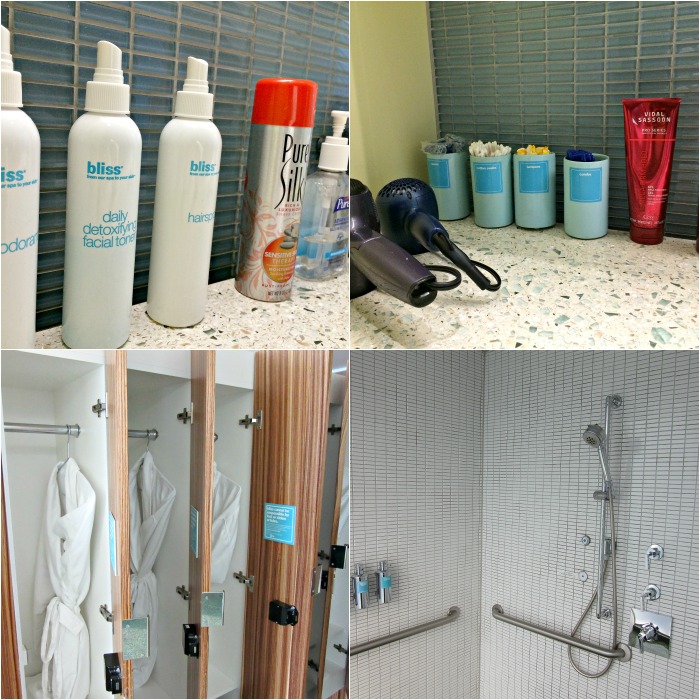 Before I checked out from Bliss Spa, my esthetician also recommended products to keep my skin looking its best all year long:
– Bliss Labs Active 99.0 anti aging series refining powder cleanser value ($60)
– Laboratoire Alchemy Advanced Night Cream ($165)
– Bliss Triple Oxygen instant energy eye mask ($54)
– Elemis Rehydrating Ginseng Toner ($36)
– Bliss Micro Magic Spa Powered Microdermabrasion Treatment ($48)

I took my time leaving the W Downtown Atlanta after my facial and steam shower, by taking in the city's skyline from the 16th floor, visiting the bar for a drink and an appetizer. It was the fastest, yet most relaxing three hours I've had for the year.
Should you visit the Bliss Spa Downtown Atlanta?
I can see myself returning for a full body massage or combination of services next time, especially in the summer months when the pool is open. Now that I know about the steam room and shower, I'll bring a change of clothes too and make a reservation at the W Hotel or someplace nearby for lunch.
Connect with Bliss Spa Downtown Atlanta
Address: 45 Ivan Allen Jr Blvd, at W Atlanta
Phone: (404) 582-5776
Website: Bliss Atlanta Downtown and Bliss Spa Facebook page for giveaways, beauty news and more!