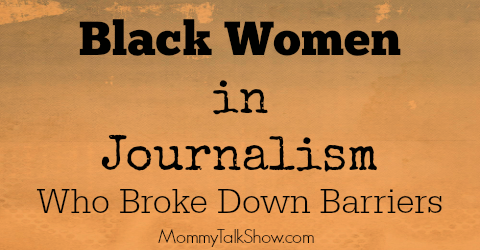 This week's #FiguringOut40 Series is a bit different because I wanted to celebrate Women's History Month on a personal level. As I look back on my TV news career, there were Black women in journalism who broke down barriers before I even knew I wanted to be on the air. Now was an influencer and content creator, I feel even more grateful for what they did. I'm now able to work independently as a work at home mom and author of Use What You Know: A Business Idea Guide for Moms, while creating a new path for myself as a TV Mom.
Here's a list of some of the most influential Black women in journalism. I'm grateful to say I had the pleasure of meeting two of them.
Black Women in Journalism
Melba Tolliver
Melba Tolliver is the first African American to anchor a network newscast. "In April 1967, when on-air personnel at the 3 broadcast networks went on strike, ABC News executives tapped Tolliver to substitute for Marlene Sanders, anchor of  "News With The Woman's Touch." She made national headlines for her own decision to no longer chemically straighten her hair and was removed from the anchor desk.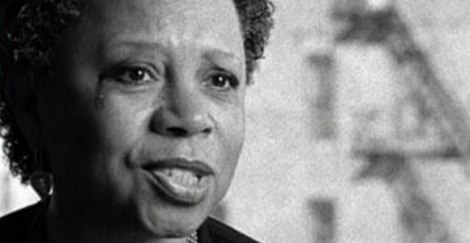 I grew up watching Melba Tolliver on the local news on Long Island. Seeing a woman with my complexion anchor the news was one of the reasons why I pursued the career.  I met and interviewed her before my senior year at Hofstra University and right before I landed a summer internship at News 12 Long Island. Shortly after I started though, Melba was offered an early retirement and left the station.
Melba calls herself the "Accidental Anchorwoman" and is working on a memoir with the same title. She has numerous journalism awards and is active in the Susan G. Komer Race for the Cure. "Tolliver's academic work includes writer-in residence at Pratt Institute, Brooklyn; adjunct instructor in journalism at the College of Old Westbury, Long Island, NY; and Howard R. Marsh Visiting Professor of Journalism at the University of Michigan, Ann Arbor, Michigan. ​​"
To learn more about Melba Tolliver, visit Heads Up Heritage and MelbaTolliver.biz.
Ida B. Wells-Barnett
It frustrates me that I never heard of Ida B. Wells-Barnett until I went to graduate school. When you learn more about what she did for women, her race and journalism in the 1800's you'll be blown away.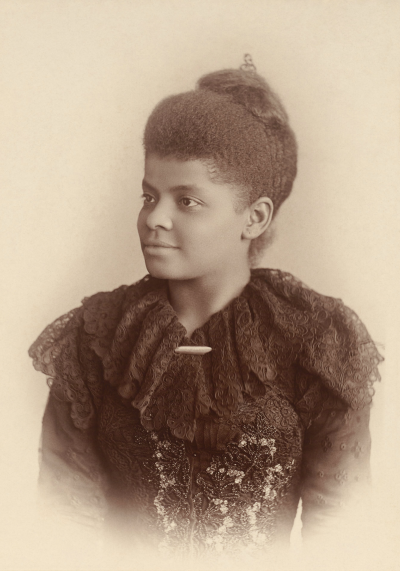 Wells-Barnett was born a slave in Northern Mississippi in 1862. She went on to become a school teacher and investigative journalist who covered lynchings for the Free Speech and Headlight, a publication ran by a Black church. Wells-Barnett sued and won a segregation case against the Chesapeake and Ohio Railroad Company when she refused to give her first class seat to a White person. Her activism took her all around the country and to Europe for speaking engagements. Wells-Barnett collaborated with W.E.B. Dubois and Frederick Douglas.  I thought of her when I visited the Mississippi Delta to visit a friend's family in 2005. I wondered if she'd been down the same roads.
Charlayne Hunter-Gault
Just like Wells-Barnett, I wasn't exposed to Charlayne Hunter-Gault's story until I took a Women in Journalism course in graduate school. I found out that she was one of the student's who desegregated the University of Georgia in 1961. After graduation, she married a White classmate and suffered discrimination because of their interracial marriage that some considered illegal and immoral. She went on to anchor newscasts in Washington, D.C., covered news for the New York Times, NPR and CNN as the Johannesburg, South Africa Bureau Chief and Correspondent. Hunter-Gault remarried and lives n South Africa.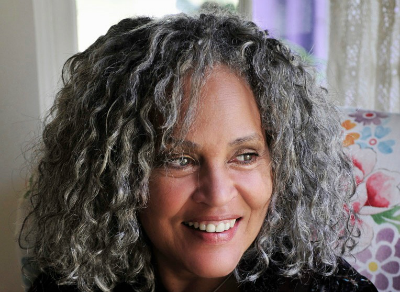 To learn more about Charlayne Hunter-Gault follow her tweets @CharlayneHG and explore her autobiography, "In My Place."
Lillian Dunlap
This woman is my favorite professor. Lillian Dunlap, Ph. D. taught me on-air performance, supervised my graduate work on the use of minorities as expert sources in local news, and gave me numerous life skills while I was her student at the University of Missouri-Columbia. I wrote about her work in multicultural marketing for the Women Rise Above It campaign in 2014.
If it wasn't for Lillian, I wouldn't have been prepared for some of the discrimination and unfairness I've experienced in my career. Last year, I had the pleasure of Lillian staying in our home and meeting A.J. They had a ball together.
Comment below: Is there a woman in your field who broke down barriers of discrimination and fought for fairness?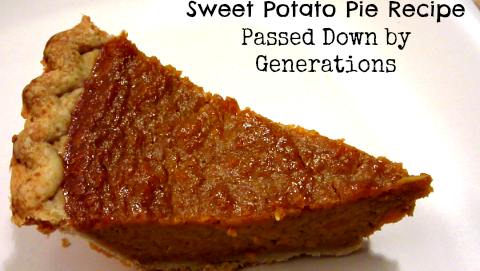 I'm also taking part in the #MyUntold campaign with Wells Fargo where I've shared my tears and triumph from the dinner event, as well as a recipe that's been passed down by generations.
Catch up on the rest of the #FiguringOut40 series I started sharing in 2013 that includes the Over 40 Friendship Prayer and How to Be 40 and Fearless.  I'm also in the running for the 2015 Over 40 & Fabulous Contest for Best Self Atlanta Magazine. You can vote for me daily through April 5th.