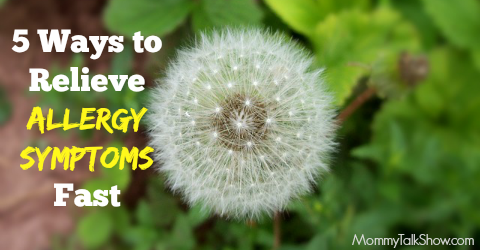 Atlanta's pollen count went sky high this week and caused my first allergy sinus headache. I don't get headaches often. When I do, they're usually from dehydration so I grab a bottle of water and start drinking. My husband also mentioned the pollen was driving him crazy by drying out his mouth and making him feel irritable. Our three year old didn't seem bothered. Of course, his jeans and jacket were covered in pollen after a morning at preschool and playing outside. If you're like me and suffering from sinus headaches from pollen, allergies or a cold  – keep reading for five ways to relieve allergy sinus headache pain fast. As a Family Dollar ambassador, I received its Family Wellness brand over the counter medicine to review and share my honest opinion. My affiliate links are below too.
Earlier this month, Atlanta's pollen count was as high as 7,800 according to the Atlanta Allergy & Asthma Clinic. People got creative with all the yellow/green pollen around by writing on windshields.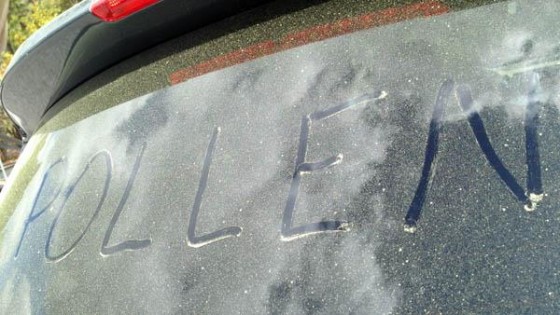 Trusted medical resource Web MD also notes that there are a variety of allergy symptoms and treatments. Skin allergy tests can reveal the nature of your seasonal allergies. Your doctor may recommend allergy shots.
I'm not a medical professional. I'm basing my recommendations on what's worked for me, my family and my friends. Here are five ways to relieve allergy sinus headache pain fast.
Relieve Allergy Sinus Headache
Close the windows to your home so the pollen and allergens don't get inside.
Stay indoors. This is hard. But I have a friend who had to hibernate for the first few days of spring to cope with get symptoms.
Wash your hands, clothes, and cars if they're covered with pollen. Rinsing the allergens can make you feel better.
Take OTC allergy medicine. I had Family Dollar Wellness allergy multi-symptom sinus medication handy. It relieved my headache thanks to the acetaminophen ingredients and helped me take a nice nap. Drowsiness is a common side effect of antihistamines.
Stay hydrated. Drink as much water as you can to help clear the mucus from your sinuses.
Have you tried any of these steps to get sinus headache relief? What worked for you?
I've shared even more insight from shopping at Family Dollar including Host a Product Swap Party.