We spent Thanksgiving week here in Georgia, instead of traveling to see our family on the East Coast. School was out all week, so I enrolled A.J. at Zone of Light Studio School Break Camp. It's an Atlanta art camp, art studio and event space – all in one. Thank you to Zone of Light Studio and the owner, Amy Wilson, for partnering with me on this feature. You'll want to share this on Facebook with your friends who are always on the look out for camp ideas when school is out and for summer break.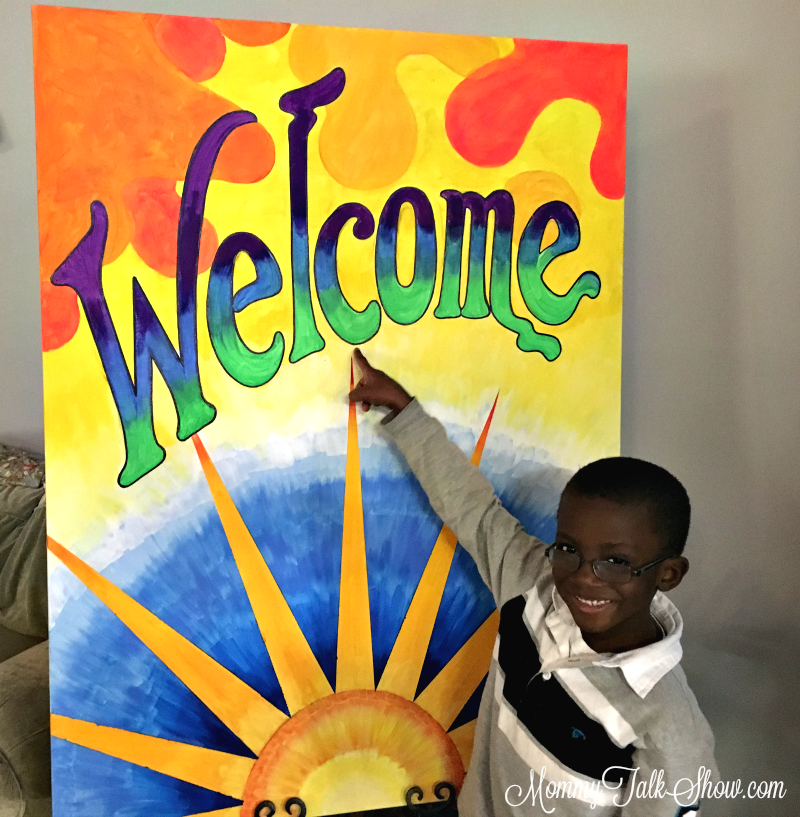 Atlanta Art Camp: Zone of Light Studio
If your idea of Art Camp is that children stand around at easels all day trying to replicate Picasso pieces, you're wrong.  Campers are welcomes into the 9,200 square food warehouse space where a day filled of moving around to various centers and outdoor time are planned out.
Camp hours are 8:30 a.m. to 5 p.m. with early and late options for parents with longer work hours.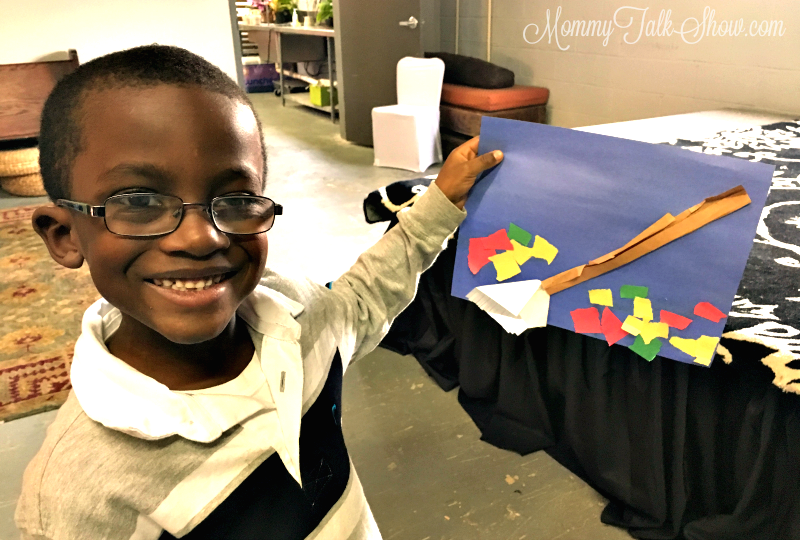 A.J. came home with several pieces of art he was proud of including a scarecrow and rake with leaves.
As a Mom with no artistic talent at all – except writing and speaking – I felt fulfilled that I'd provided him with an artistic outlet.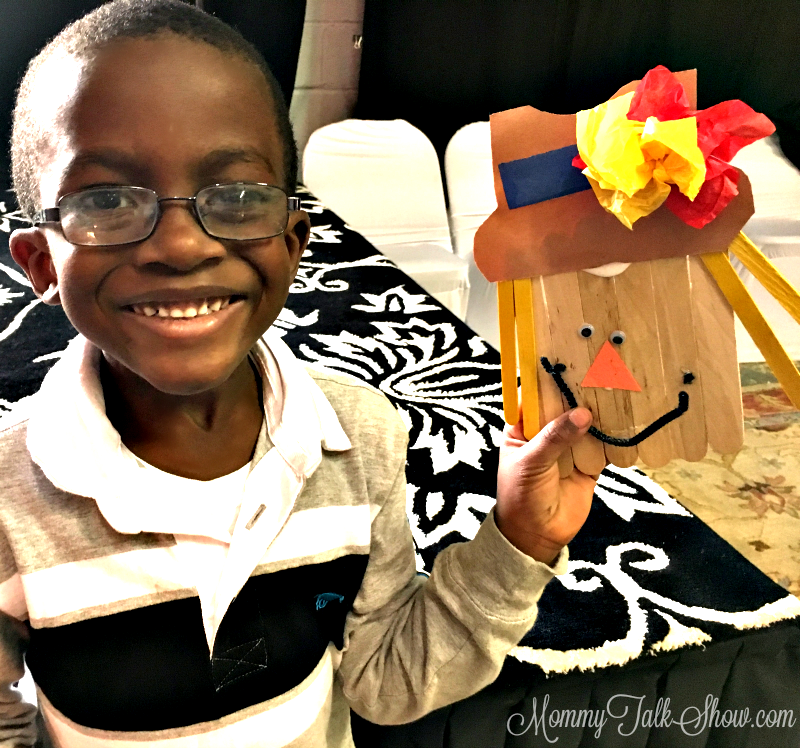 A.J. told me his favorite part of the day was outdoor time. Zone of Light has ample patio space for the campers to stay active outside. During the summer camp, they venture down to the nearby creek for a nature walk. Summer campers get wet during outdoor time, so you should bring a change of clothes. See the things to bring list before you drop-off your child at Zone of Light camps.
Zone of Light School Break Camp Info
Ages: Pre-K to 12
Lunch: Bring nut-free morning snack; nut-free afternoon snack is provided; bring labeled sack lunch and water bottle
Tuition: $75 for a full day; $55 for a full day
2016-2017 School Break Camps: December 19-23; December 26-30; January 2, 3, 4 & 16 Registration is Open
Contact Zone of Light Studio Website | 1201 Zonolite Road Atlanta, GA 30306 | Call  678-948-8059
You may recall I also featured Zone of Light Studio in Cool Places to Host an Atlanta Mommy Meetup because it has lounge areas and event space.