We just celebrated our 8th wedding anniversary and each year I go through a bit of shock. I can't believe how quickly we got to this point. I guess when you get engaged, married, move out of state and get pregnant within three months, it goes fast. Each year, we keep our travel plans local since it's usually around Memorial Day. Traffic is bananas on the long weekend, lines are long and hotel room rates are high. So we took the 2017 Mazda Miata MX-5  convertible on a few local fun trips for our anniversary week provided by Drive Shop.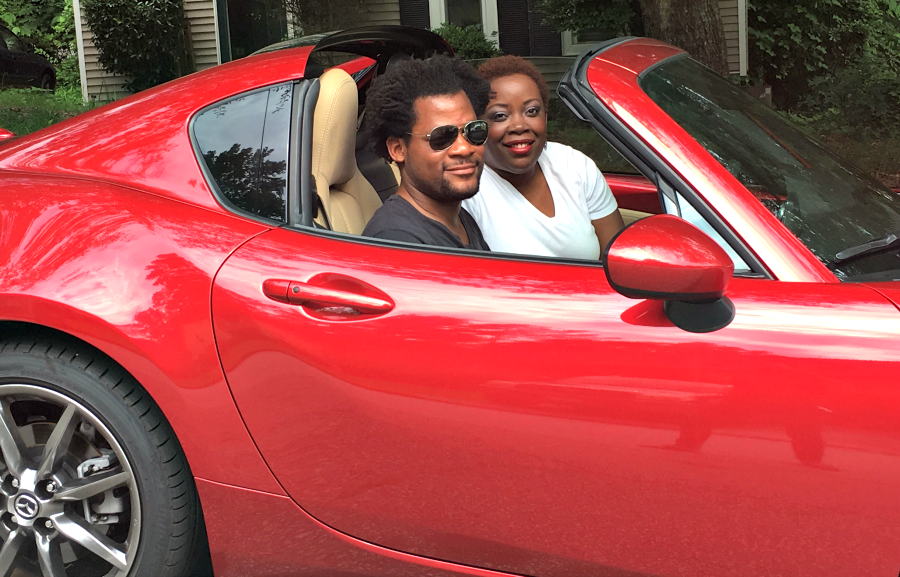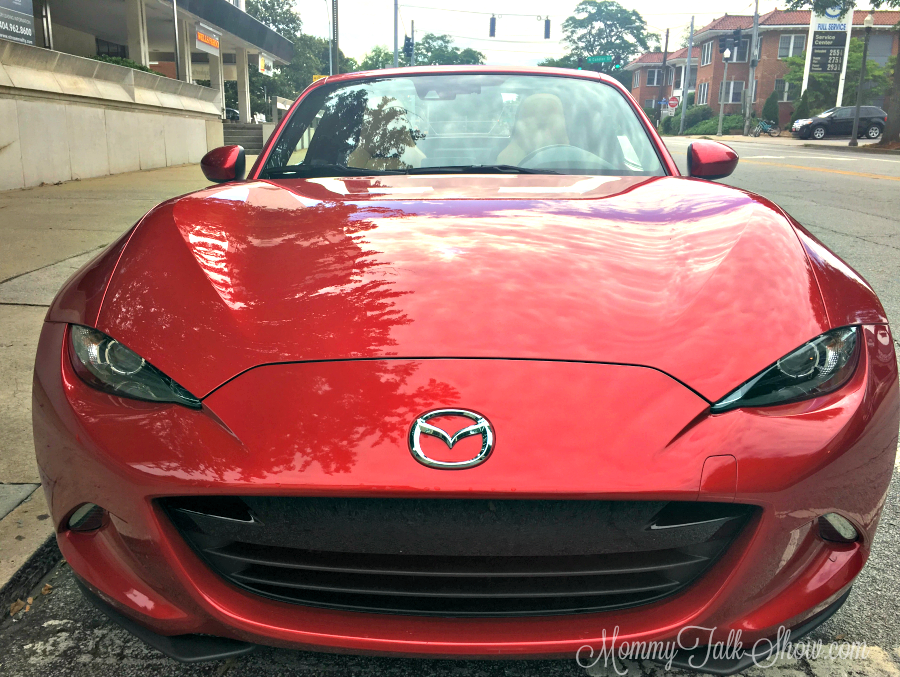 Since there are so many summer storms I wish I could say we enjoyed the convertible with its top down everyday. We didn't. It seemed like the wettest week of the month with daily thunderstorms. My husband drove the 2017 Mazda Miata MX-5 to work everyday and here's his review:
"It handles well, very responsive through turns which is not loss during sport mode. Though a task to get in, the driver cock pit is surprisingly roomy and comfortable, allowing for a more pleasurable driving experience. Only criticism would be connectivity: to many steps that have to be repeated all the time to sync to phone features."
Our on anniversary we went out to dinner and tried a new seafood spot. Atlanta seafood lovers: check out the Steamhouse Lounge in Midtown. We like to eat at some of Atlanta's best rooftop bars and that's how a Google search led me to the Steamhouse Lounge. Unfortunately, the rain kept us from eating on the patios or rooftop areas.
I ordered the stuffed shrimp and a shrimp poboy. My husband ordered an oysters sampler with oysters rockefeller, oysters danielle and garlic parmesan oysters. Everything tasted superb. It was fresh, hot, seasoned perfectly and we were stuffed. The staff was friendly and attentive. We had absolutely no complaints! The meal was so perfect we went back for lunch later in the week.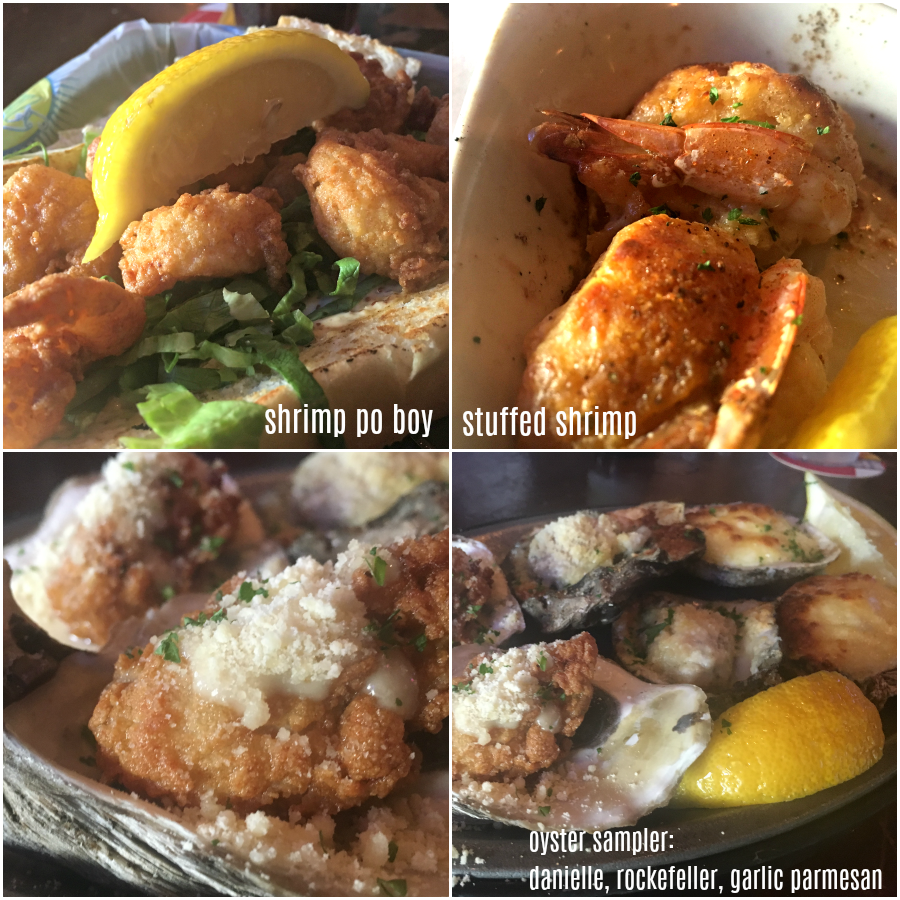 Later in the week, we took an exclusive ride at the Six Flags Battle for Metropolis.  The timing was perfect since my husband was on vacation. Usually he misses these events because he's at work.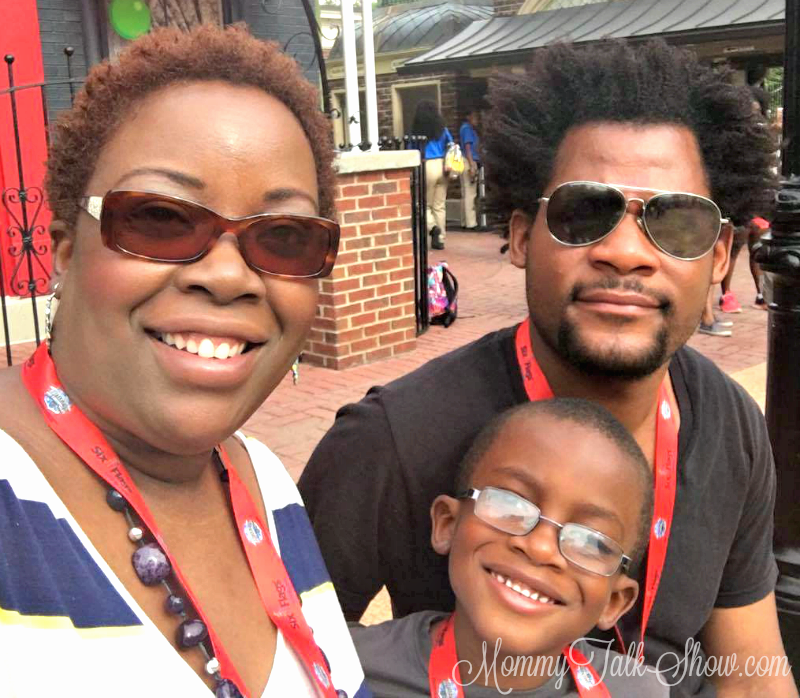 Check out the video on the Mommy Talk Show Facebook page where A.J. joined me to create  I created about things you can do with your kids when you were driving a convertible have rented a convertible since most convertibles have airbags in the front where children are not allowed to sit
Don't get me wrong, the 2017 Mazda Miata MX-5 is a really fun car to drive, but there are still some drawbacks to a convertible sports car.
It is so low to the ground I felt like I was doing the limbo to get into the driver's seat.

There's also limited trunk space. This is not a family car. It's a "weekend car" or "I'm going to a midlife crisis car" or a fun car to rent or lease once your kids are out of the house.
Rock out while you drive the Mazda Miata with the speakers in the headrests, sleek dashboard and the one touch engine start button.
We've reviewed other Mazda vehicles including the 2017 Mazda CX-9 SUV during A.J.'s birthday week.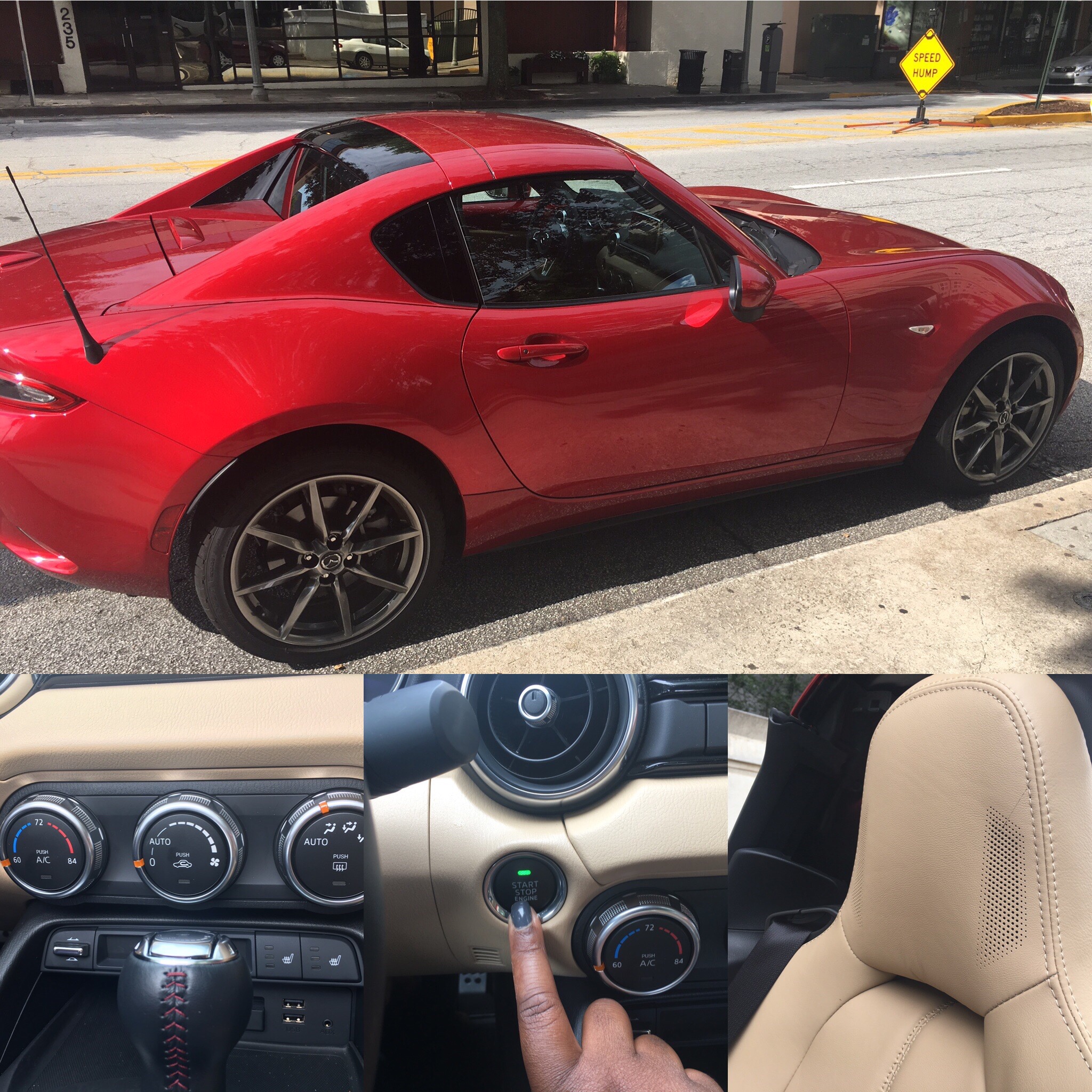 Check out the auto reviews Pinterest board I created and the YouTube playlist that just has all of my vehicle reviews.