Do you love a good Twitter Party?  You know we do and we're excited to host a party to learn about K-Y Yours + Mine and how it can enhance your relationship when you have special time with your significant other!  On Tuesday, January 20th at 1pm ET, please join us for the #YoursAndMine Twitter Party where we'll be discussing great date night ideas, and giving you a chance to win prizes!
Between the demands of our careers, home life and caring for a busy four-year-old –  we are extremely exhausted parents. If we squeeze in  date night once a month we are doing well! In 2015, we'd like to do even better about reconnecting as a couple. Is it one of your goals too? Then join us and chat how using K-Y Yours + Mine can spice things up for your love life. You may recall I showed you how the product helped me set the scene for a date night at home. At this party we've got even more creative and romantic date night ideas to share. Remember, you can find K-Y Yours + Mine in stores!
Join me at the RSVP #YoursAndMine Twitter Party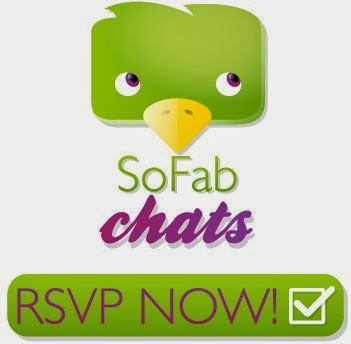 DATE:  Tuesday, January 20
TIME:  1-2pm EST
EARLY BIRD: 1 – $50 Walmart gift card
PRIZES: 5 – (1) $100 Walmart gift card
HOSTS:  @Candypo, @MommyTalkShow, @dentistemel, @smashbravoteam and@tsue1136
RULES:  #YoursAndMine Twitter Party Official Rules
RSVP & PARTY GRID:  #YoursAndMine Twitter Party Page
How To Participate In A Twitter Party on SoFabChats!
TIP:  How to join a Twitter Party – sign in! Before party starts, click on the green "Sign In On Twitter" bar at the top of the page!
TIP: Who to follow at a Twitter Party? Follow the Party Team by clicking on the Twitter handle links on the RSVP page!
TIP: Want to win Twitter Party prizes? RSVP by clicking on RSVP button before you join the party, follow everyone on the Party Team, and tweet with the party hashtag during the party to be eligible!
TIP: How to win the Early Bird prize? Watch for chance to share a tweet when you RSVP for chance to win!
TIP: Special deals and brand coupons? Keep that options checked when you RSVP for the party!
TIP: New to Twitter parties? Watch your column and Party Team tweet columns – they are slower paced and easier to follow!
TIP: Where to find Twitter Parties? Check out the SoFabChats Twitter Party Calendar to find more fun parties to attend!
Find more helpful Twitter Party Tips on SoFabChats!