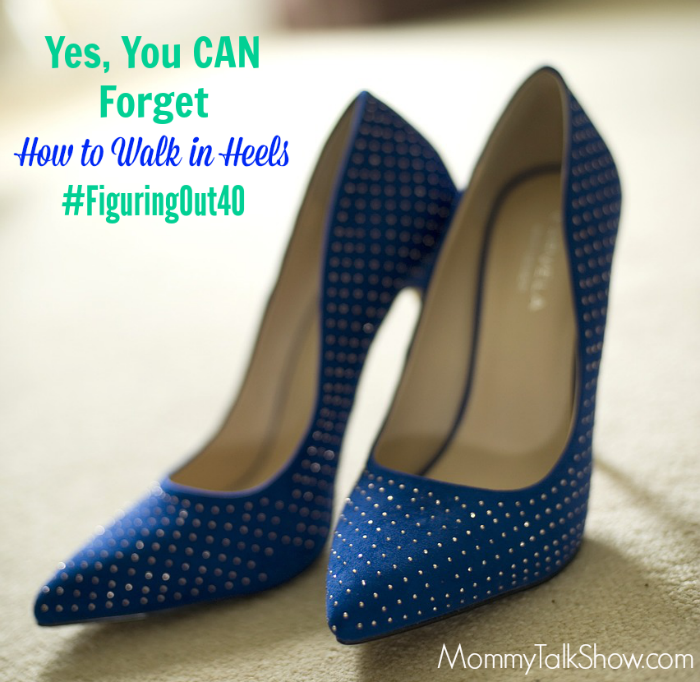 For the last five years I've become way too comfortable in my flip flops, sneakers and ballet flats. So much so that I realized you CAN forget how to walk in heels.
It was a startling realization because when I was a local TV News Anchor & Reporter I wore high heels to work almost every day. Even on big stories where I had to walk a mile or two, I could easily sport a pair of pumps. No problem. Once I was behind the anchor desk, I kept wearing my heels even though the audience couldn't see them. Heels made me feel better. They were great for my posture and make me look a little thinner. Before I moved to Atlanta, I sold 30 pairs of shoes to a friend in an effort to downsize. My shoe game was tight!
Not so much anymore.
How to Walk in Heels
Walking in heels is not like riding a bicycle which they say you can't forget once you learn. Not only is my balance screwed up when I walk in heels, my calves have a major case of "WTFrench Toast are you doing, Joyce?"
I feel like I've really let myself go. I've considered re-training my feet by wearing heels around the house for about 10 minutes a day, then gently extending the time until it feels normal.
Weight Gain & Bloating
My ballet slippers and flip flops became way too comfortable and my feet got wider from weight gain and bloating. They were easy to slip on and head out the door. Even for church, I'm able to dress rather casually.
It's only for an occasional event like the Macy's Fashion Show where I was a model that I wore high heels for less than 10 minutes where it was mildly tolerable. At the end of the show, I even wore a 9 1/2 when my true size is a 10. Of course, that's when A.J. decided to get super emotional and I ended up carrying him on stage for the finale.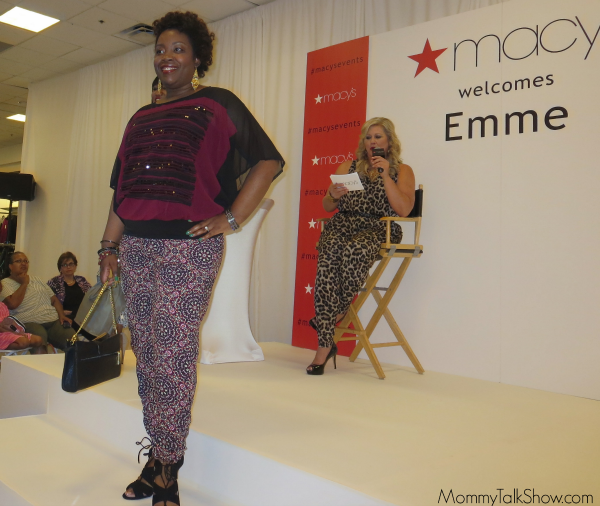 When I moderated a panel at the 2014 Niche Parent Conference I wore my heels behind the podium and when I walked around the room, but the moment that session was over I took those sore suckers off went back to my ballet slippers!
My poor husband. He likes to see me in high heels. One of the first gifts he bought me while we were dating are some hot peep-toe brown pumps. They're high on the shelf in our closet feeling ignored and forgotten. (You know shoes have feelings, right?).
I'd almost given up on wearing high heels again. Then I heard about the BOGO 50% off sale at Crocs and stopped by the Lenox Square Mall store where I nabbed the Women's A-leigh Leather Boot in Espresso/Brown. The Crocs Leather Boots are also available at Amazon.com.
They wedge heel has plenty of support so I feel like I'm on a flat surface, yet there is a slight arch so my feet can get used to the elevation. I've only worn them once and I can't wait to wear them this week while I'm in New York for Thanksgiving.
Comment below: Do you wear high heels often? Are they easy for you or a chore? What do you think of my new brown leather Crocs boots?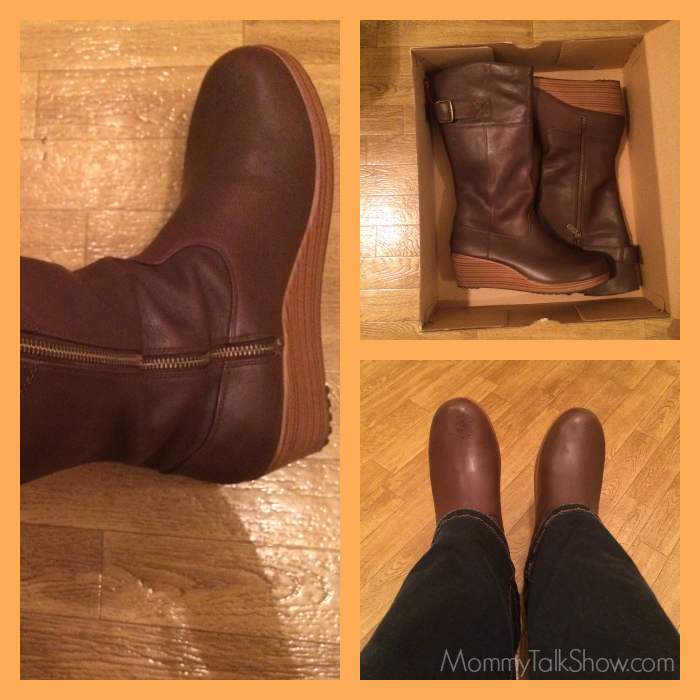 In case you're a new reader, #FiguringOut40 is a series I started last year right before I turned 40 and realized I didn't have things figured out. I took a solo trip (husband and child-free) to Los Angeles for #FiguringOut40LA where I visited all of my favorite spots for celebrity gossip.  I hope you join me on this journey to figure out life!