School is out and it's finally getting warmer in Atlanta. Think about cooling off with your entire family inside the World of Coca-Cola in Downtown Atlanta. We just took a tour where we explored the new World of Coca-Cola app, the movie and new art exhibit. Read all about it and enter the giveaway below for a family four pack ticket giveaway by June 22, 2014.
Anytime A.J. gets to a new venue or place to explore, he demands a map to help navigate our way. Here he is in the lobby with my husband before we watched the Moments of Happiness film and began our World of Coca-Cola Experience.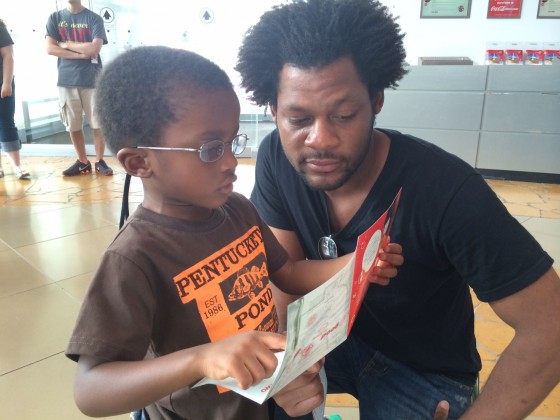 Then the tour officially begins. A guide takes us into a room filled with Coca-Cola memorabilia from all over the world and from a variety of decades. I thought this was a great time to attempt a selfie, but my husband didn't look as enthused.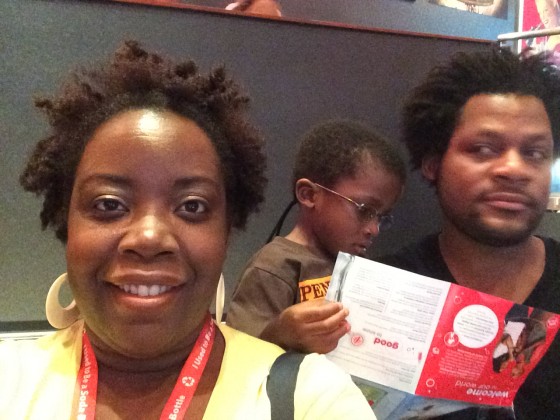 Moments of Happiness Film
You will be moved to tears when you watch the new Moments of Happiness film at the beginning of the tour.
I had tears streaming down my face from the lovely stories of Coca-Cola drinkers around the world celebrating what really matters in life: family and friends! I don't want to spoil any more of it for you. Just got and have your tissue in hand, then you can thank me.
World of Coca-Cola App
Due to my own user error, I wasn't the best at using the new World of Coca-Cola App. But hopefully your experience will be different. Download it from the app store before you go. Open it once you get to the attraction, it will recognize where you are throughout the exhibit, give you interest facts and allow you to share it on your social networks like Instagram and Twitter.
Before we entered to the vault where the secret Coca-Cola formula is held under lock and key, we became "carbonated" or turned into bubbles with this interactive display.
Howard Finster Art
Love folk art? Then you'll enjoy exploring the Howard Finster Visions of Coca-Cola exibit.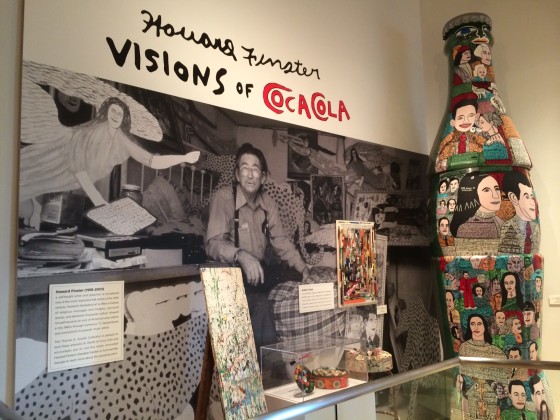 The Georgia minister's work reminded me of something my Dad would have liked. It's eclectic, messy and original.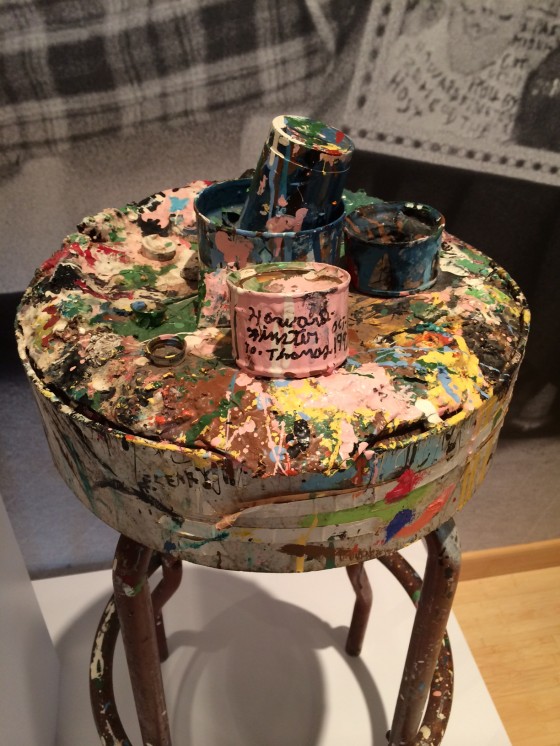 I'd love for your family to cool off and have fun inside the World of Coca-Cola this summer, so enter the giveaway by June 22, 2014. In case you don't win, keep in mind an adult annual pass (cost: $32) is the same as two general admission tickets. So an annual pass may be the way to go!
a Rafflecopter giveaway

Pin this image: