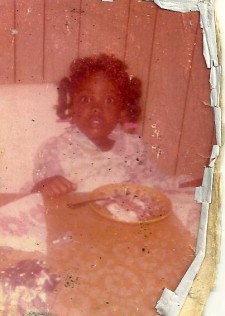 After my Daddy died in May, I asked my Mom if I could have his wallet. He always kept his wallet in his back pocket leaving an impression in his pants. My Daddy's version of an "address book" was a small sheet of paper with names and numbers he'd written out. I knew it was in his wallet too.
What I'd forgotten about were the old photos he kept inside his wallet. Like the one above of me when I was about three years old. He was always reminiscing about how loving and attentive I was as a toddler so maybe this photo reminded him of my favorite age. For me, it's one of the few photos where I can see where A.J. looks a little bit like me.
Check out how handsome my Daddy was back in 1952 when he was drafted during the Korean War.  He was a cook and told amazing stories about basic training and going AWOL so he could go to a party. Thank goodness he never saw combat. My Daddy was laid to rest at Calverton National Cemetery after an emotional military ceremony. My Mom even bought a special flag case to keep the U.S. flag that draped his casket.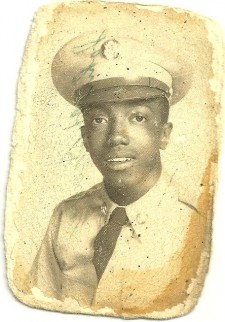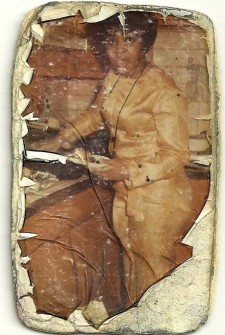 Inside my Daddy's wallet there's also an amazing photo of my mom from the 60's where she's dressed in gold hot pants and cooking something on the stove.
This makes me long for the days when people kept photos in their wallets. Now when someone asks for a picture, we whip out a cell phone and scroll through the images we snapped. That's just not the same.
You can tell how much my Daddy cherished the photos because the edges are worn. He must have taken them out to look at them often. Plus they rubbed up against the other cards in his wallet.
What's in your wallet? What does it say about you and your family?