In the video review, you'll see how the reversible Messy Girl Dresses from Lilliwear looks on two year old twins, Kitt and Garet. Unfortunately, the company is no longer in business. But I believe two-sided clothing for children under six years old has a space in the marketplace.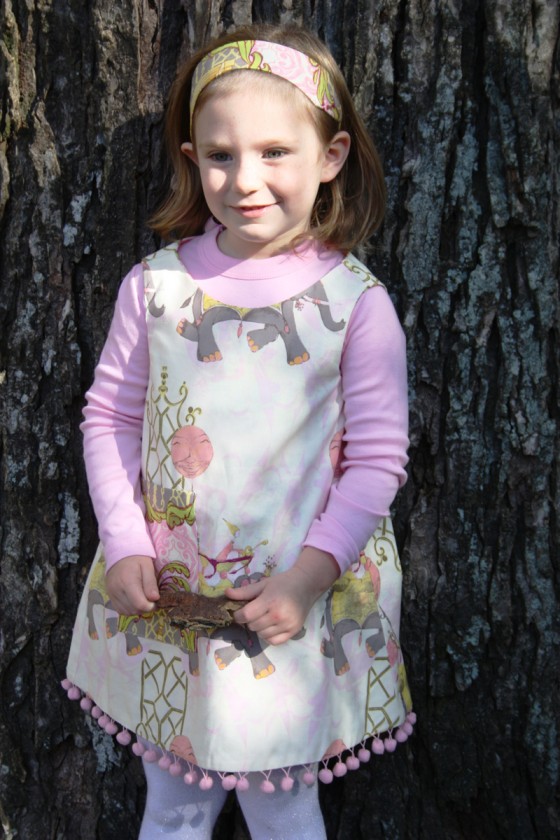 Now here's some background on the Atlanta-area mom who created the dresses and matching headbands.
Jen Newman said the idea for the two-sided reversible dress came from her own challenge to keep her daughter clean. It's probably happened to you. Your daughter spills her juice or ketchup on her dress and you immediately think, "I don't want her to look messy for the rest of the day." Or maybe you didn't bring a change of clothes.
Thanks to Newman's creation there's a way for your little girl to mess up her dress and still wear it. Just wipe the mess or stain off of one side. Turn it inside out and she can wear the coordinating, yet different design on the other side.  Each Messy Girl dress comes with a free matching Lilliband headband. Don't forget to order a Messy Dolly dress for her favorite doll. Order online or look for the Lilliwear/Lillibands lines in these stores.
Lillibands/Lilliwear is made in the USA and can be shipped via USPS. Read the shipping and return policy.