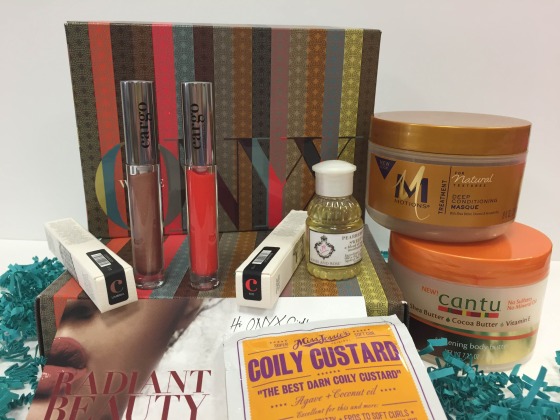 I've noticed the trend of beauty subscription boxes and I've been meaning to order one to treat myself and try new products. Then I received a complimentary ONYXBOX to review and share my honest opinion. The timing was perfect because it was filled will just what my skin and hair needed right before we traveled to New York. Although the temperature was similar to Atlanta, Long Island (where I'm from) is much windier and I knew we'd visit my Father's gravesite. Add in the heat from warming the home and all the cooking and I knew it would dry out my skin.
What is ONYXBOX?
For $25 a month you can receive a selection of five (5) full-sized beauty and skin products for African American women. Some of them are brands I've heard of before, Others were new to me! The We Are Onyx site has tutorials and advice from the top beauty experts on how to use the products.
Here's how the November ONYXBOX made the climate change a little more bearable for my skin and hair. It included:
1. Moonlight Dry  Sweet Oil
The scent was amazingly addictive with the combination of safflower, almond, and olive oils along with fragrance and Vitamin E. After my morning shower and before bed, I used the oil on my feet to moisturize my dry skin.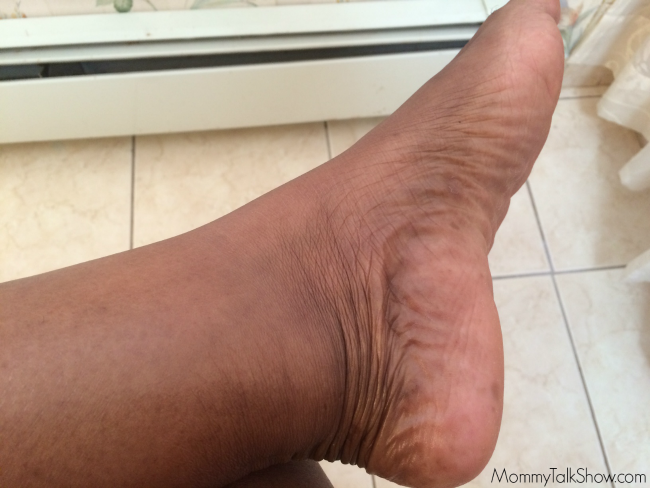 All I can say is I'd like even more of this oil to use on my hair and cuticles. But a little goes a long way because it is concentrated and penetrated my skin really well.
2. Cantu Softening Body Butter
I'd seen Cantu conditioners in the drug and beauty supply stores before. But I didn't know it made a body butter until it arrived in the ONYXBOX.
The rest of my body was dry too and I used this every day after my shower. The body butter is thick and rich. I can't say that I love the scent that much. It's pretty strong at the first application then fades away a bit.
3. Motions Deep Conditioning Mask
I know I can't be the only person who runs out of time to do everything before she travels. I should have taken the time to shampoo and condition my hair BUT I was sick last week, so I only had time to co-wash my hair. That's when you use conditioner AS shampoo. The Motions Deep Conditioning Mask was perfect for this. I saturated my hair, covered it with a plastic cap, sat under the dryer for 10 minutes then wrapped my hair in a towel while I did even more things around the house.
When I rinsed the conditioner from my hair I could immediately feel that my hair was moisturized. My real test will be when I buy the coordination Motions shampoo and try them together.
4. Miss Jessie's Coily Custard
I did not use Miss Jessie's Kinky Coily Custard because when the weather is cold I don't wear my hair in a wash & go or wet style. I usually blow dry, flat iron and twist it. So I'm passing along my sample to a friend whose daughters have curly hair.
5. Cargo Lip Gloss
The coral color of this lip gloss threw me off a bit. I have dark chocolate brown skin and full lips. This would NOT be a color I'd pick out on my own. But I know it's my duty to tell you how this honestly works. Thanks to a little brown lip liner, I was pleasantly surprised by the color once I applied it. What do you think? It felt moisturizing on my lips too.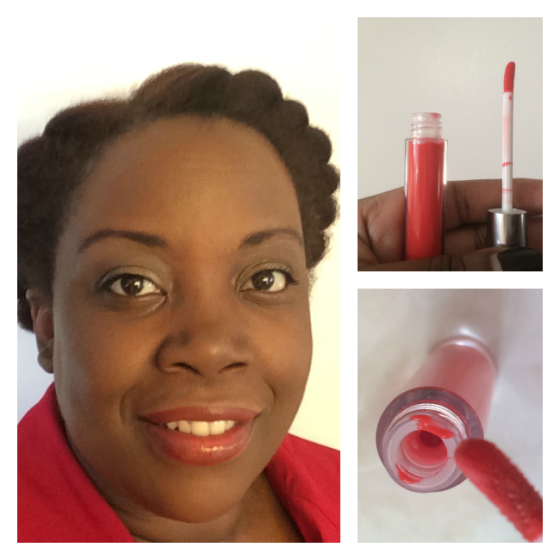 I'm delighted to be an Onyx Mom Brand Ambassador so I can show you even more beauty products you'll love to TALK about!
Have you tried beauty subscription boxes? Do you know someone who'd like to receive one as a gift?