Disclosure: This is a sponsored post for SheSpeaks/P&G.

This week I had the pleasure of going on a date with my son. Although we spend a lot of time together during the day, I usually don't bring him with me to evenings events. This one was a little different since it celebrated the opening of an art exhibit, the Kinsey Collection, at the Atlanta History Center. Getting ready for this Mother and Son Date Night was a little different because I had to get dressed while watching him. Usually my husband and I trade off who gets ready during our adult date nights  – while the other one watches our son. Thanks to P&G I had some amazing products to make getting ready and cleaning up a breeze. First, I'll show you how I used them to complete my night and share a way for you to win ALL of the P&G products I enjoyed!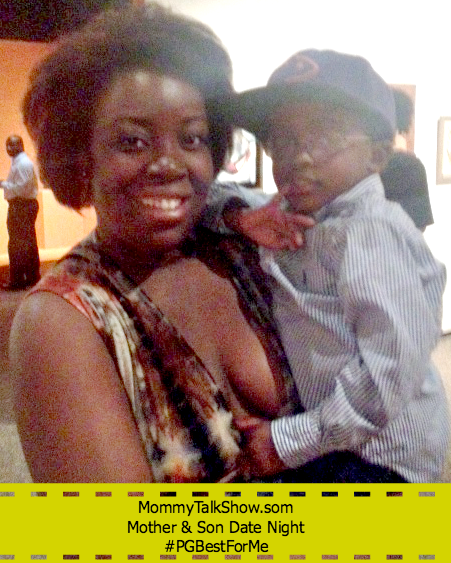 Crest 3D White Strips
While I blow dried and flat ironed my hair, I made the most of whitening my teeth with Crest 3D White Strips. See how I folded the strips over the bottom row of my teeth.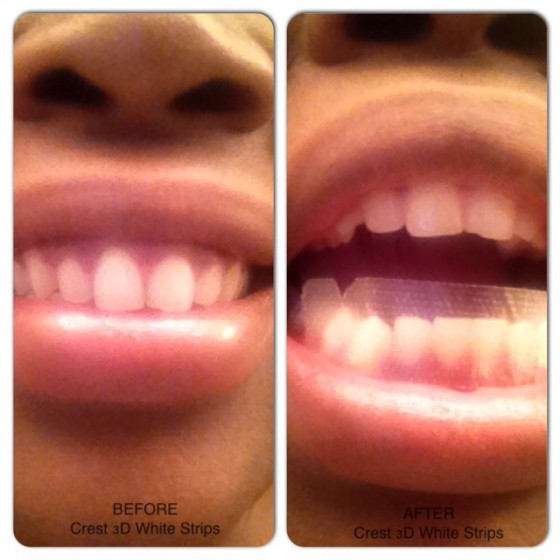 The process took one hour to remove years of stains on my teeth. Considering how much coffee I drink a day, that's a feat. The strips adhered well, unlike other brands I've tried where the strips slid from side to side. I kept them on through my makeup process too, then removed them right before we walked out the door. Easy peasy teeth whitening without leaving the house or spending a lot at the dentist.
Cover Girl & Secret Clinical Strength
For makeup, I chose to do a pretty casual eye. Nothing too dramatic. But I had CoverGirl Exact Liquid Eye Line and CoverGirl Flamed Out Mascara to finish off my look.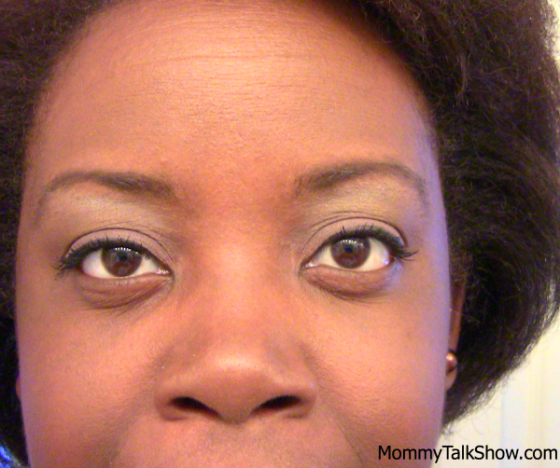 Looking good is great. But smelling greta is even better for the people around you. Thanks to Secret Clinical Strength Light & Fresh Scent I didn't have to worry about that.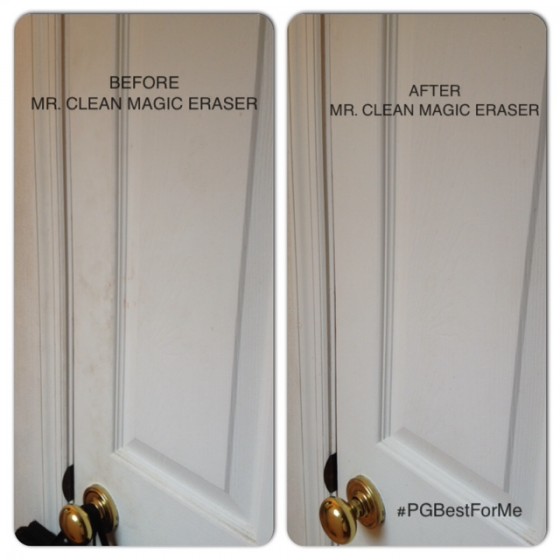 See that door above? That's our master bedroom linen closet where we keep towels, linens and bathroom products. When I got home from our Mother Son Date Night I realized that the front of the door was filthy. Of course, I get makeup, oils and products on my hands – then go back into the closet for more items or to put everything away. Our hand prints were all over the door, so I used Mr. Clean Magic Eraser, water and a little elbow grease to scrub it clean.
Connect with P&G
P&G everyday on Twitter: @PGeveryday
P&G everyday on Facebook: https://www.facebook.com/PGEveryday
Buy P&G Online: http://pgestore.com/
Would you like to win a P&G Gift Basket with the products below valued at more than $70? Look below for the link to enter by April 28, 2014. Good luck!