Spring Cleaning is really one of my least favorite things to do, but it's necessary. You can purge your home of things you no longer need. Speaking of…… I teamed up with my Atlanta-area fellow bloggers to purge ourselves of unused prizes, gifts, and gift cards to share with you in return for some love on Twitter. Keep reading for how you can enter to win the Spring Cleaning Giveaway and win more than $200 in prizes!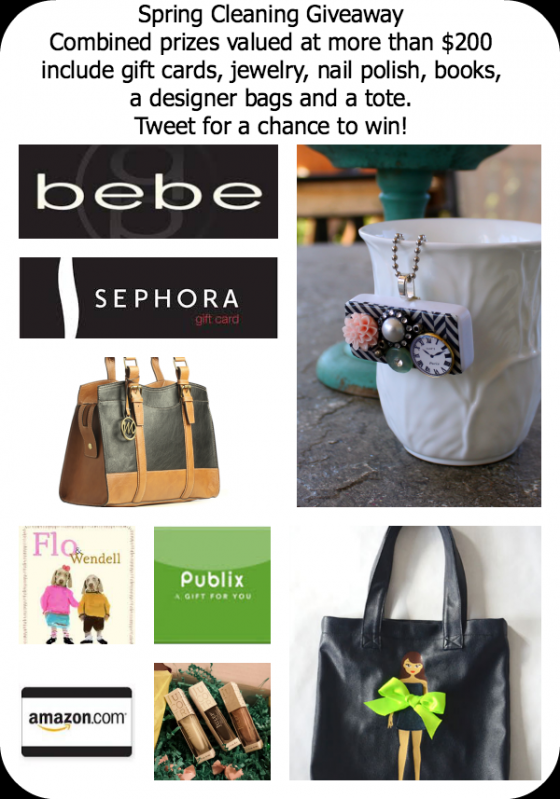 Here's what I'm giving away: a Jane Satchel in Black valued at $75. I ordered it from Country Outfitter and changed my mind once it arrived. It's very reminiscent of a Michael Kors bag. But it's not, so I'm saving up for the real thing. (Hint, hint to my husband since Mother's Day is next month)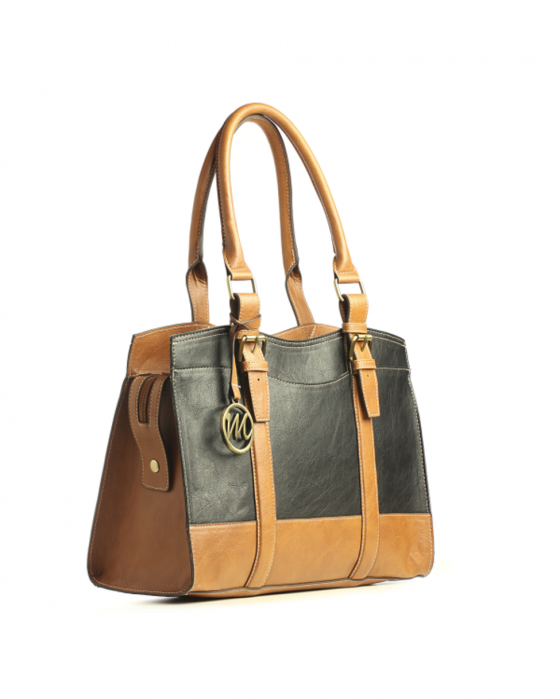 The other bloggers are giving away:
Three (3) Julep Maven Nail Polishes ($14 each) thanks to @SpelKen
$25 Bebe Gift Card thanks to @KeciaHambrick
$20 Publix Gift Card thanks to @SaverInTheCity
$20 Sephora Gift Card thanks to @ThePoshBlog
$20 Amazon Gift Card thanks to @AtlantasFrugalM
Lotty Dotty Tote ($40 value) from @MK_Snellville
Upcycled Spring Pendant with Stainless 24 inch Ball Chain ($26 Value) from the Etsy shop of @MundaneMagic
Flow & Wendell book – by William Wegmen ($16.49 value) from @MacKidGACanton
All you have to do is follow us on Twitter, send a few tweets and you can win the whole prize pack!
Follow the rules below and enter by April 28, 2014
a Rafflecopter giveaway