Get ready to hop into Easter season in Atlanta with several events where your child will be delighted to see the Easter Bunny while enjoying brunch. Here are some Easter Bunny Brunch Atlanta events that fill up fast so call or visit each site for more information.
Olivia's Dollhouse Tea Room is looking forward to the Easter Bunny hopping into its princess party space for a fun-filled event that includes a dress-up session, Easter craft and photo with the Easter Bunny.
Date & Time: Sunday, April 13th from 2 – 4 p.m.
Location:  Olivia's Dollhouse Tea Room, 5075 Abbotts Bridge Rd, Suite 500 in Johns Creek
Cost: $45 per child (ages 5-12); For two (2) siblings save $10 with promo code: bunny2 –  for three (3) siblings save $30 with promo code: bunny3
RSVP:  Olivia's Dollhouse Event Page
Contact: Call 404-908-9073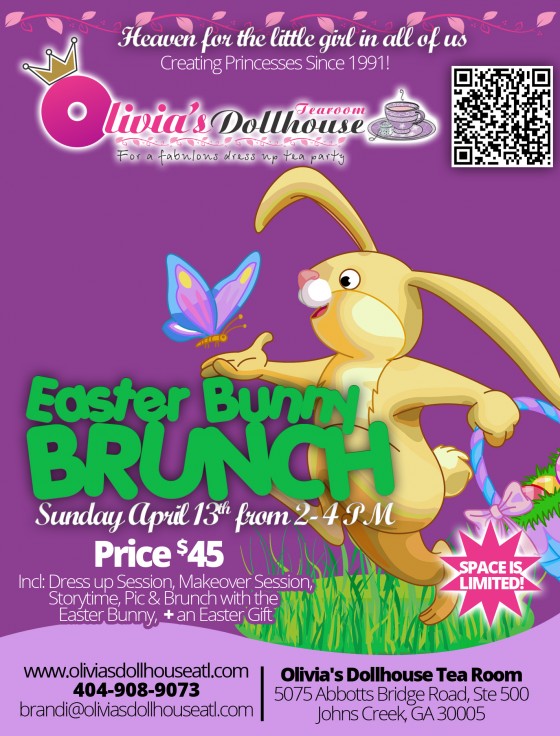 Lobby Bar & Bistro plans a delicious day featuring food your kids will love, along with an appearance by the Easter Bunny.
Date & Time: Sunday, April 20th from 10:30 a.m. – 3 p.m.
Location:  Lobby Bar & Bistro 361 17th Street Atlanta
Cost: Ages 5-12 years old, brunch items are ½ off and complimentary for children under 5
RSVP:  Make phone reservations
Contact: Call 404-961-7370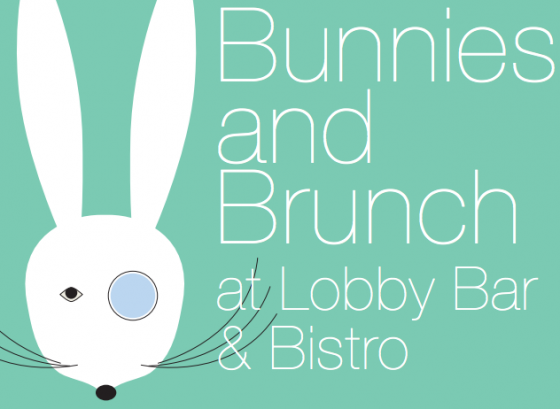 Room at Twelve at Centennial Park is another place you can hop in for Easter r
Date & Time: Sunday, April 20th from 10:30 a.m. – 3 p.m.
Location:  Room at Twelve Centennial Park 400 W. Peachtree Street
Cost: Ages 5-12 years old, brunch items are ½ off and complimentary for children under 5
RSVP:  Make phone reservations
Contact: Call 404-918-1250