Even though we haven't seen the first Rio Movie, I was excited to see a screening of Rio 2 because A.J.'s attention span finally lets him sit still for about an hour to walk a movie at home. So I rolled the dice, brought our friends Nicole & Alex along and headed to Atlantic Station for the show. Unfortunately, the attention spans of a three-and-a-half and four-year-old didn't allow us to stay for the whole movie BUT I loved it nevertheless thanks to Bruno Mars in Rio 2 we will go back to a day time show to get a second look!
Bruno Mars plays Roberto, one of the endangered Blue Macaws in the Amazon. Anne Hathaway, Kristin Chenoweth, Will.I.Am, Andy Garcia and Jamie Foxx also lend their voices to the characters to the Rio 2 Movie that opened nation-wide April 11, 2014.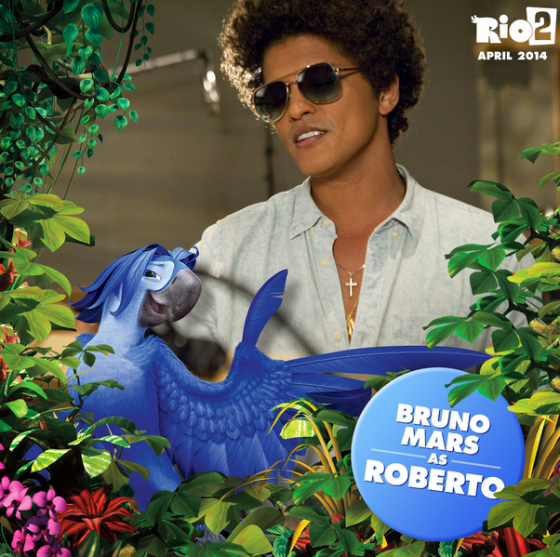 Bruno's character is flirtatious, funny and sings his beak off. Essentially, this character was not a stretch for him, but if was so fun to watch!
https://www.youtube.com/watch?v=fMnq9HTYynM
Atlanta's screening at Atlantic Station was jam packed with celebrities like Janelle Monae and director Carlos Saldanha. But since I was wrangling two preschoolers with my friend Nicole, I only got a bit of the action including a photo with the Rio 2 dancers and a bit of their skills. Thank you Tiffany Powell Photography for taking this for me!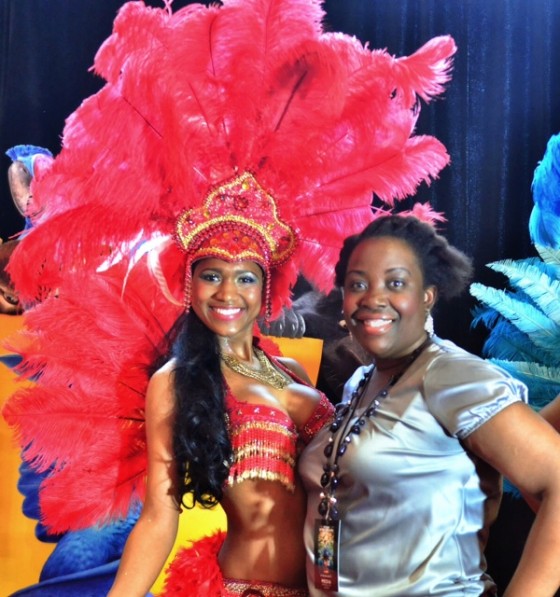 Comment below
: Do you have the
Rio DVD
? Are you going to see Rio 2? Do you think it'll live up to the original Rio movie?
I'm also talking about Bruno Mars and Rio 2 with moms on the Mommy Talk Show Facebook page:
Disclosure: I received a complimentary tickets to the Rio 2 screening in Atlanta. No other compensation was received. All opinions and thoughts are my own.