Even though the temperature dips in the winter, days are much shorter and the skies are cloudier –  it's still important to squeeze in exercise. Winter wellness isn't easy. You may want to hibernate and stay inside. It's a challenge for me too, so I'm sharing what I'm doing already and what I plan to do this winter, then carry it through to become a part of my daily lifestyle. Add your winter wellness tips and advice in the comments. My commission-earning affiliate links are below.
Make Winter Wellness Part of Your Day
1. Get started.
I believe some physical activity is better than no physical activity. If I do 15 minutes of walking or stretching in a day I count that as a start.
I haven't done a full-body workout this year. I wish that my Saturday mornings so far had allowed me to make it to a fun Zumba class, but it hasn't.
So far,  stretching and walking have been my major focuses on wellness. A few years ago, I created several Fitness Friday stories and I'm pleased to bring it back!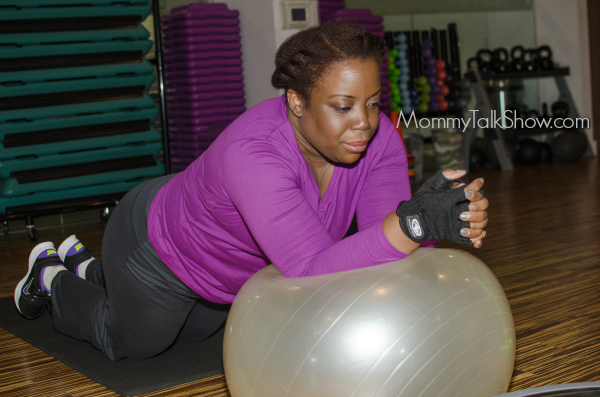 Once you've started, here's some extra guidance to keep you going.
2. Use fitness discounts and promotional offers.
The TV commercials & radio ads for fitness program discounts started around Thanksgiving. Marketers knew that folks would start thinking about getting in shape in the New Year.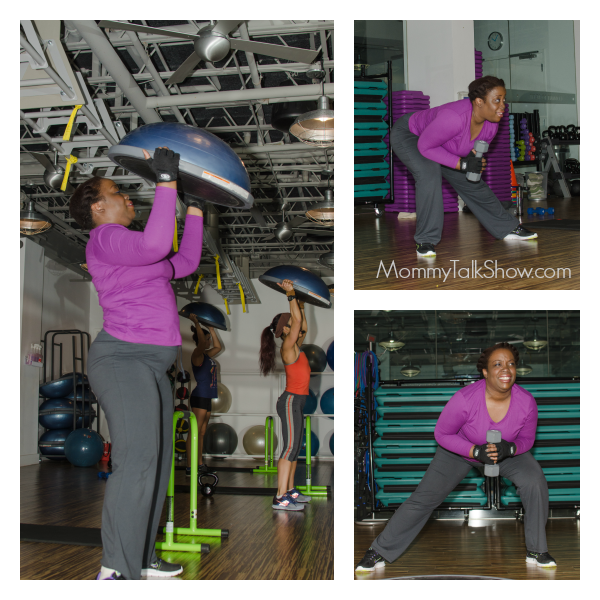 We've gotten several mailers promoting discounts and special offers for local gyms and national fitness centers. When you get them, make sure you read the fine print and examine if the offer makes sense for you to get started.
Look for salad kits and meal kits at your local grocery store. Lots of fitness experts will tell you "Abs are made in the kitchen"! It's what you eat, as well as what you do that keeps your weight at a healthy level. In the past, I've lost 30 pounds on the South Beach Diet.
Watch: 6 Reasons Why I Love the South Beach Diet

If you're trying keto, low-carb, South Beach or vegan recipes, look for recipe books that are on sale or sold in a bundle for more savings.
3. Measure your success
Fitness apps can help you track your successes and stumbling blocks. I have My Fitness Pal on my phone. A.J.and I both wear fitness trackers we purchased from the Wish app.
Have you considered joining a fitness challenge?
Pinnacle Fitness of Decatur was a Fitness Friday sponsor and is hosting a 2020 Biggest Loser Challenge where you can win up to $250. (If you register, be sure to tell the Pinnacle team you heard about them on Mommy Talk Show!)
4. Prioritize Mental Health
Meditation, prayer, support groups and therapy/counseling can all be a part of your daily winter wellness routine.
Look into the insurance coverage for emotional counseling or therapy with your employer. As I shared in I'm Climbing Out of the Pit of Mom Guilt, my husband's employer covered several therapy appointments through the Employee Assistance Program (EAP).
Don't be surprised if you feel "blah" this winter. Seasonal affective disorder (SAD) or seasonal depression can hit you when you least expect it. WebMD says it typically starts in the fall and can last through the spring.
One theory is that less sunlight during fall and winter leads to the brain making less serotonin, a chemical linked to brain pathways that regulate mood. When nerve cell pathways in the brain that regulate mood don't function normally, the result can be feelings of depression, along with symptoms of fatigue and weight gain.

SAD usually starts in young adulthood and is more common in women than men.
I've also noticed that taking a quick walk around the block or turning on a 15 minute YouTube fitness video does amazing things for my mental clarity!
When I went back to Zumba after a long break, the endorphins from using all that energy lifted my mood for days. There's a reason why gym fanatics are in a better mood than the rest of us!
5. Seek Support
Tell your friends and family that you're focused on winter wellness.
Ask for their help handling other duties so that you can fit in more steps, make it to the gym or make a counseling appointment.
I'm also participating in a fitness challenge with my husband and his co-workers. It's great to see everyone's progress and know that I'm not alone in becoming more active this winter.
Comment below: What's worked for you to stay on track with wellness during the winter months? Have you found a great indoor track or fitness center you love?