I'm sorry that I kept this latest phase of our parenting journey off of the talk show for so long. I had to do a lot of processing and investigating before I could find my words.
First, let me say that our bright handsome son is doing well – given what he experienced in third grade in a public school. I can't believe how much he's grown since he learned to walk, first got his glasses before he turned two and is now about to enter a magnet school thanks to his test scores.
Look at this cheeks and ever-present smile. A.J. is truly a blessing to us. I'm not saying that because he's cute and bright. We have raised him to have high ethical standards for everyone around him. He challenges me and my husband every day with his questions and moral dilemmas. For eight years, I feel like we were able to shield him for much of the world's craziness – until he reached third grade.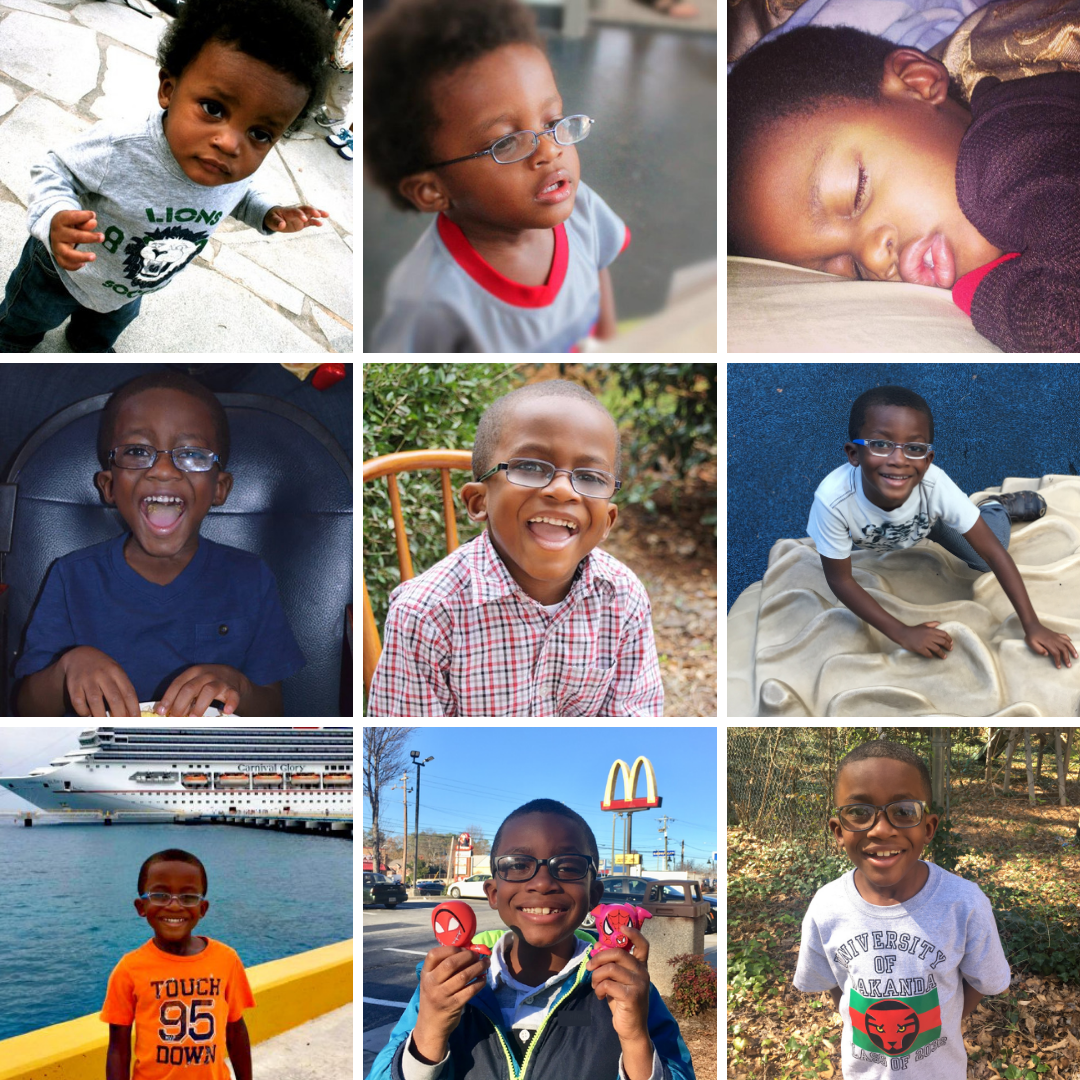 I  created the video below (warning, it's 10 minutes long) to explain what happened, many of the roadblocks we experienced and what's next for our son's education.
Almost every day of the school year, I thought about blogging about what happened,  but I was already wracked with guilt and felt like a failure as a parent.
I worried – constantly.
I worried my viewers would judge me and say "I'd pull my child right out of that school!" Believe me. I wanted to. I lost a lot of sleep over this.
I worried you'd judge me for not having private school tuition in my back pocket.
I worried our son would lose interest in school and become a part of the school to prison pipeline for Black boys.
I worried that I would never stop feeling this way.
I worried that A.J. would feel like me and my husband failed him.
Honestly, I'm still not guilt-free. The inner critic who lives inside my head is hard to turn off. I can think of a dozen different do-overs I'd like for the past third-grade year.
But thanks to my circle of friends, they encouraged me to share what happened and do my best to move past it.
I need to say these exact words so that it's crystal clear what happened: our son was bullied, repeatedly by his 3rd-grade teacher.
Once she realized that A.J. was not going to tolerate her lack of professionalism, things declined from there. Every effort we made to get him away from her brought some kind of stumbling block. Even when I reached out and went above the principal's head, the administration suggested that we move our son to a different classroom –  which was of no use since this teacher was the only one teaching her subject in his grade.
It angered me that every alternative was focused on moving our son – NOT correcting this teacher's behavior.
If our Black son had been treating one of his classmates the way the teacher treated him – he could have faced serious school punishment.
Our sweet boy had more sense than a lot of the administrators I spoke with – because he was not just concerned about himself –  he was concerned about the language this teacher used with his classmates too. Our now 9-year-old was had more empathy in his 59-pound body than full-grown adults.
Here's the video explaining what happened.
I have a few corrections about what I said at the end of this video.  I do have some suggestions if you experience a teacher whose unprofessionalism is affecting your child or children you know:
DOCUMENT EVERYTHING.
Take your concerns beyond your school principal.
Consult with your school counselor as a resource.
Find another teacher who can be a "safe space" for your child in their school building.
For counseling and therapy, use your employer's Employee Assistance Program (EAP).