For the 2016 general election, early voting started Monday, October 17th in Georgia. As expected, there was a good turnout. But I was able to scratch voting off of my long to-do list. Based on what I've experienced, early voting is ideal for parents who are juggling demanding schedules.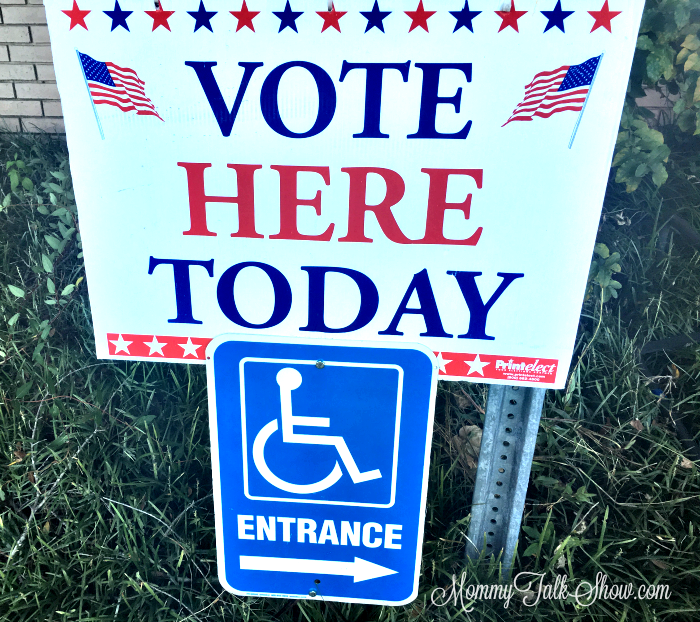 School is out on Election Day: I don't remember this as a child, but apparently schools now closed on election days in Georgia. Security concerns are one of the most important concerns.
As a Mom of an only child, it's a little easier for me to vote with A.J. But for my friends who have two or more children it's a little more difficult to wrangle them together and go to the polls.
No lines: I voted in less than 10 minutes at our closest early voting location. I had my driver's license ready, filled out an affidavit for early voting, then voted on a standard election machine.
Work/Family Demands
: Your employer is
not required
to give you time off to vote according to the
Workplace Fairness website
.
If you know your workload will be heavy in November or that your child's after school activities on a Tuesday keep your busy, then early voting is an option.
Saturday voting: Depending on where you live, voting in the general election on a Saturday is an option. If you're juggling work, family and even your own schooling Saturday voting opens up your options.
Undecided voters:  Please don't feel the pressure to vote early. Take your time. Explore all of the issues in your state, county and city.
Would you like to vote early?
Check with your county election board for early voting locations and hours. Your local polling place, like a church or elementary school, probably isn't open for early voting. Where I live in Dekalb County, Georgia we can vote at several locations weekdays from 7 a.m. to 7 p.m. and one Saturday (more details below).
Here is what you need to know about early voting in Georgia according to the Atlanta-Journal and Constitution.
Early Voting information in Fulton County.
Early Voting in Dekalb County.