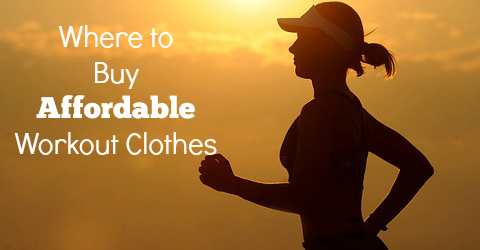 When I challenged myself to get more physically active, I realized I had very few options for workout clothes. Some of my old fitness stuff didn't fit any longer (especially my sports bras) and I wanted something new to wear to motivate me. Be honest. These are clothes you run in, sweat in and roll around on the gym floor in. You want them to be stylish and comfortable, but you don't want to break the bank. So here are my recommendations on where to buy affordable workout clothes including my affiliate links.
Affordable Workout Clothes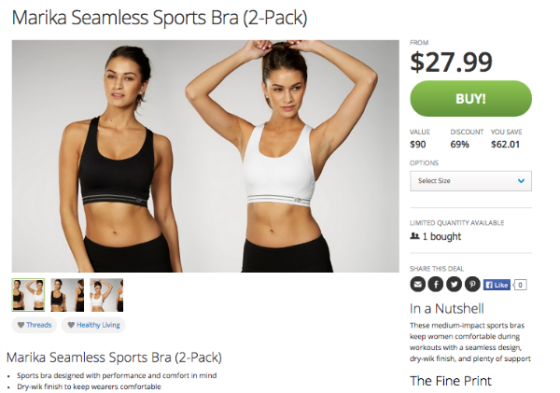 Groupon and Living Social – Every week when I get the emails from deal sites like Living Social, I always see amazing deals on workout clothes there. Especially for yoga pants! Too bad I don't do yoga. But I found a good deal on sports bras I'm considering. Groupon also has a "Health and Fitness" tab for you to find discount offers on local fitness classes.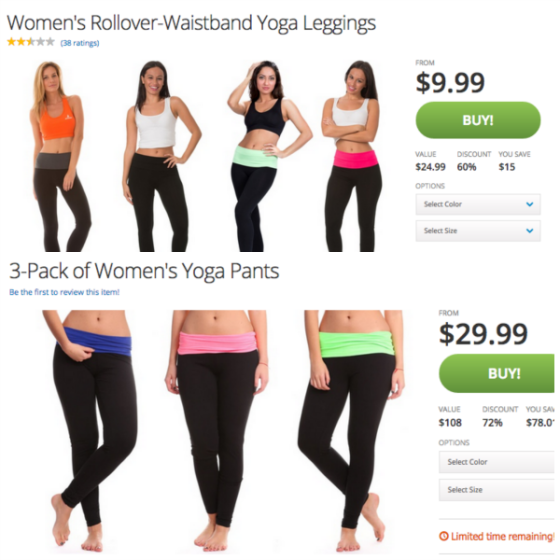 Target – I get lured into Target at least once a week. Sometimes more. I make sure to stop by the section for fitness clothes. You can find reliable brands like Hanes and Champion there. Check out the weekly ad to see what's on sale. Keep your Target Cartwheel app handy to add electronic coupons to your order. With my Target Red Card I can also save an additional 5% off. Before I reviewed a one week membership to women only Roc House Fitness Spa in Buckhead, I bought a new long sleeved workout shirt.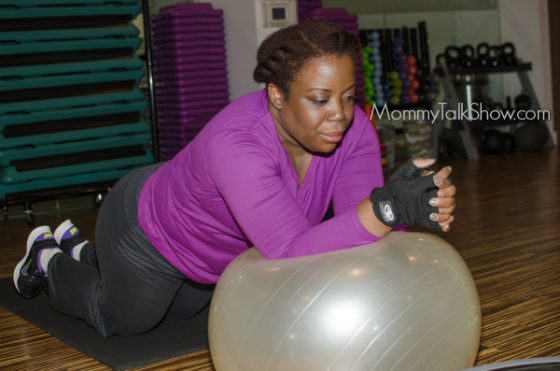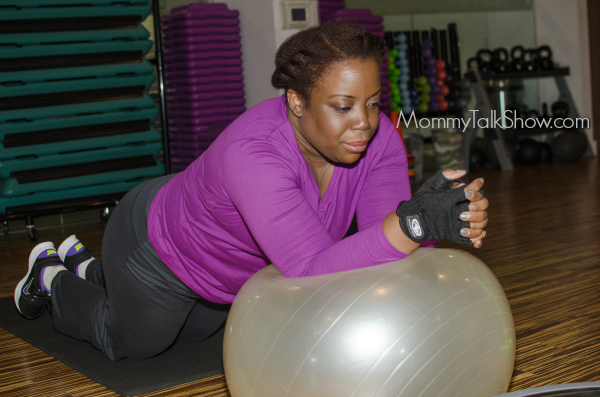 Amazon – You can't beat the largest online retailer and its 2-day shipping for prime members. If you need something to wear for a race, 5k or fitness event, I'd recommend Amazon. I have plenty of pants and leggings, but this Adidas shirt gets my vote.
eBay – 
Yes,
eBay
has fitness clothes at great prices that you can bid on.  Keep an eye on the shipping costs to make sure that the total is a reasonable price. Read the descriptions to ensure that what you're buying is brand new. Concerned about hygiene? See if the workout clothes you buy on
eBay
come in a plastic package or wrapping. Of course, wash any clothing you buy – before you wear it. One quick tip I heard about
eBay
– especially if you're looking for designer items –  look for a brand name spelled
incorrectly
. Someone may spell Donna Karan –  Donna Karen. If it works, let me know!
Fabletics – Actress Kate Hudson is the face of this monthly fitness-wear subscription company. Get up to 40% OFF retail prices, FREE SHIPPING on orders over $49.95 and earn VIP rewards points! Your first workout outfit  – top and bottom –  is just $25 . Use my referral link when you sign up for Fabletics VIP membership. Don't like what you ordered? Just return it!