The formula for a great talk show on motherhood is simple. Get a group of moms together to discuss breastfeeding, balancing work-life and the rewards of being a mom. Tears and cheers will follow.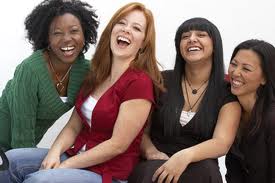 Learn more about this group of guests:
Gigi Pedraza, Artist & Organizer: www.incakids.org
Adrian Shepherd, Event Planner: www.partiesandthingslp.com
Judith S. Hodara, College & Graduate School Admissions Counselor: www.judithshodara.com
Listen to them look back on the experience of meeting and relating to each other.
This series of webisodes is sponsored by 5Continents Gallery (www.5Continents.us) in Atlanta, Georgia. 5Continents is a fair trade gallery featuring artwork, jewelry, clothing and furniture from around the world. Gallery owner Jennifer Sade would love for you to come see the handmade toys, children's books and clothing featured there. All the items are unique and can be customized with your child's name or made in a different color.