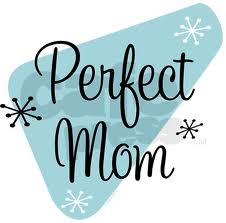 You know the mom I'm about to describe.
She's got a bigger house. Her kids are well-behaved.
She never leaves the house without full makeup and a designer outfit.
She only feeds her children organic, local produce and makes you feel guilty for serving your child a Cheerio.
Her toddler takes a 2 1/2 hour nap during the day and sleep 14 hours at night.
Thanks to my Facebook wall post about feeling down and inadequate this week when comparing myself to other moms, I was inspired to make this video post. Here's what I wrote:
Can I be honest for a sec? Sometimes I'm so envious of moms who seem to "have it together" with their careers or their own businesses. Most days, I'm a mess, sleep-deprived and scatter brained. Am I all alone???
Do you compare yourself to other moms?
Why do we beat ourselves up for things that are usually out of our control?
Check out themompetition.com for some funny parenting pics and cartoons.