For the "20th anniversary of my 22nd birthday" I successfully convinced my husband to take a quick overnight trip to Athens, Georgia.  I'll show you what makes it the perfect weekend getaway idea for Atlanta parents, including where stayed, ate and what I'd like to do for our next visit. Thank you to the Hotel Indigo Athens for providing a review stay.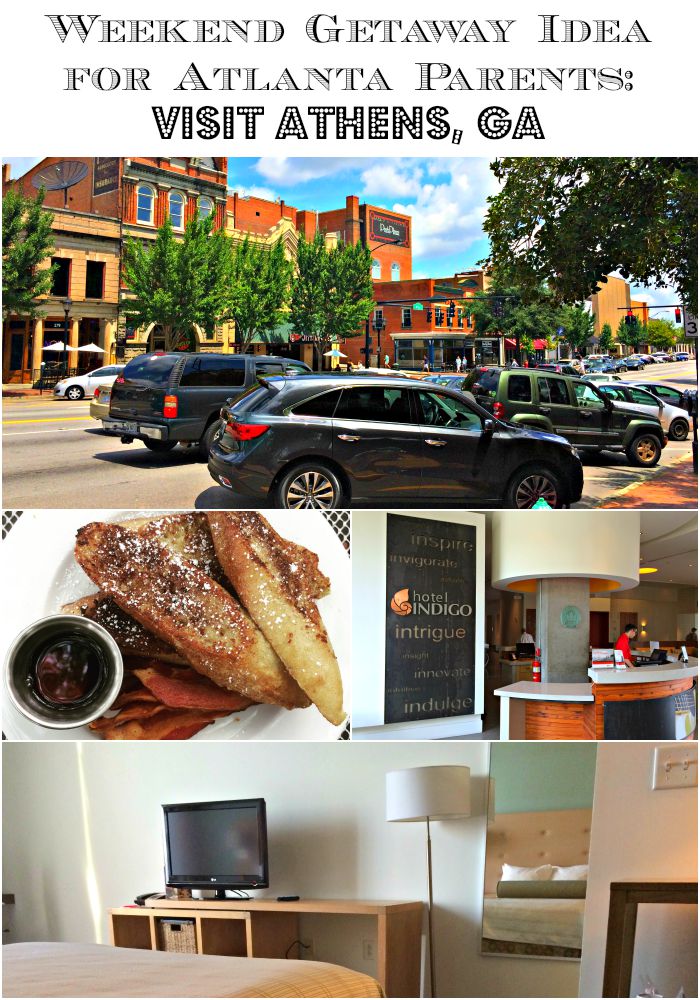 Weekend Getaway Idea for Atlanta Parents
We chose to visit the college town since it's about a one hour drive from Atlanta. Our sitter stayed overnight with A.J. In case there were any issues with him getting sick or hurt, we could easily drive right back.
I'd never been to Athens, but it's been a part of my story as a journalist. In 1961, Charlayne Hunter's enrollment desegregated the University of Georgia. Her career as an international journalist and news anchor inspired mine. When I first read her story in 1995 while I was in graduate school, I would have never dreamed I would see the campus building named after her and walk through the same arch that she did.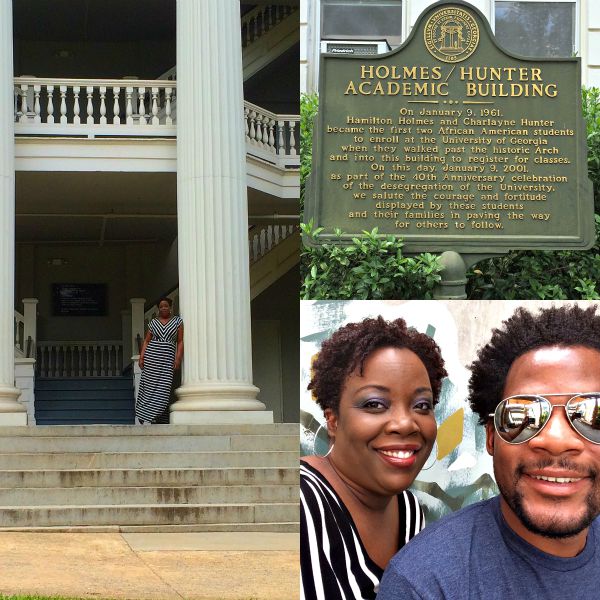 Hotel Indigo Athens
I loved the modern feel of the hotel – from the lobby to your room. Although we don't have pets, we talked to a few other guests who chose it because it's "pet-friendly."
Hotel bathrooms are important to me. You too? It was clean as a whistle, with my favorite Aveda products on hand in case you forgot your shampoo, conditioner or lotion. The Madison Bar and Bistro were perfect for late night or early morning beverages.
I walked by the Fitness Studio on the first floor. On our next stay I promise to use it!

Follow the Hotel Indigo Athens on Facebook for specials and promotions for UGA/VIP Parents to get discounted rates.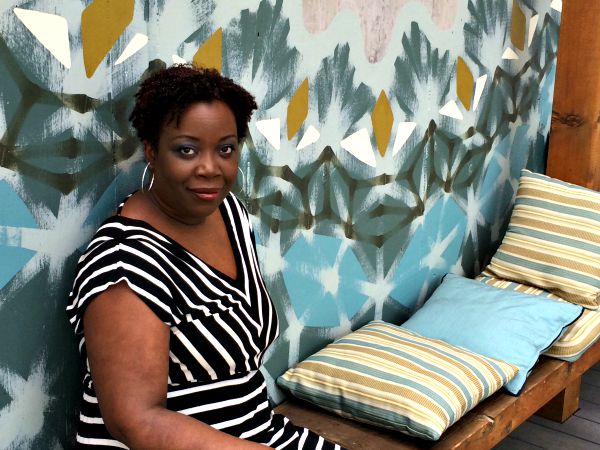 Athens Dinner Suggestion
After check-in at the Hotel Indigo, we lounged around on the patio and had a few drinks.
When it was time for dinner, we took a leisurely stroll downtown. An Athens police officer gave a few restaurant recommendations too. Our walking journey took us past a record store where my husband poured through crates of Jimmy Hendrix albums.
We ended up at Five Bar which is famous for focusing on a concise menu of five items. Friday, August 7th the choices were: cheeseburger, panéed chicken, catch of the day, stuffed shrimp and a rib eye.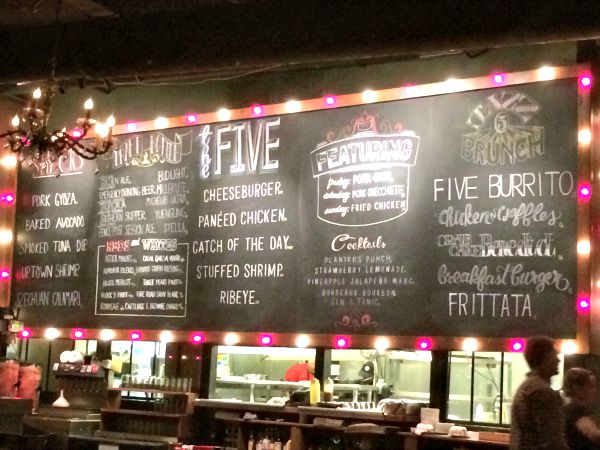 Sorry I don't have any photos of our dinner. Five Bar is a very dark restaurant, which is great for a romantic night out. I could have moved our plates to the well-lit bar. But I was starving so I devoured the delicious stuffed shrimp.
If you don't feel like walking back to the Hotel Indigo after dinner and a few drinks, don't worry. There IS Uber in Athens. I used the app and within five minutes we had a ride back to the hotel. It cost about $5 and we listened to our hilarious driving tell us his stories about dating! Sign up to ride with Uber using my personal link and you'll get a FREE RIDE.
Athens Brunch Suggestion
Saturday morning we slept in, but woke up starving. Thanks to some recommendation from the Hotel Indigo staff we decided to walk to the Big City Bread Café. Lots of brunch-goers bring their pets to the patio, so depending on your level of comfortability you may be "brunching" next to a Great Dane.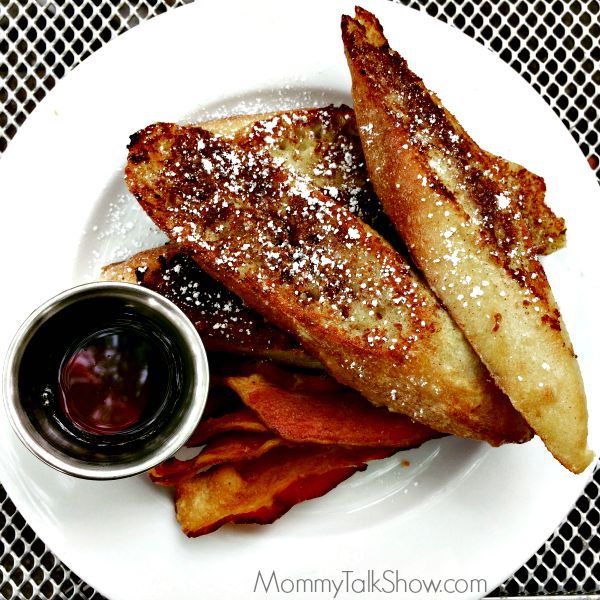 I had the french toast with bacon which was more than filling. My husband chose a much lighter fare since he's not a breakfast person per se.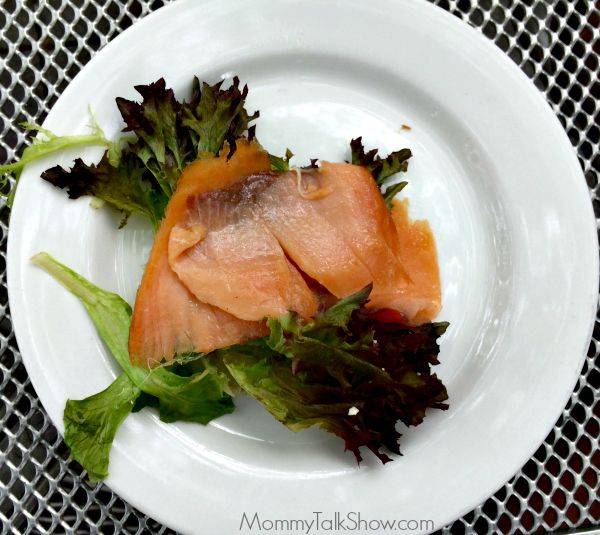 Our next visit to Athens, GA
I've learned there are a number of festivals and events in Athens coming up that we could attend for a quick drive or another overnight stay.  The Georgia Theatre also hosts bands and shows worth talking about!
Comment below and tell me your experience visiting Athens, Georgia. Would you like to go?
Last year, we also had an Atlanta "staycation" for our wedding anniversary at the Glenn Hotel Autograph Collection in Downtown Atlanta