We just took the 2014 Kia Sorento on the road for two trips. First, A.J. and & I traveled to Jackson, Mississippi to see family and friends. Then we drove back to Atlanta, picked up my husband and drove to Savannah/Tybee Island for our fourth wedding anniversary.
I showed you our room at the Ocean Plaza Beach Resort on Tybee Island. There were a few key kid-friendly features in the 2014 Kia Sorento that made our drive a joy and if you have a larger family, you'll get even more out of driving it. Check out Part 2 of my video review below.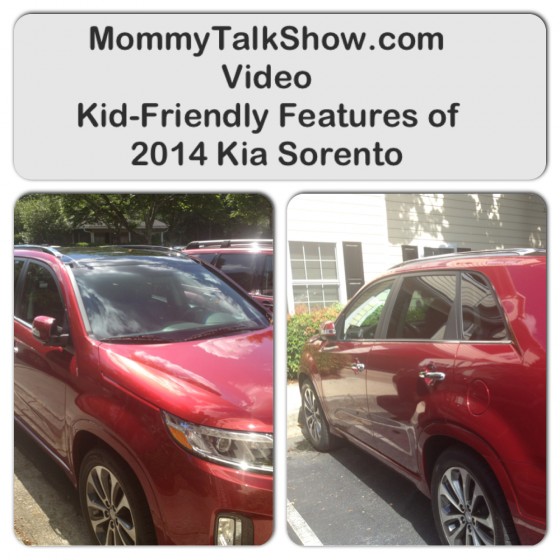 Video Review
The extended sunroof, numerous cup holders and 120-volt outlet in the rear seat were my favorite kid-friendly features of the 2014 Kia Sorento.
What feature do you think your children would enjoy the most?
Kia Reviews
Depending on the needs of your family, some of the other Kia vehicles may be a better fit. I also reviewed the Kia Rio which is a sportier, smaller vehicle and Kia Soul which a music lover will enjoy.
Disclosure: The 2014 Kia Sorento vehicle was provided for a review.
No other compensation was received. The opinions are 100% my own.