One of the best ways to support your child's school and their educational efforts is by participating in the book sale. Your family gets new books to read and your school gets financial support. As part of "Successful School Fundraiser Week" I'm asking fellow mompreneurs to offer their insight. My friend Brittany Mackey is a wife and mom of three daughters, including a set of twins. She's also a Barefoot Books Ambassador with a lot of experience hosting a successful school book sale: Having been a schoolteacher, a school librarian and a non-profit director I love a good book fair. When my three-year-old twins first entered public preschool, I was contacted by the PTA President about co-chairing the school's Book Fair. Of course, I said "yes" and I have been running the school's book fairs ever since.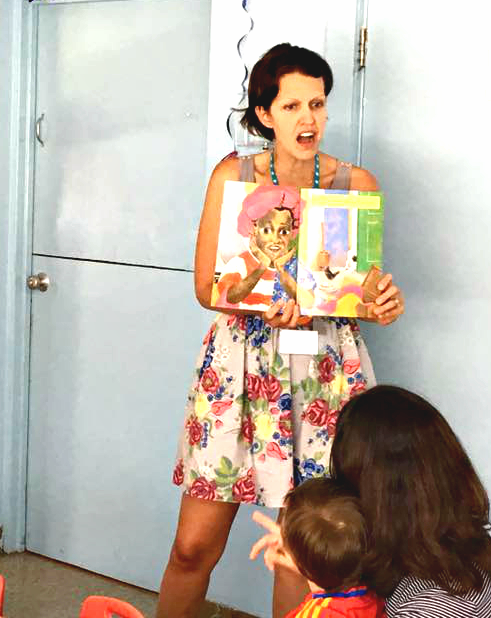 The excitement of the children, parents and teachers as they walk into the book fair is contagious and knowing that I am able to help encourage family literacy is fulfilling for me. Book fairs motivate children to read by offering them a wide selection of books to choose from that they can look at before they decide to buy. Book fairs help raise money for the school library and reading programs. This can greatly help add books and other materials to the library's consistently decreasing budget. Book fairs also give parents and kids an opportunity to pick out and read books together. This increases the likelihood that they will want to continue reading. They give you the chance to instill a love of reading that lasts a lifetime. Finally, they give teachers a chance to see and buy books they might want for their classroom.
The Secret to a Successful
School Book Sale
Book fairs do not run themselves though!
Plan Ahead
While they are a lot of fun and provide valuable resources to the school, they require a strong coordinator and a team of volunteers. I began about a month out creating a schedule of people to set up the books, help the students create wish lists, help parents and students find the books they wanted to buy and then also accept payment. Having students come through to create a wish list is essential because otherwise, students might not even walk through. Oftentimes, parents would buy the books on the wish list, while other parents prefer to see their child's choices before buying. I also ask that all teachers create a wish list for their classrooms. While many times parents will say they do not need any books at home, they are willing to purchase one for school.
Cross-Promote
I also found it extremely beneficial to run the book fair in conjunction with another event at the school where parents will be on campus. For our preschool that includes the Book Character Parade, the school-wide Pumpkin Patch and Family Reading Night. The event activities happen in close proximity to the Book Fair driving parents to shop.
Encourage Donations
Another aspect of my book fairs is collecting loose change in advance of the fair that helps purchase books for students who might not be able to afford them and also helps purchase books from teacher wish lists. While the Book Fair does make money for the school, at the end of the day, the goal is to increase literacy at school and at home, so we try to be sure every child who wants a book gets a book.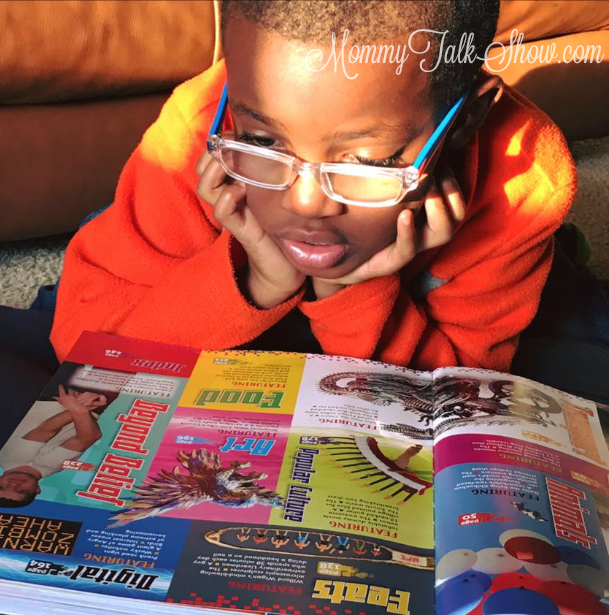 Thank Volunteers
At the end of the Book Fair, the inventory is packed up (and is always a lot less than when we began thankfully), volunteers are thanked and the school is given a nice check to use to foster the love of reading. Providing excellent choices in books encourages children and parents to want to read the books which we all know is an early indicator of academic success.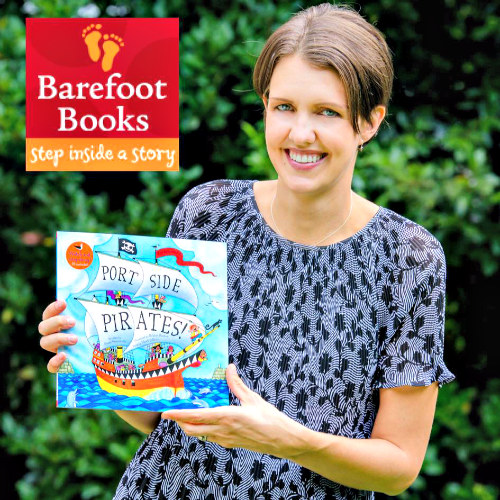 Brittany Mackey is an Atlanta-area wife and mom of three daughters. She's a Barefoot Books Ambassador and PTA member. We've bought several Barefoot Books to add to A.J.'s library at home and to support his classroom. You may also recall her guest post about navigating the NICU as a mother of premature twins.