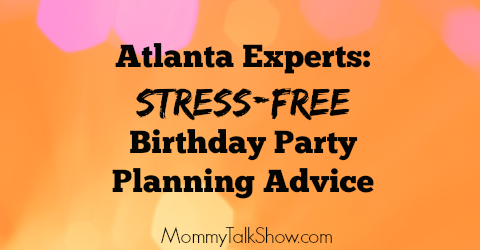 March is  A.J.'s birthday month and I think I'll start a tradition of exploring party themes and advice every year. Yesterday, I shared his martial arts birthday party at Pro Martial Arts Emory Walk. I work with a variety of family-friendly businesses in Atlanta and reached out to them about sharing their stress-free birthday party planning advice.
Watch: Stress-Free Birthday Party Planning Advice
Atlanta Birthday Parties
Dan from Pro Martial Arts Emory Walk recommends that parents relax and don't stress the small details of a party. Even though you may have a vision of how you'd like a party to go, your child and their friends just want to have fun.
Laurie from Main Street School of Art (MSSOA) in Tucker was talking directly to me with her advice. I committed to the typical mistake for parties held at event space – I forgot the cake cutter!  MSSOA was a location sponsor for this show in 2012 where we discussed a variety topics for moms including hiring a mommy's helper and the decision to home school.
Angie from Artzy Party brings her parties to you and recommends that parents keep things simple.
Tune in tomorrow for the Do's and Don'ts of Planning Your Child's Birthday Party including my advice on gifts and thank you cards. See A.J.'s past parties at Hippo Hopp, Atlanta's indoor, green play space and his dinosaur-themed birthday party.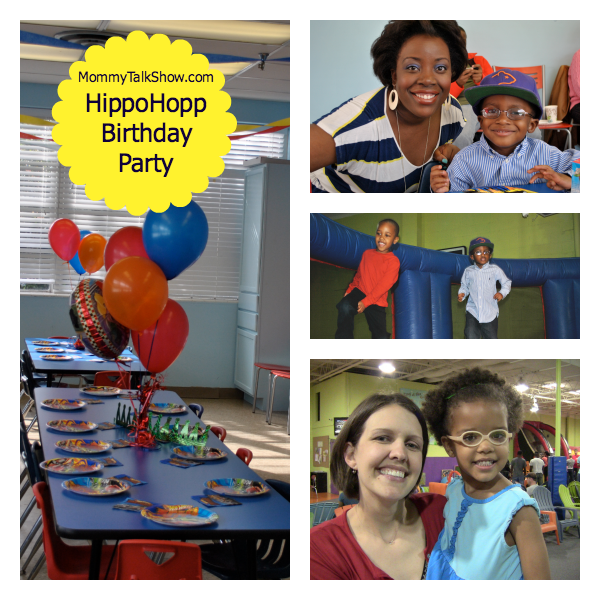 I'd love to share family-friendly news and events with you. Get my e-newsletter twice a month: